EASTERN CONFERENCE QUARTERFINALS - GAME 4
Series tied 2-2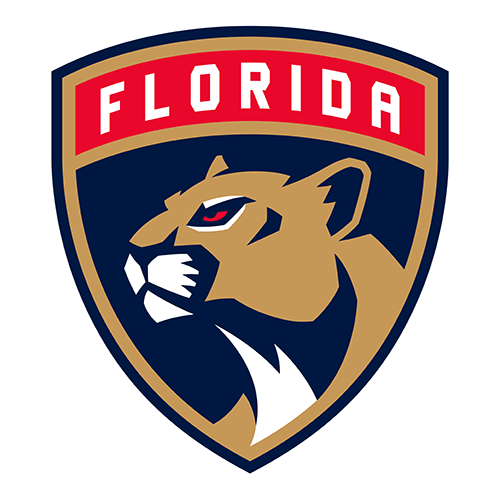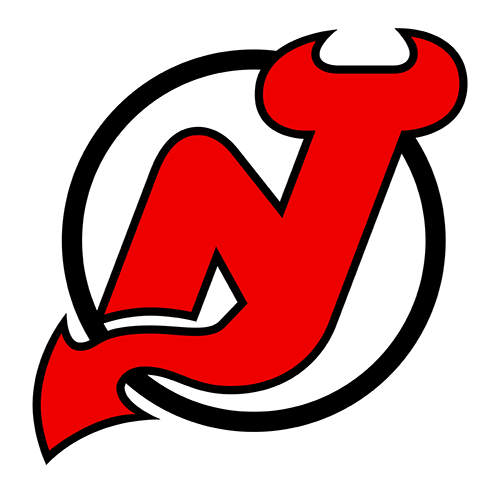 Martin Brodeur sets record with 24th playoff shutout
NEWARK, N.J. -- Don't write Martin Brodeur off after one bad playoff game.
The 39-year-old bounced back from his shortest postseason performance with a record-setting 24th Stanley Cup playoff shutout, leading the New Jersey Devils to a 4-0 victory over the Florida Panthers on Thursday night, tying their first-round series at two games apiece.
"He was on top of his game," Devils captain Zach Parise said. "You could tell. He was seeing the puck really well. He made the big saves early. I think we all knew he would have a great game but when you see the first couple of saves, we have all the confidence in the world."
Brodeur finished with 26 saves in taking over sole possession of the postseason shutout mark from Patrick Roy, and at least a half dozen were outstanding stops. The effort came just two days after the 18-year veteran and three-time Cup winner blew a 3-0 lead, and was lifted by coach Peter DeBoer after just 22:18 in Game 3, a contest Florida rallied to win 4-3.
"It was disappointing to let go of a 3-0 lead," said Brodeur, who also picked up his second assist in the series. "I think you have to take everything in stride. It's hard. I'm not Superman. You get affected by certain things that happen to you.
"I just wanted to make sure I focused well."
Parise, Steve Bernier, Travis Zajac and Ilya Kovalchuk scored for New Jersey, which will head back to Florida for Game 5 on Saturday.
"We going home with two out of three at home," Panthers center Stephen Weiss said. "So we're in good shape."
The problem for the Panthers was Brodeur.
"We knew he was going to be ready to go tonight," Weiss said. "He made some good saves when he had to, so did our goalie. We have to find some way to get some past him.
Brodeur also was a little lucky in winning his 101st career postseason game, with an early shot by Sean Bergenheim hitting a goalpost.
"It's a big win for us," Brodeur said. "Down 3-1 is a big hole to get out of. Being tied is a relief. Hopefully we'll take the momentum of how we dominated in certain areas of the game and put it in their building."
Brodeur never has made much of his marks, and this one was the same.
"I've played a lot of games," he said. "In the playoffs, there are a lot of tight games. Sometimes you need shutouts to win some of them. I have been fortunate to play on great teams that sacrificed themselves in order to get shutouts.
"I am a product of that."
A big difference in this game was the special teams. Florida, 6 of 10 on the power play in the first three games, failed to connect on six chances with the extra man, while the Devils converted twice.
Florida had an excuse of sorts. Defenseman Jason Garrison, one of the quarterbacks of the Panthers' power play, was sidelined with a lower back injury.
Brodeur, however, made his best saves in 5-on-5 situations. He stopped Tomas Fleischmann on a break in in the first period and defenseman Dmitry Kulikov one-on-one in the second with a delayed penalty about to be called on New Jersey.
Brodeur also stopped Kris Versteeg as the trailer on a 3-on-2 later in the second and his best save might have been a snapping glove on former teammate John Madden in the third period.
Parise scored the only goal the Devils needed on a power play at 6:08 of the second period on a double deflection. Zajac got a piece of Marek Zidlicky point shot and Parise moved it again to get it past Scott Clemmensen.
The Devils blew the game open in the opening 8:32 of the third period.
Bernier scored from the right circle over Clemmensen's shoulder after taking a pass from Stephen Gionta at 2:02.
Zajac made it a three-goal game from between the circles at 3:35 and Kovalchuk closed out the scoring on a power-play shot from the left circle.
"After the last game, you want to finish a team the right way, and we did that," DeBoer said. "And that was certainly a good period for us."
The only drama left was seeing if Brodeur would get the record and he did with the crowd continually chanting "Marty, Marty, Marty," down the stretch.
For the first time in the series, somebody didn't take a three-goal lead in the opening period. In fact, it was scoreless with each of the goaltenders making 10 saves.
Brodeur's best might have been two against Fleischmann. The first came in close on a backhander shortly after a Panthers' power play ended while the second was a pad stop on a shot from the left circle.
Clemmensen's best was a stop on Zajac after the Devils center intercepted a pass between the circles.
Game notes
Garrison is day to day. He had a goal in Game 3, and led Panthers defenseman with a franchise-record 16 goals this season. Keaton Ellerby played his first NHL postseason game filling in for Garrison and he picked up the penalty that led to the first goal. ... The Devils have played the same lineup all four games. ... Devils defenseman Bryce Salvador had two assists in the third period. ... Brodeur now has 10 postseason assists, four behind all-time leader Grant Fuhr.