WESTERN CONFERENCE SEMIFINALS - GAME 4
LA Wins series 4-0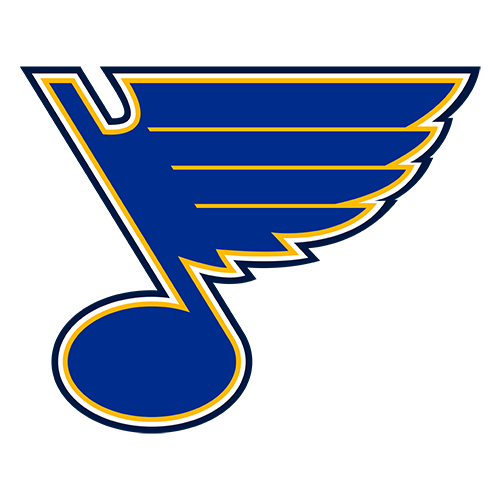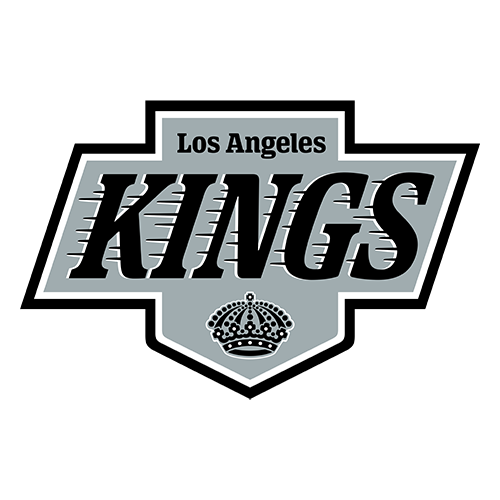 Kings oust Blues in sweep as magical run reaches West finals
LOS ANGELES -- Anze Kopitar skated down Dustin Brown and just plain tackled him, dropping the Los Angeles Kings captain to the ice as a sellout crowd expelled 19 years of frustration.
Brown's goal into the empty St. Louis net had just secured a spot in the Western Conference finals for the Kings, who steamrolled their first two playoff opponents the same way Kopitar flattened his longtime teammate.
Eternal also-rans since joining the NHL nearly 45 years ago, the Kings are going deep in this postseason -- and the best of the West hasn't slowed them down yet.
Brown scored two goals, Jonathan Quick made 23 saves, and the eighth-seeded Kings finished an improbable four-game sweep of the St. Louis Blues with a 3-1 victory Sunday, advancing to the conference finals for just the second time in club history.
Rookie Jordan Nolan scored an early goal for the Kings, the first No. 8 seed in NHL history to eliminate their conference's top two seeds in the same postseason. The Kings only clinched a playoff berth right before their 81st game, but they've been unstoppable ever since.
"It's a special group, and we knew that all along this season," said Kopitar, the Slovenian star who had assists on both of Brown's goals. "Maybe we didn't break out when we would have liked to, but I think we've peaked at the right time, and that's the most important thing."
After eliminating top-seeded Vancouver and second-seeded St. Louis with eight wins in nine games, the Kings are the first team to earn a conference final berth. They'll face the winner of Phoenix's series with Nashville in the Western Conference finals. The Coyotes lead 3-1, with Game 5 in Phoenix on Monday night.
Los Angeles won despite its weakest effort of the postseason in Game 4, clinging to a 2-1 first-period lead while St. Louis dominated most of the final two periods. Perhaps the Kings didn't adapt well to an unusually early start time, but Quick made a handful of big saves before Brown scored his sixth goal of a stellar postseason with 25.8 seconds left.
"You heard the rink today, how loud it was," said Quick, who has a .949 save percentage in the postseason. "It means a lot more to (the fans) than it does to us. It's a great deal, a big push, by us to win four in a row against a team like that. They were great all series long ... but you heard the fans, how loud they were the last two minutes there. It gives you goose bumps."
The Kings made their only previous trip to the conference finals in 1993, when Wayne Gretzky and Luc Robitaille propelled Los Angeles past Toronto and into their only Stanley Cup finals, a loss to Montreal. The Kings won just one playoff series in the ensuing 17 seasons before routing the Presidents' Trophy-winning Canucks in five first-round games last month.
"I can only imagine how happy Kings fans are right now," said Brown, who has never played for another organization. "They've been through a rough stretch, and to win on home ice, that's huge for everyone in this room. It's nice to see the fans get jacked up as much as they could. They haven't had an opportunity to celebrate like that at home."
Kevin Shattenkirk scored his first career playoff goal for the Blues, who were outscored 15-6 in the series to end their most successful season in more than a decade. Brian Elliott stopped 17 shots in an improved performance, but the Kings' momentum couldn't even be stopped by a bad game.
"L.A. plays the way you have to play to win the Cup now," said St. Louis coach Ken Hitchcock, who won the title with Dallas in 1999. "Over the disappointments of the last three or four years, they've figured it out."
Los Angeles' only previous playoff series sweep happened in 1976 in a best-of-three elimination of Atlanta. The Kings failed to sweep Vancouver in the first round after losing Game 4, but managed to avoid another long trip to St. Louis by winning at Staples Center for just the third time in their past nine home playoff games.
The Kings only trailed for 7:42 of the entire series with St. Louis -- a short stretch of the first period of Game 1.
The Blues also were swept out of the postseason in 2009, their only previous playoff appearance since 2004.
"The second period, we really got into our game, the way we've played all year to be successful," St. Louis captain David Backes said. "I don't think they had a ton of response for it, but they did a good job of bending and not breaking. They get credit, but we are going to have a long summer of thinking about how we could have been better in the series."
The sellout crowd for Game 4 had barely settled in its seats when Blues defenseman Roman Polak turned over the puck near his own net. Nolan, the 22-year-old son of former Buffalo coach Ted Nolan, scored his first career playoff goal just 4:36 in.
St. Louis managed just one shot in the first 11 minutes, but evened the score with its second -- a rocket from Shattenkirk, who beat Quick for a rare clean goal against the Kings' All-Star goalie. Shattenkirk hadn't scored in the Blues' past seven playoff games after getting an assist for his first career postseason point in the opener.
Brown put the Kings back ahead late in the period when he used Blues defenseman Alex Pietrangelo as a screen for a sneaky shot to beat Elliott. The captain has been a dominant physical force throughout the postseason, but he hadn't scored a goal since Game 3 of the first round.
Afterward, Hitchcock acknowledged Pietrangelo is playing with a serious injury, but wouldn't disclose the specifics. Pietrangelo missed Game 2 after a hard hit from Dwight King in the opener.
While St. Louis dominated the second period with solid forechecking, the Kings fell into one of their biggest funks of the postseason, managing just one shot in the first 18 minutes of the period.
St. Louis again dominated early in the third, and Matt D'Agostini's deflected shot barely caught Quick's crossbar early on. During 4-on-4 play a few minutes later, David Perron nearly scored on a rebound before Kopitar slid into the crease and knocked the puck underneath Quick.
Game notes
Los Angeles' power play is in a 1-for-37 slump, but the Kings also held St. Louis scoreless on 17 power plays in the series. ... St. Louis' Chris Stewart held his finger to his lips to shush the crowd after beating up Nolan in a first-period fight. ... Kobe Bryant, Landon Donovan, Matt Kemp and Andre Ethier all appeared on scoreboard videos pumping up the crowd and urging on the Kings. Bryant, who attended a Kings game late in the season with his daughters, wore a white Kings jersey.
crypto.com Arena
3:00 PM, May 6, 2012
Coverage: NBC
Attendance: 18,373
Capacity: 18,230
Linesmen:
Scott Driscoll
Pierre Racicot