EASTERN CONFERENCE SEMIFINALS - GAME 4
Series tied 2-2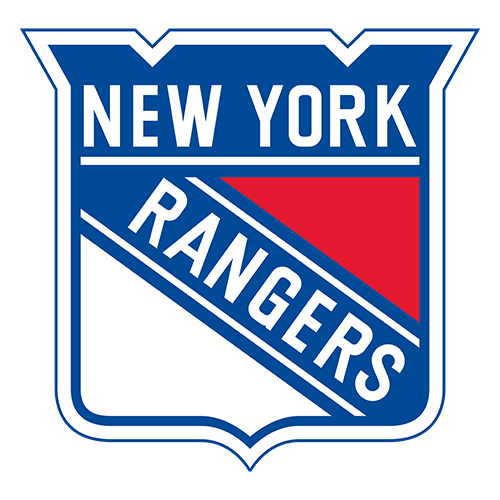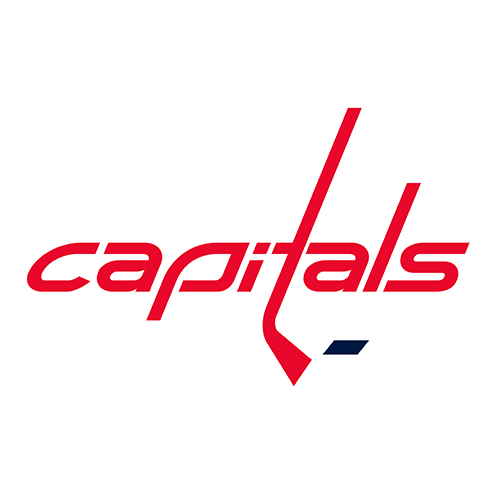 Capitals tie series at 2 after Mike Green's PP tally thwarts Rangers
WASHINGTON -- Back a few seasons ago, when Alex Ovechkin, Nicklas Backstrom and Mike Green were helping the Washington Capitals finally start to emerge from years of rebuilding with a go-go, attacking style, the team promoted its high-scoring core group with the slogan, "Young Guns."
These days, the Capitals are succeeding in the playoffs with a more conservative, defensive-minded style -- and it still never hurts when the best of the best put the puck in the net.
Defenseman Green's slap shot on a power play with 5:48 left in regulation was the go-ahead goal, and Ovechkin and Backstrom scored Saturday, too, lifting the Capitals to a 3-2 victory over the top-seeded New York Rangers that tied their Eastern Conference semifinal series at two games apiece.
When the bygone marketing tag was mentioned in the loud Capitals locker room afterward, the 26-year-old Green repeated the reporter's words, saying with a wry smirk: "Young Guns? Not so young anymore. But we needed to step up."
According to STATS LLC, it was the 13th time in their Capitals careers -- all were first-round draft picks -- that Ovechkin, Backstrom and Green scored in the same game, but first in any postseason. Washington's record in those games? Not surprisingly, 13-0. That trio last tallied together on Oct. 30, 2010, STATS said.
"People have been talking about (how) we need to step up," said Backstrom, who missed 40 games in the regular season with a concussion and hadn't scored since Game 2 of the opening round against Boston. "If you work hard, good things happen to you somebody told me."
Ovechkin made it 1-0 about 12½ minutes into the game with a 40-foot slap shot after Rangers rookie Chris Kreider accidentally sent the puck to the two-time NHL MVP's stick. In the second period, Ovechkin's skates left the ice as he delivered a high hit to defenseman Dan Girardi, a play that resulted in a charging penalty against the Russian wing and could draw attention from the league office.
"My head's kind of there," Girardi said, "and he hits it."
Ovechkin, treated for a bloody upper lip in the third period, said he was trying to protect himself and thought he caught Girardi in the shoulder, not the head.
Capitals coach Dale Hunter offered this analysis: "It was incidental contact, where both of them were looking down and they hit each other."
Rangers coach John Tortorella's take? Who knows? He declined to answer a general question about the officiating and walked out of his news conference after about 30 seconds.
On the go-ahead goal, Rangers captain Ryan Callahan got knocked down along the boards and lost the puck, which went to Capitals defenseman Dennis Wideman. He slid the puck over to a wide-open Green, who slammed into the glass after releasing his shot from the right circle.
"I didn't see the puck," Rangers goalie Henrik Lundqvist said. "I was pretty much just guessing where it was going."
It allowed the No. 7-seeded Capitals to make a much-needed recovery from what could have been a demoralizing defeat: The Rangers won Game 3 in triple overtime.
"If we lost this one, we'd be down 3-1, going back there (to New York). So the guys knew what was at stake," Hunter said, "and they came out with a big first (period), a big push. We generated a lot of offense."
Well, relatively speaking.
The Rangers host Game 5 on Monday night, with Game 6 at Washington on Wednesday.
Artem Anisimov had a goal and an assist for the Rangers. New York's other goal came from Marian Gaborik, who scored the Game 3 winner after nearly 115 minutes. The teams had two days off to rest and recuperate from that marathon, which began Wednesday night and finished after midnight. The Rangers' 2-1 victory in that game might have given them control of the series.
But anyone counting out the Capitals must have forgotten that they haven't lost two games in a row since March 22-23. Or that they also trailed 2-1 in the first round, before eliminating the reigning NHL champion Bruins in seven games. Then there's this: The Capitals are 3-0 following OT losses this postseason.
They're also growing quite accustomed to playing tight ones: 10 of their 11 playoff games have been decided by one goal, and only once has Washington scored as many as four. It's quite a long way from when they were winning playoff games by scores of 4-0 or 5-3 -- and, incidentally, never making it beyond the second round.
"We're a grinding team now. Our identity has kind of flipped. We try not to give up much defensively, keep pucks out of the middle and along the boards, and we've been successful with that," forward Brooks Laich said. "Talking to friends and family, they're sitting at home, biting their nails and pulling their hair out. They're just dying for a 4-0 or 5-0 win. But I keep telling them those days are gone a little bit."
Indeed, the Capitals entered Saturday second in the postseason in blocked shots, behind only the Rangers, and the hosts compiled a 26-7 edge in that stat.
"The guys are committed," said Hunter, who replaced the fired Bruce Boudreau in November.
The beneficiary was Capitals goalie Braden Holtby, who only needed to make 18 saves and didn't need to turn away a shot until nearly 5½ minutes into the game. By then, Washington had taken seven shots.
At the end of the first period, the Capitals had a 14-3 edge in shots. The final tally was 26-20 in Washington's favor.
The biggest, of course, came off the stick of Green, who missed 50 games this season because of a right ankle injury, then abdominal surgery.
"Before he was injured a lot," Backstrom noted, "we used to see that all the time."
Game notes
The Capitals are 6-1 this postseason when scoring first. ... Ovechkin's goal was his 29th in the NHL playoffs, moving him one away from Peter Bondra's team record.