WESTERN CONFERENCE FINALS - GAME 3
LA leads series 3-0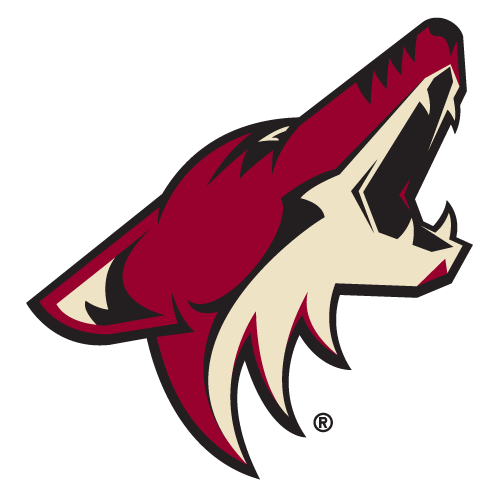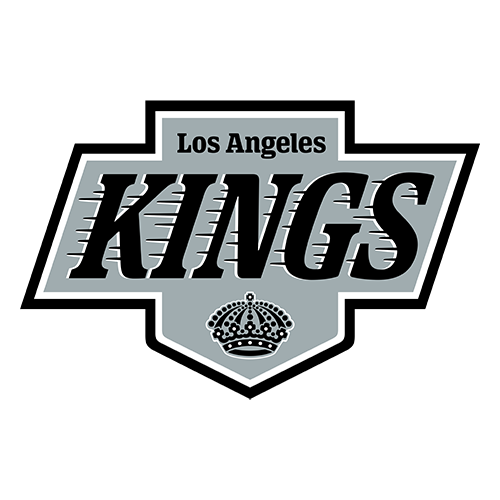 Kings on verge of sweep of Coyotes after Game 3 victory
LOS ANGELES -- When Daymond Langkow beat Jonathan Quick on a breakaway and celebrated Phoenix's first lead in the Western Conference finals, captain Dustin Brown was almost curious how his Los Angeles Kings would respond to the first serious adversity they've faced in weeks.
Their answer told Brown that this unbelievable bunch of Kings is almost ready to play for the Stanley Cup.
Anze Kopitar scored the tying breakaway goal just 2:07 later, Dwight King added the winner early in the third period and the Kings rolled to the brink of their first Stanley Cup final in 19 years with a 2-1 victory in Game 3 on Thursday night, taking a 3-0 lead in the West finals.
Quick made 18 saves, and the eighth-seeded Kings improved to 11-1 in an undeniably charmed run through the NHL postseason by a franchise with 44 seasons of frustrating, Cup-free history.
For the third straight series, the West's final playoff team will play for a sweep in Game 4 on Sunday.
"Phoenix was a lot better tonight, but we found a way to win," Brown said. "That's what it takes this time of year. It's exciting. There's a lot of guys in here that haven't experienced this ... but the thing that's made this work is how we're handling all this. We're up 3-0 again."
Although the Kings trailed for the first time in nearly 18 periods since April 28, they bounced back swiftly before largely controlling the third period. King scored his fourth goal in three games against the Coyotes, who face a deficit only three teams have overcome in NHL playoff history.
King connected 1:47 into the third, beating Mike Smith high to the glove side. The massive rookie scored two goals in the series opener and added the winner in Game 2.
"Everybody is answering the challenge and being better," said King, who has outscored the Coyotes all by himself in the series. "We're playing good, playing consistent. With the way we're going, we're tough to beat right now."
Smith stopped 26 shots in a standout performance for the third-seeded Coyotes, who must win four straight to reach their first Stanley Cup final in club history.
"None of us planned on being in (a 3-0 hole)," Phoenix captain Shane Doan said. "I don't think it's disbelief, but I think it's disappointed."
In front of a long-suffering crowd gratefully enjoying its unexpected good fortune after decades of disappointment, the Kings dominated the third period in front of Quick. They forechecked relentlessly in the final minutes, forcing Smith to play a long stretch without his goal stick because Phoenix couldn't clear the zone so he could retrieve it.
The crowd soaked in another memorable performance during the best playoff run by this Second Six franchise since Wayne Gretzky and Luc Robitaille led Los Angeles to its only conference title in 1993, while the Coyotes wondered if their own remarkable postseason run has any chance of continuing beyond Sunday.
"We want to play with a lead, but we didn't even have a chance," Phoenix's Mikkel Boedker said. "They got a breakaway and came right back. ... They're a good team, and we know that, but the series isn't over. We still have time to win it."
Los Angeles largely dominated the first two games of the series in Glendale, outshooting the Coyotes 88-51 while winning by a combined 8-2. Phoenix had no more luck than Vancouver or St. Louis against the surprising No. 8 seeds, who finished two points behind the Pacific Division champion Coyotes in the regular season before steamrolling the West's top two teams in a combined nine games.
"We'll take a couple of days here and rest up, and what have we got to lose?" Phoenix coach Dave Tippett asked. "We'll come here and play as hard as we can. We'll give a real honest evaluation of who we are and how we got here."
Phoenix played Game 3 without forward Martin Hanzal, who served a one-game suspension for boarding Brown in Game 3. Doan, who escaped suspension for his own hit, took up the job of agitating Brown, facewashing the Kings' high-scoring captain with his glove during one scrum.
After Smith came up with several stellar saves during a scoreless first period, Keith Yandle slipped a long pass behind Mike Richards to Langkow, who beat Quick between the legs for his first goal of the postseason 1:03 into the second. Los Angeles hadn't trailed since the first period of Game 1 in its second-round series with St. Louis 19 days ago.
Staples Center briefly fell silent, but reached full roar moments later when Brown found Kopitar with a long pass behind the Phoenix defense. The Slovenian star beat Smith with a backhand for his fifth goal of the playoffs.
The teams were even in goals and shots heading to the third period, but King quickly put Los Angeles ahead with the latest impressive play of his incredible first NHL playoff run. Moments after Smith made a spectacular point-blank save on Jarret Stoll, King collected the puck during a delayed penalty and wired a high shot past Smith's glove into the top corner of the net.
"What a shot, and an even better look on his face when he saw where it went," Stoll said.
Tippett didn't love the call that created the delayed penalty.
"If I told you what I really thought (about the officiating), I think it would cost me a lot of money," he said.
Phoenix responded to its deficit with more physical play in Game 3, although keeping most of it within legal limits after the borderline goonery of the Game 2 blowout. The Coyotes inserted enforcer Paul Bissonnette into their lineup for the first time since Game 4 of the opening round.
Game notes
The game was the first of six playoff contests in four days at Staples Center, where the NBA's Lakers and Clippers will host back-to-back second-round playoff games this weekend. The Tour of California -- the nation's largest cycling race -- also finishes outside the arena about 30 minutes before the puck drops on Game 4 Sunday. ...
Marc-Antoine Pouliot
took Hanzal's spot in the Coyotes' lineup, and Bissonnette replaced
Gilbert Brule
. D
Adrian Aucoin
has missed the entire series with an injury. ... The Kings have won seven straight road games, and they stuck with coach Darryl Sutter's scheme to keep the road vibe at home by staying in a hotel across the street from Staples Center on Wednesday night. ... USC QB
Matt Barkley
attended the game.
crypto.com Arena
9:00 PM, May 17, 2012
Coverage: NBCSN
Attendance: 18,367
Capacity: 18,230