WESTERN CONFERENCE QUARTERFINALS - GAME 5
ANA leads series 3-2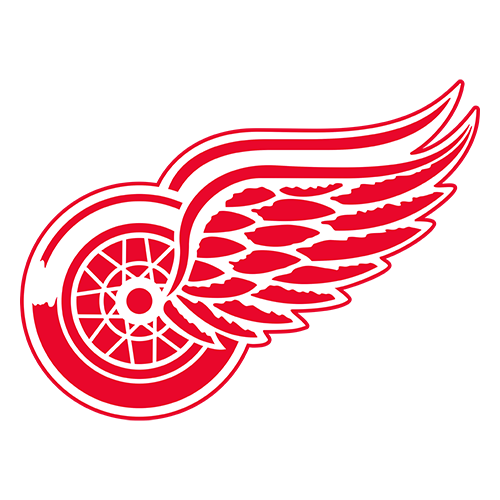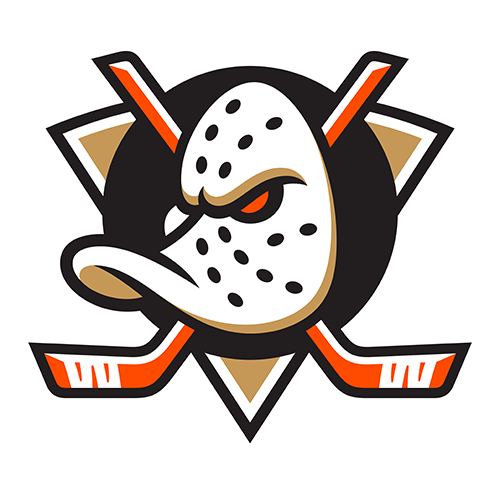 Nick Bonino's OT winner vs. Red Wings lifts Ducks to 3-2 lead
ANAHEIM, Calif. -- After two agonizing overtime losses in the previous three games, Ryan Getzlaf figured the Anaheim Ducks were overdue for a break when they headed into extra time yet again.
Defenseman Ben Lovejoy created that break by venturing deep into the Red Wings' zone. When the puck ended up on Nick Bonino's stick, he put the Ducks on the brink of the second round.
Bonino scored 1:54 into overtime, and the Ducks took a 3-2 series lead with a 3-2 victory over Detroit in Game 5 on Wednesday night.
Getzlaf tied it late in the second period, Kyle Palmieri also scored and Jonas Hiller made 29 saves in Anaheim's first victory in three overtime games against the Wings. While the second-seeded Ducks have been pushed to their limits by Detroit in this tense series, they've discovered a postseason tenacity they weren't sure they had.
"This is a big situation, and we need guys who haven't done it before to step up," said Getzlaf, Anaheim's captain. "It's not an easy task, but that's why the playoffs are fun."
Game 6 is Friday night at Joe Louis Arena, where the Ducks will attempt to close out just their second playoff series victory since winning the Stanley Cup in 2007.
Bonino has scored his first three career playoff goals in each of Anaheim's three victories in this series. He put the puck into an open net when Lovejoy made a move around Detroit's Brian Lashoff and pushed it across the slot while Detroit's defense concentrated on Teemu Selanne.
"He's a great opportunist," Anaheim coach Bruce Boudreau said of Bonino, a former NCAA champion at Boston University. "He comes up with big goals. He's just that kind of guy."
The teams returned to California for the pivotal Game 5 after splitting the first four games of an entertaining series, each winning once at home and once on the road. Anaheim and Detroit have alternated wins and losses throughout the series, and the Ducks made the most of their turn after three tense periods, including a scoreless third.
"We finally found a way to score in overtime," Hiller said. "They're a good opponent, and they keep pushing us. We have to find a way to be our best every night."
Johan Franzen and Mikael Samuelsson scored for the Red Wings, who had two brief leads. Jimmy Howard stopped 31 shots, but the Red Wings hit the post three times by their own estimate, repeatedly failing to capitalize on scoring opportunities.
"We had some chances to get the job done, and we didn't," Detroit defenseman Niklas Kronwall said. "There's not a lot of room out there. They had a lot of good chances, and we let it happen. We have to find a way to get the job done on defense."
Although Anaheim outscored and outshot the Red Wings in the first four games, Detroit kept pace by winning twice in overtime despite playing with a lead in just one game. In Game 4 on Monday night, Anaheim was less than seven minutes from returning home with a chance to close out the series, but Pavel Datsyuk tied it before Damien Brunner won it in overtime.
After getting roundly outshot in Game 4, the Ducks showed obvious intentions to get into Howard's crease. But they were whistled for two interference penalties in the first five minutes. Franzen converted on the Wings' second power-play chance, coming out from behind the net and tapping his own rebound underneath Hiller.
"We really took over at times, but I thought we could have been better," Detroit coach Mike Babcock said. "There's a lot of things you can look at. The bottom line ... we hit three posts tonight, and it didn't go in."
Anaheim kept up its pressure on Howard with little success until late in the period. David Steckel won a faceoff and got the puck to Palmieri for a long shot through traffic. The 22-year-old Palmieri scored his first NHL playoff goal in Game 2.
The Red Wings took control in the second period, repeatedly peppering Hiller with long shots through traffic. Hiller, though sharp, eventually gave up a long rebound on a shot by captain Henrik Zetterberg, and the puck went straight to the onrushing Samuelsson for his 23rd career playoff goal.
Samuelsson missed all but four games of the regular season with injuries, and the 36-year-old Stanley Cup champion sat out the first two games of this series before rejoining the lineup for Game 3.
Hiller stopped Brunner on a clean breakaway moments later while Detroit dominated play. The Red Wings got a five-minute power play when Daniel Winnik boarded Daniel Cleary, who went to the dressing room after a long moment on the ice. Anaheim finally upped its aggression, holding Detroit to one shot before the power play ended on a Red Wings penalty.
Getzlaf then evened it with 31 seconds left in the period, following Matt Beleskey into the slot for a quick shot past Howard for his third goal of the series. The Ducks' talented playmaker had an outstanding bounce-back season after a rough 2011-12, leading Anaheim with 49 points in 44 games while getting an eight-year contract extension.
Game notes

Detroit LW Justin Abdelkader completed his two-game suspension for a dangerous hit in Game 3 on Anaheim D Toni Lydman, who also missed his second straight game. ... Zetterberg and Anaheim's Corey Perry still don't have a goal in the series. Zetterberg hasn't scored in seven straight playoff games, the longest skid of his career. ... Anaheim nearly went ahead with 11:55 left in the third period, but the officials blew the play dead as Palmieri slid into Howard's net behind the puck. ... NHL commissioner Gary Bettman attended the game, talking up the Ducks' outdoor game against the Los Angeles Kings at Dodger Stadium on Jan. 25.