WESTERN CONFERENCE QUARTERFINALS - GAME 1
SJ leads series 1-0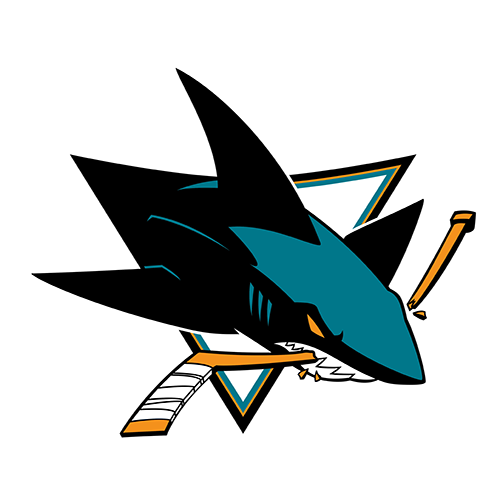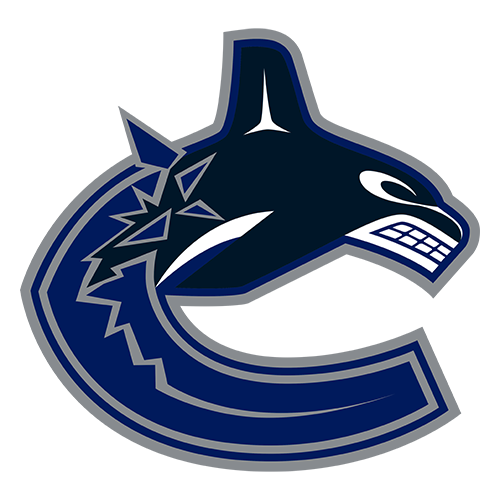 Sharks rally past Canucks to win series opener on road
VANCOUVER, British Columbia -- Roberto Luongo played well in his return to the Vancouver Canucks' net, just not well enough to hold off the San Jose Sharks.
Dan Boyle and Patrick Marleau scored in the third period for the Sharks, who rallied to beat Luongo and the Canucks 3-1 on Wednesday night in the first-round Western Conference series opener.
Luongo got the start because Cory Schneider didn't recover in time from an undisclosed injury. The playoff outing added another twist to Luongo's strange season after he wasn't traded last summer as expected.
But just when it looked as though things might go his way, the Sharks overcame a 1-0 deficit in the second period and won.
"Louie played great early on," Sharks captain Joe Thornton said. "He made some great saves on the first power play."
Boyle and Logan Couture each had a goal and an assist, and Marleau pushed San Jose's lead to 3-1. Antti Niemi made 28 saves for the Sharks, who were outshot 30-28.
Kevin Bieksa scored for the Canucks before a disappointed, white-towel-waving, sellout crowd.
The Canucks were the first home team to lose in the first six games of this year's playoffs.
"The road hasn't been too friendly to us all year," Boyle said. "We played a very good road game.
"We weren't too cute, we weren't too fancy. We did what we had to do."
The Sharks had only two regulation losses at home this season, but they managed only eight road wins.
"To come in here and win Game 1 is huge," Thornton said. "Hopefully we can grab some confidence on the road here on out."
Boyle put the Sharks ahead 2-1 at 9:17 as diminutive Derek Roy tried to push burly San Jose forward Tommy Wingels off the puck in front as two others pressured the net.
Wingels sent the puck out to the high slot, and Boyle came in from the point and scored.
"The puck found me there," Boyle said. "It could have gone any direction, off their forward's skate. It found its way through. I had pretty much an open net. The hockey gods were with me on that one."
San Jose converted one of four power-play chances. The Canucks were 0-for-2.
"I don't think there was a lack of effort," Luongo said. "We saw the type of goals that were scored. It was around the crease, banging and hacking away.
"That's the way it's going to be."
This is the second time the Canucks and Sharks have met in the playoffs. Vancouver ousted San Jose in five games in the Western Conference finals in 2011.
The Sharks won all three regular-season meetings between the teams. The Canucks didn't win a playoff game at home last spring and now have lost five straight postseason games at Rogers Arena, dating to Game 7 of the 2011 Stanley Cup finals.
"It's the type of series where it's going to be tight-checking, physical games, and we're going to have to find ways to get it done," Luongo said.
Luongo made a number of excellent saves early as the Sharks outshot Vancouver 6-1 in the first 4:06 of the game.
Luongo got the crowd roaring when he stopped Marleau's one-timer from the slot during a power play. He also stretched across his crease to stop Martin Havlat's shot off Marleau's rebound.
Moments later, Luongo gloved Thornton's shot from the wing while the Sharks were still on their power play.
Vancouver's best chance in the first came on Roy's one-timer that Niemi appeared to get a piece of before it hit the crossbar.
Bieksa got credit for Vancouver's first goal, at 12:26 of the second period, after former Canucks forward Raffi Torres inadvertently stuffed the puck into his own net during a scramble.
The goal ignited Vancouver's offense. Soon after, Daniel Sedin put a shot off the crossbar from a sharp angle.
But Couture forged a 1-all tie on a power play just more than four minutes later when he put a shot from the point over Luongo's blocker.
Couture reaped revenge after Vancouver winger Zack Kassian took a needless roughing penalty for slamming him into the boards and punching him in the head behind the play.
Marleau increased San Jose's lead to 3-1 with 5:23 remaining when he put in Couture's pass from behind the net. The shot went in off Bieksa's stick as he slid to block the puck.
"We just stayed calm and kept going," Thornton said. "We have some goal scorers that can finish. They did that.
"It was a good effort to stay relaxed and wait for chances."
Game notes
Havlat left the game after the first period. ... Canucks 20-year-old rookie D Frank Corrado played in his first NHL playoff game, nine days after playing his first regular-season game. ... Rookie Joe Cannata, called up recently from Chicago of the AHL, dressed as Luongo's backup. ... Vancouver forward Ryan Kesler played after missing the morning pregame skate for unexplained reasons.
Rogers Arena
10:30 PM, May 1, 2013
Coverage: NBCSN
Attendance: 18,910
Capacity: 18,910
Referees:
Eric Furlatt
Francois St. Laurent
Linesmen:
Mark Wheler
Steve Miller