EASTERN CONFERENCE QUARTERFINALS - GAME 1
PIT leads series 1-0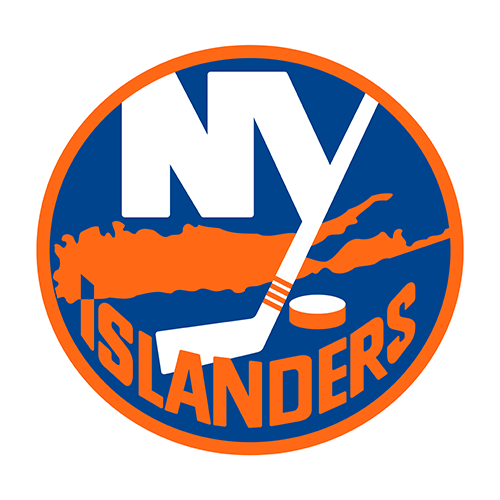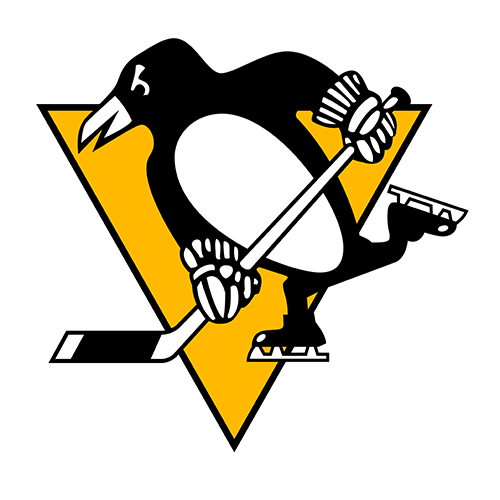 Sidney Crosby sits as Penguins rout Islanders in Game 1
PITTSBURGH -- Sidney Crosby's broken jaw can take its time healing.
The way his teammates are playing, there is no need for the Pittsburgh Penguins star to rush back.
Pascal Dupuis scored twice, Marc-Andre Fleury made 26 saves, and the top-seeded Penguins opened the playoffs with a 5-0 romp over the New York Islanders on Wednesday night.
"It's one win," Dupuis said. "We definitely feel good about it but we've just got to put this one behind us and get ready to work for the next one. They'll definitely look at tape and come out harder, that's for sure."
The Islanders will have to if they have any hope of making the series competitive. Making its first playoff appearance since 2007, New York fell behind less than 5 minutes in and never recovered.
"I thought some guys worked hard and played a good game," Islanders coach Jack Capuano said. "Again, with our club we need all 20 guys going, and we didn't have all 20."
That isn't an issue for the staggeringly deep Penguins.
Rookie Beau Bennett, enforcer Tanner Glass and defenseman Kris Letang also scored for Pittsburgh, which had no trouble against the upstart Islanders even with Crosby relegated to cheerleader.
Fleury earned his sixth career playoff shutout while playing behind a defense that appears to have learned a few lessons from last spring's embarrassing opening-round loss to Philadelphia.
The Flyers shredded Pittsburgh for 30 goals in six chaotic games. The Penguins have emphasized being responsible on defense all season, knowing their wealth of offensive talent will come to life when needed.
Pittsburgh wasted no time against the Islanders, beating Evgeni Nabokov four times in the game's first 22 minutes, including goals by Letang and Dupuis 32 seconds apart early in the second period. That sent Nabokov to the bench after he stopped just 11 shots.
Kevin Poulin came on in relief and surrendered a soft goal to Glass. Capuano said it is too early to decide who will start in goal for Game 2 on Friday night.
Whoever it is will need help from the guys in front of him. The Islanders haven't won a playoff series in 20 years, and the drought will extend to 21 quickly if they can't keep Pittsburgh's skaters in check.
"When you make it easy on them, they're going to light you up," New York forward Matt Martin said. "For most of the game we made it pretty easy on them, and if you do that they're just going to run up the score on you."
Pittsburgh rolled to the top of the East even though Crosby missed the final quarter of the season. The Penguins have been bolstered by the arrival of trade deadline acquisitions Jarome Iginla, Brenden Morrow, Jussi Jokinen and Doug Murray.
All four players are searching for their first Cup championship, and all four made an immediate impact in the series opener. Iginla and Jokinen both had two assists, and Morrow and Murray helped bottle up New York captain John Tavares.
The Islanders' star failed to find much room to maneuver and didn't muster a shot on goal all night.
"We're going to need to (forget it quickly)," Tavares said. "These series are long, but they can be real quick, too."
Those who did get pucks in on Fleury didn't fare any better. He tied Tom Barrasso's franchise record for career playoff shutouts and received a boost from a group that blocked 17 shots before they got to the net.
Capuano insisted his team -- which had 16 players making their playoffs debut -- wouldn't be overcome by the moment. Still, the Islanders looked jittery.
Bennett most certainly didn't.
The 21-year-old forward earned a start over veteran Tyler Kennedy due in part to his quick maturation during the season. He repaid coach Dan Bylsma for the vote of confidence instantly, needing only 25 seconds of ice time to score his first playoff goal.
The Islanders had nearly killed Brian Strait's penalty when a clearing attempt hit linesman Greg Devorski at center ice and stopped. Evgeni Malkin brought the puck into the zone and lost control, but Bennett chased it down and raced in on the right side before flipping a shot over Nabokov's shoulder from in close to give the Penguins the lead 3:30 in.
Dupuis made it 2-0 about 10 minutes later following a mad scramble in front. Craig Adams bullrushed Nabokov at the left post, setting off a chaotic sequence that ended with Dupuis smacking the puck out of the air from 10 feet out. It sailed by a badly out of position Nabokov and into the net.
The situation quickly got worse for New York after the first intermission. The 37-year-old goalie -- making his 81st playoff start -- had no chance on Letang's wrist shot from the left circle 1:19 into the second period. Dupuis followed by pouncing on a rebound off Mark Eaton's shot from the point to push Pittsburgh's edge to 4-0 and send Nabokov skating slowly to the bench in favor of Poulin.
Nabokov was struck by a shot directly in his mask and was briefly stunned before Bennett opened the scoring moments later.
Game notes
Pittsburgh F James Neal left in the second period with an undisclosed injury and didn't return. ... Jokinen left with 2:20 to play after taking a hit to the knee from New York's Marty Reasoner. ... The Islanders went 0-for-4 on the power play. ... Pittsburgh D Brooks Orpik was scratched due to a lower body injury. ... New York's loss was its second in regulation since March 30.