EASTERN CONFERENCE QUARTERFINALS - GAME 4
OTT leads series 3-1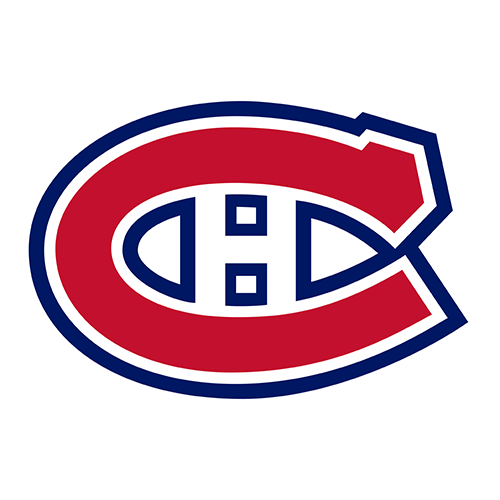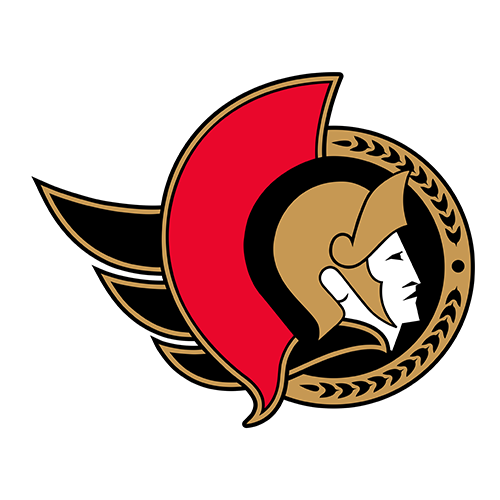 Kyle Turris scores in overtime to give Senators 3-1 series lead
OTTAWA -- The Ottawa Senators have adopted the "Pesky Sens" nickname this season. They lived up to that role Tuesday night.
Kyle Turris scored at 2:32 of overtime as the Senators fought back from a 2-0 third-period deficit to beat the Montreal Canadiens 3-2 and grab a 3-1 lead in their playoff series.
Turris took a shot from the sideboards that sneaked past backup goalie Peter Budaj, who came on for injured starter Carey Price at the start of overtime.
With only 22.6 seconds remaining in regulation, Ottawa had tied it on a goal by Cory Conacher during a scramble in front of Price.
"That was a bit of a lucky shot tonight, but I'll take it," Turris said of his winner. "How we did it tonight, sticking around and kind of giving ourselves a chance to win ... you know, pesky."
A team ravaged by injuries all season, the Senators found a way to make the playoffs with a patchwork roster and now have the East's No. 2 seed on the brink of elimination.
"I really thought it was a heck of a playoff game," said Senators coach Paul MacLean, who could barely hide his smile. "They were better than us for a while, we were better than them for a while, and at the end of the night we get a goal to tie it up late and a goal in overtime ... that's the Stanley Cup playoffs."
Mika Zibanejad had the other goal for Ottawa, which got 26 saves from Craig Anderson in a game the Canadiens controlled for lengthy stretches.
"We came to play and that's exactly what we did," said Canadiens coach Michel Therrien, whose team will look to stay alive in Game 5 at home Thursday night. "We certainly deserved a better fate.
"It's one of those nights ... tough to explain."
P.K. Subban and Alex Galchenyuk scored 62 seconds apart in the second period for Montreal.
Price, who made 30 saves for the Canadiens two nights after allowing all six goals in Ottawa's 6-1 victory in Game 3, suffered a lower-body injury at the end of regulation. Therrien said he didn't have an update on Price for the rest of a series that has seen a little bit of everything.
Down 2-0 in the third period and with little going their way offensively, the Senators finally beat Price when Zibanejad's goal off his skate at 11:55 stood after video review.
Ottawa continued to push and tied it with Anderson on the bench to send the crowd of 20,500 at Scotiabank Place into a frenzy.
Turris, who scored in overtime against the New York Rangers in Game 4 of last year's playoff series, then beat Budaj from a bad angle.
"That's the nature of our team," MacLean said. "We play the whole game and don't stop playing until the game is over and that means 60-plus minutes to do it, and we found a way."
After carrying the play for most of the first period, the Canadiens were finally rewarded in the second. Subban, who took 25 minutes in penalties in Sunday's fight-filled affair and was booed every time he touched the puck, opened the scoring after taking a feed off the rush and roofing a shot past Anderson.
The flashy defenseman celebrated by mimicking a high-five to a Canadiens fan seated by the glass before being mobbed by his teammates.
Galchenyuk then made it 2-0, again beating Anderson up high, much to the delight of the large contingent of Montreal fans in attendance.
The Ottawa goalie made a big save from in close on Montreal defenseman Andrei Markov to keep the deficit at two.
The Canadiens were furious with what they deemed missed calls that led to both of Ottawa's goals in regulation.
"Are we going to say we got a game stolen from us? That doesn't do anything for us, it does us no good," Canadiens defenseman Josh Gorges said. "We're down 3-1 no matter which way we want to explain it, so it doesn't matter.
"Our backs are now up against the wall and we don't have a choice but to come out swinging."
Senators defenseman Eric Gryba returned to the lineup after serving a two-game suspension for his hit on Lars Eller. Gryba caught Eller with his head down at the Montreal blue line just as he received a pass in Game 1, sending the forward flying.
The Canadiens said they wouldn't be looking for retribution on Gryba, but Montreal forward Brandon Prust took an undisciplined roughing penalty late in the period, only to see the Senators power play fail capitalize.
Game notes
Prust left in the third period with an upper-body injury. Therrien said he didn't know of his availability for Game 5. ... The Canadiens were missing forwards Brian Gionta and Ryan White with upper-body injuries. Jeff Halpern and Gabriel Dumont moved into the lineup in their place. ... Gryba took the spot of Patrick Wiercioch, who left Game 3 with a lower-body injury. ... Eller, who was sent to a hospital with a concussion, broken nose and some lost teeth after the Gryba hit in Game 1, remains out of the Canadiens lineup. ... Keila Penner and her family were the guests of Senators owner Eugene Melnyk at the game. The 11-year-old was sent home from her Montreal-area school last week for refusing to remove her Ottawa sweater on "Habs Jersey Day." Keila's father grew up in Ottawa and is a die-hard Senators fan.
Canadian Tire Centre
7:00 PM, May 7, 2013
Coverage: CNBC
Attendance: 20,500
Capacity: 19,153
Referees:
Brad Meier
Tim Peel
Linesmen:
David Brisebois
Jonny Murray