EASTERN CONFERENCE QUARTERFINALS - GAME 3
PIT leads series 2-1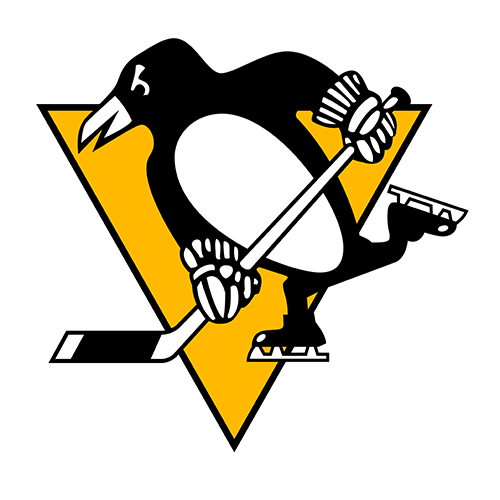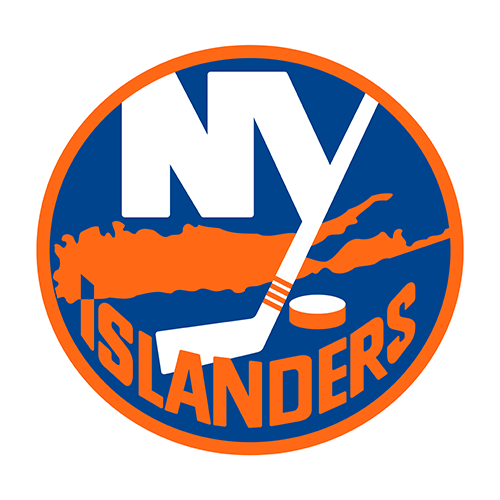 Chris Kunitz delivers Penguins OT win vs. Islanders in uneven game
UNIONDALE, N.Y. -- The Pittsburgh Penguins bounced back from their home disappointment and dished out their fair share to the suddenly shocked New York Islanders.
All it took was Sidney Crosby and a very powerful power play to do the trick.
Chris Kunitz scored his second man-advantage goal of the game 8:44 into overtime, off the third assist of the day by Crosby, and the Penguins rode a slew of ups and downs Sunday en route to a 5-4 victory over the Islanders that gave top-seeded Pittsburgh a 2-1 lead in the first-round playoff series.
The Islanders came in still enjoying the positive effects of their 4-3 comeback win on Friday in Pittsburgh that gave them a surprising split of the first two games of the Eastern Conference series.
The Penguins will try to take a commanding 3-1 lead Tuesday on Long Island.
Crosby, playing his second game after missing a month because of a broken jaw, drew the decisive penalty against Brian Strait, who held the Penguins captain as he drove the net 33 seconds before the winning goal.
"He kind of wrapped me up," Crosby said. "I pulled up looking for someone. I didn't see anyone so I thought I would take it to the net.
"We were hoping we could get it done quickly."
The Penguins went 3-for-5 on the power play and yielded Kyle Okposo's short-handed goal, but held New York scoreless on its three advantages.
"We had our chances. They scored on the power plays and we didn't," said Islanders coach Jack Capuano, who declined to comment on the officiating. "You always talk about special teams being a big factor, and that was the difference."
When New York scored twice in the first 5:41 to go up 2-0 in Game 3, old Nassau Coliseum rocked as it did in the Stanley Cup-winning days of the early 1980s. However, this was the Islanders' first home playoff game since 2007, and the fans were soaking it all in.
Not so fast.
The Penguins stormed back with a pair of power-play goals 19 seconds apart -- first by Jarome Iginla on a 5-on-3 advantage, and then by Kunitz on the second half. When Pascal Dupuis gave Pittsburgh its first lead with 1 minute left in the opening period -- capping the three-goal spurt in 5:42 -- the early euphoria was gone in a flash.
"You have to give them credit. They got up two and they showed no quit," said Iginla, a key late-season trade pickup by the Penguins. "It meant a lot on the road to get those two back.
"There is a lot of emotion, unpredictability in the playoffs. You have to learn to control that."
Douglas Murray pushed Pittsburgh's lead to 4-2 in the second, and it appeared the Penguins would cruise. But it was a bumpy road back to regaining home-ice advantage against the upstart Islanders.
It was tough enough for the Penguins to erase their own deficit, but squandering a two-goal lead in the third period is certainly out of character for one of the Stanley Cup favorites.
Pittsburgh took the series opener 5-0 on Wednesday, but since then has been dealing with an inability to hang on. Allowing two goals in the third period led to a loss Friday. Pittsburgh led that one 2-0 and 3-1 in the first period.
"There was a lot of emotion in this game. They really came after us," Kunitz said.
Okposo, who had a game-turning fight and game-winning goal in Game 2, started this comeback with a short-handed goal that made it 4-3 at 5:31 of the third. John Tavares tied it with 9:12 remaining in regulation with his first NHL postseason goal in his third game.
"I'm not worried about our hockey team," Capuano said. "We've bounced back all year. I know the resiliency of these guys and the way they've battled."
That was good enough to clinch eighth place in the East, but the Islanders will likely have to find something extra in a hurry to make this series a long one.
After Strait took down Crosby in overtime, Penguins coach Dan Bylsma used his timeout to rest his power-play unit, and it paid off. Crosby fed Kunitz in the slot for a hard shot that beat goalie Evgeni Nabokov to win it.
Evgeni Malkin added two assists, and Marc-Andre Fleury made 32 saves for Pittsburgh.
Matt Moulson and Casey Cizikas scored 3:58 apart in the first period for the Islanders.
Tavares got the party restarted with his late tying goal. Tavares, who had his first assist in Game 2, is rounding into form after being held without a shot in the series opener.
"I thought the D was sitting a little deep, so I didn't want to challenge him wide," Tavares said. "I just tried to give a little hesitation, use him as a screen a bit. I was just happy I was able to get a really good shot off. I got a lot on it."
Tavares was serenaded with chants of "M-V-P" when he scored and after the goal was announced to the crowd.
The Penguins started their comeback and cut the deficit in half when Iginla deflected in Kris Letang's hard one-timer, off a pass from Crosby, past Nabokov on Pittsburgh's only shot of the two-man advantage. The Penguins needed only one more drive to get even.
Malkin sent a pass from blue line to blue line to Kunitz, who streaked in alone on Nabokov and snapped a shot inside the right post at 13:37.
"With the 5-on-3 they got back in the game," Nabokov said. "It seems like every time we go down two men we don't win hockey games. We have to find a way to stay out of the box as much as possible.
"I thought other than that we played really well."
The derisive chants directed on Fleury along with the deafening cheers by the home crowd were soon replaced with nervous words of encouragement for the Islanders.
It didn't help.
Crosby showed off his exceptional passing skills again after he surged into the right circle. Crouched down, putting his weight toward his backhand side, Crosby deftly eluded a defenseman and slid the puck in front to the hard-charging Dupuis, who crashed into Tavares -- covering late -- and shoved the puck in to give the Penguins a 3-2 edge.
"It's great to see him back, making all those plays," Kunitz said of Crosby.
After being badly outshot early, the Penguins closed the gap to 13-8 in the period.
Clearly buoyed by their first-period comeback, the Penguins raced up ice time after time in waves. It finally paid off with 2:50 left in the second, less than four minutes after Capuano used his lone timeout.
Malkin flung a pass from the middle of the right wing boards in the New York end back to Murray, who took a hard drive from above the left circle that sailed past Nabokov to make it 4-2.
Game notes
The Penguins won both regular-season games at Nassau Coliseum 4-2. ... Pittsburgh tied for the NHL lead with 18 road wins this season. ... Pittsburgh LW James Neal (ankle) missed his second straight game. ... Cizikas scored six goals in the regular season. ... The Islanders haven't won a home playoff game since 2002.