EASTERN CONFERENCE QUARTERFINALS - GAME 3
WSH leads series 2-1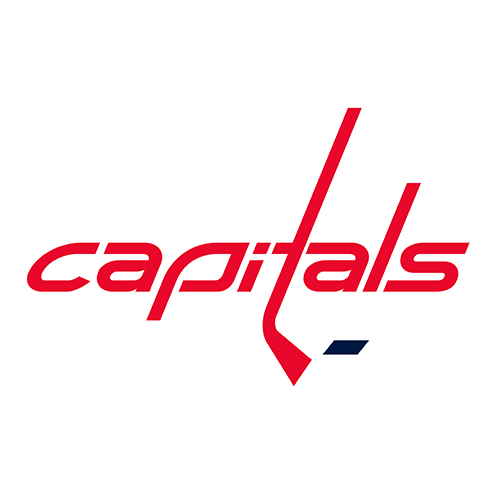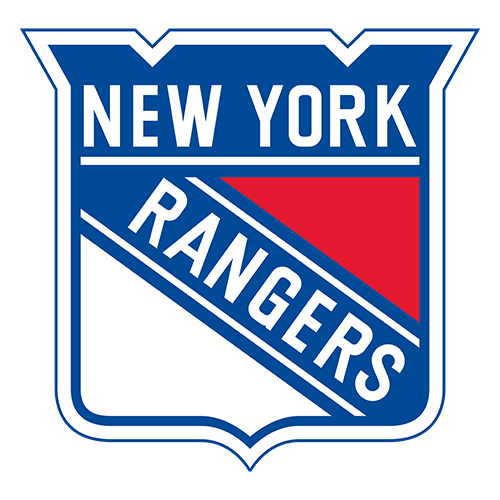 Offense clicks as Derick Brassard, Rangers down Caps
NEW YORK -- After going nearly two full games without a goal, the New York Rangers were hardly expected to net four against Braden Holtby and the Washington Capitals.
They did, and it almost wasn't enough.
Derek Stepan and Arron Asham both scored tiebreaking goals in the third period for the Rangers, who held on through a late short-handed dilemma and beat the Capitals 4-3 on Monday night.
The Rangers finally found their offense and got back into their first-round playoff series. New York still trails 2-1 in the Eastern Conference matchup, with Game 4 at home on Wednesday night.
"It's a good group of guys," Rangers coach John Tortorella said. "It's just trying to get momentum on your side and finding a way to win the hockey game. We got it done."
Stepan gave the Rangers the lead for good with 6:25 remaining when he deftly tipped in a pass in front from Rick Nash. Asham had put New York in front 3-2 at 2:53, but Jay Beagle got the Capitals even again 4:26 later.
"It was an interesting game," Stepan said. "The flows of it were up and down. Early lead, they tie it. We get another one, they tie it.
"As a team we just stuck together. On the bench everyone had a good feeling."
Derick Brassard had a goal and two assists for the Rangers, who managed only one goal in the first two losses in Washington and hadn't scored since the first period of Game 1 -- a stretch of 124 minutes, 6 seconds.
That streak was broken by Brian Boyle's goal that made it 1-1.
Until then, New York had been shut down by Holtby, who had suggested he wasn't tested much in Washington's 1-0 overtime victory on Saturday. He had plenty to deal with when the series shifted to Madison Square Garden.
"It's great, we put a few behind him," Boyle said. "We have to keep that same mentality. We have to keep shooting pucks."
After Nicklas Backstrom gave the Capitals a 1-0 lead 4:06 in, Boyle tied it. Brassard put the Rangers in front in the second period with the team's first power-play goal in the series, and Asham gave New York its 3-2 lead.
Mike Green, who netted the overtime winner in Game 2, had tied it for the Capitals in the second period. Henrik Lundqvist was sharp in making 28 saves. Holtby countered with a 26-save effort.
"We'll regroup here," Green said. "It's obviously disappointing, but that's why it's seven games. It's unfortunate. We wanted to be up three, but we've got a lot of work to do, and we know that.
"We knew it wasn't going to be easy."
Lundqvist had to hold off the surging Capitals in the closing minutes after Brad Richards was whistled for high-sticking Alex Ovechkin. Washington couldn't tie it again, even after pulling Holtby for an extra skater.
"You don't have a lot of chances to play 6-on-4," Ovechkin said. "It's a totally different picture out there. It's a situation where you have to find the shooting lane and shoot it."
Shooting more was a philosophy the Rangers adopted for this game, especially on the power play.
New York had its first multigoal game of the series, and did it with its struggling power play that had failed to score on seven chances in Washington.
The Rangers used every bit of their second advantage of the first period when Boyle scored exactly two minutes after Joel Ward was sent off for high-sticking Brassard.
Boyle, who returned to the lineup for Game 2 on Saturday following a knee injury, carried the puck from the right-wing wall, cut into the circle, shifted the puck to both sides of his stick, and flipped a shot over a crouched Green and past Holtby at 12:50 for what was technically an even-strength goal.
That got the Rangers even and took some of the nervous tension out of the crowd that had already let out loud groans when Backstrom gave the Capitals a 1-0 lead when he deflected in John Carlson's shot in the slot.
"We accomplished what we set out to do," Boyle said. "We could only control Game 3. It was by no means easy. They came hard, but it was a good win for us. We can enjoy it for a little bit, but we have to make it stand up."
The Rangers grabbed the lead back with Brassard's power-play goal 1:23 into the second. What made this one even more unique was the fact New York got the advantage when Holtby tripped Nash as he skated out from behind the net.
It took only eight seconds of power-play time for the Rangers to cash in. Mats Zuccarello sent a pass from near the right point into the slot to Brassard, who beat Holtby with a quick drive and then flashed an emphatic fist pump to celebrate his first NHL playoff goal.
Lundqvist was strong throughout the second period and did his part to keep the Rangers in front.
After heavy pressure by the Capitals in the New York end, Lundqvist made a pad save on a point-blank drive from the slot. That didn't end the Washington attack, as Green let go a shot that Lundqvist snared with his glove to get a stoppage of play.
It also elicited a healthy chant of "Hen-rik, Hen-rik" from the crowd that sensed every save was crucial because of the Rangers' slumping offense.
"There was a lot of determination going into this game," Lundqvist said. "We knew we had to win this one.
"They're a good team, and you have to respect that, but we scored some big goals."
Game notes

The Capitals killed the Rangers' first 10 power plays in the series before Brassard's goal. ... Boyle and Asham each scored only two goals in the regular season. ... New York D Marc Staal returned after being sidelined since early March when he was struck near the right eye by a puck.