EASTERN CONFERENCE SEMIFINALS - GAME 2
PIT leads series 2-0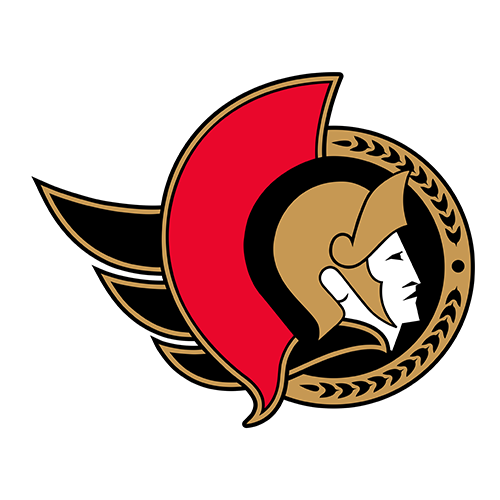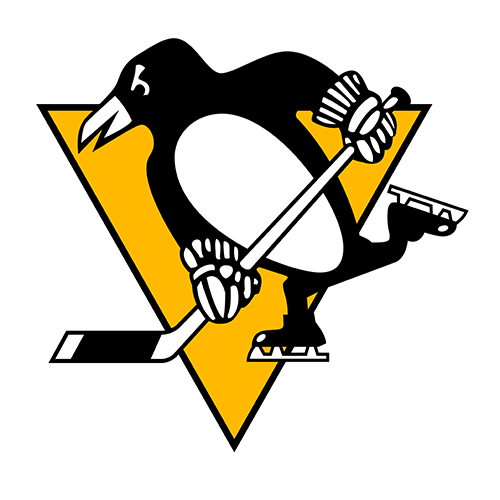 Sidney Crosby's hat trick helps Penguins take 2-0 lead on Senators
PITTSBURGH -- The Ottawa Senators have plenty of respect for Sidney Crosby.
As they're quickly learning, perhaps a little too much.
Working in wide-open swaths of ice left by Ottawa's tentative defense, the Pittsburgh superstar needed just more than one period to complete his second playoff hat trick and lift the Penguins to a 4-3 victory Friday night in Game 2 of the Eastern Conference semifinals.
"He's one of the best in the game and if you give him time, space to make plays, to shoot puck he's going to burn you," Ottawa defenseman Chris Phillips said. "That's what we did tonight. We gave him too much room and he took advantage."
Pittsburgh leads the series 2-0 heading into Game 3 on Sunday in Ottawa.
Kyle Turris, Colin Greening and Jean-Gabriel Pageau scored for the Senators, but couldn't stop Ottawa from falling into a deep hole against the Eastern Conference's top seed. The Senators have never won a series after dropping the first two games.
Brenden Morrow added his first playoff goal in more than five years for the Penguins, and Tomas Vokoun made 19 saves to help Pittsburgh move within two victories of advancing to the conference finals for the first time since it won the 2009 Stanley Cup.
And that -- and not his spectacular flurry that sent the Senators reeling -- is all that mattered to Crosby.
"You want to play well at home and make sure you get here," Crosby said. "We did that, we got two wins. I don't think your mindset changes. We know that it's going to get harder."
It better if Ottawa wants to make this a series.
Crosby beat Craig Anderson three times in three very different ways in the game's first 22 minutes, each score showcasing a facet of his remarkable talent.
A dazzling rush from the Pittsburgh blue line between two Senators -- including Norris Trophy-winning defenseman Erik Karlsson -- ended with Crosby slipping the puck under Anderson's pad just 3:16 into the game.
After Turris banked in a shot off Vokoun to even things, Crosby put the Penguins back in front later in the first period when he zipped down the left side and eyed linemate Pascal Dupuis as they raced in on Anderson. Only Crosby didn't pass. At the last second and without even peeking at Anderson, Crosby flipped a wrist shot near the goal line that smacked off the goalie's pad and into the net.
"I was kind of running out of space to make a pass," Crosby said. "I was hoping that it was able to find a way somehow. I kind of saw him leaning a bit and didn't know how much room was there but found a way to trickle in there."
There was no fancy stickwork or fortunate bounce required for Crosby to record his first postseason hat trick since 2009. Standing atop the left circle, he boomed a slap shot over Anderson's glove to give Pittsburgh a 3-1 lead and send Anderson to the bench in favor of backup Robin Lehner.
The 21-year-old year's presence seemed to calm the Senators down. He made a series of spectacular saves -- including point-blank stops on Jarome Iginla and Evgeni Malkin -- but Ottawa coach Paul MacLean doesn't expect there to be a switch when the series heads north this weekend. Neither does Anderson, who didn't take the benching personally.
"I think the tone of the game changed and we started to play a lot better," Anderson said. "Maybe it was a wakeup call for everybody."
The Senators insisted they didn't have to play a perfect game to hang with the Eastern Conference's top seed, pointing to the way they controlled play at even strength for long stretches in a 4-1 loss in the series opener Tuesday night. Ottawa insisted if it could stay out of the penalty box and convert when it had the man advantage, it would be right there.
The score was closer this time, but the play was not. Pittsburgh outshot Ottawa 42-22 and spent the majority of the game hounding the Senators on their end of the ice.
"I think we outplayed them," Vokoun said. "The score could've been a lot worse if not for good play by their goalie. The win is the most important thing and we got that."
And Crosby didn't do it on his own. Morrow deflected in the eventual winner midway through the second period, his first postseason score since May 14, 2008, while playing for the Dallas Stars. It was the kind of gritty goal the Penguins wanted out of Morrow when they picked up him just before the trade deadline.
Ottawa sliced the 4-2 lead in half 2:01 into the third period when Pageau tapped the puck across the line following a mad scramble in front.
The Senators, however, couldn't tie it as Pittsburgh shut it down over the final 15 minutes, expertly killing a late penalty to rip off its fourth straight playoff win.
"I think that we just turn the page on this one move onto the next and prepare the same way," Crosby said. "I don't think we need to get caught up in the fact that we won two here. They're going to be pretty desperate so we better be ready to go in Ottawa."
Game notes

Crosby reached the 100-point plateau in his 75th playoff game, the fifth-fastest player to reach the mark in NHL history ... Pittsburgh went 1 for 6 on the power play and is 10 of 30 (33 percent) in the postseason. The Senators went 1 for 2 after going 0 for 6 in the opener ... Ottawa D Eric Gryba didn't play. He was injured in a collision with Penguins D Brooks Orpik in the second period of Game 1.