EASTERN CONFERENCE FIRST ROUND - GAME 6
Series tied 3-3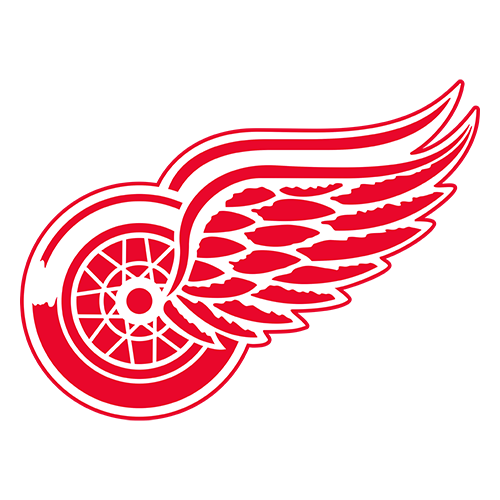 Tyler Johnson scores twice as Lightning force Game 7
DETROIT -- With two splendid passes and a shot, the Tampa Bay Lightning covered the length of the ice in about six seconds -- and offered their response to the laborious nature of the playoff grind.
Tyler Johnson scored that beautifully orchestrated goal in the first period, then added another in the second to lead Tampa Bay to a 5-2 victory over the Detroit Red Wings on Monday night, forcing a seventh game in their first-round series. The league's highest-scoring team during the regular season, the Lightning had looked ordinary amid the tight, disciplined structure of postseason hockey. But they had enough room to skate in Game 6 against the Red Wings, and Johnson was their biggest star again.
"Either give up or come out fighting," Johnson said. "I thought we came out 100 percent."
Johnson and Jason Garrison scored in the first period, and Johnson's tally in the second gave the Lightning a 3-0 lead. Tomas Tatar scored twice for Detroit, but Alex Killorn answered with an unassisted goal with 5:09 remaining, and Cedric Paquette added an empty-netter.
Ben Bishop made 22 saves for the Lightning, although it was his counterpart, Petr Mrazek, who had the stop of the night -- and maybe the season. With Brian Boyle seemingly about to shoot into an open net after stickhandling around Mrazek in the second period, the Detroit goalie reached his stick back and blocked the shot out of midair.
But at that point, Tampa Bay already had a 2-0 lead.
Lightning coach Jon Cooper had suggested the day before the game that Detroit was stretching the rules a bit after he was asked by a reporter about interference, but Tampa Bay looked plenty comfortable on its first goal.
Defenseman Victor Hedman, standing near his own net, hit Nikita Kucherov at the opposite blue line with a perfect stretch pass. Kucherov immediately flipped the puck to Johnson, who came into the zone with a head of steam and calmly beat Mrazek.
"I thought we were going along pretty fine there at the start, then next thing you know it's in our net," Red Wings coach Mike Babcock said.
Steven Stamkos, who was taking a decent amount of heat for a quiet series, set up the second goal by patiently passing the puck from near the top of the right circle to Garrison, who scored from the slot.
"We skated. That's what changed," Cooper said. "Pucks were going tape to tape and we put them in areas we could get them."
Boyle nearly made it 3-0 early in the second, only to be denied by Mrazek's terrific save. But later that period, Johnson again was left with too much space in the Detroit zone, skating in on a counterattack with only one Red Wings player in the vicinity. His sixth goal of these playoffs tied Vladimir Tarasenko of St. Louis for the league lead.
The Red Wings had a two-man advantage for 18 seconds later in the second, and although they didn't score during the 5-on-3, the Lightning couldn't kill off all the power-play time. Tatar beat Bishop high with a wrist shot to make it 3-1.
Detroit defenseman Niklas Kronwall knocked Kucherov's helmet off near the end of the second period with a high hit, but the Tampa Bay forward was able to play on.
"I didn't see it," Cooper said. "It was on that part of the ice that I didn't see. The refs didn't call a penalty, so it must have been OK."
Tatar's second goal came when he gathered the puck in front of Bishop and stuffed it under him, making it 3-2 with 18:21 left. The Red Wings did their best to even it up, but Killorn broke in alone and beat Mrazek high with a backhand.
"Two good teams playing in a good series," Detroit's Henrik Zetterberg said. "It's not a big surprise for us to be going seven."
Paquette's goal into an empty net came with just under a minute remaining -- while Detroit was on a power play and had a two-skater advantage with the goalie pulled.
Now the series goes back to Florida for one final game, with the Lightning coming off an offensive breakthrough that had their coach beaming about their calmness and determination during a difficult series.
"You believe they have it, but I guess until they show you, you don't really know for sure," Cooper said. "But clearly they showed us tonight, in a hostile environment."
Game notes

Mrazek has two shutouts in this series. ... The Red Wings' most recent series win was in the first round in 2013 when they beat Anaheim in seven games. They lost to Chicago in seven in the following round, and this will be their first Game 7 since. ... Tampa Bay last played a Game 7 in 2011, when the Lightning went the distance to beat Pittsburgh in the first round but lost in seven to Boston in the conference finals.
7:00 PM, April 27, 2015
Coverage: CNBC
Attendance: 20,027
Capacity: 20,066
Referees:
Dave Jackson
Steve Kozari
Linesmen:
David Brisebois
Pierre Racicot
2022-23 Atlantic Division Standings