EASTERN CONFERENCE SECOND ROUND - GAME 4
TB leads series 3-1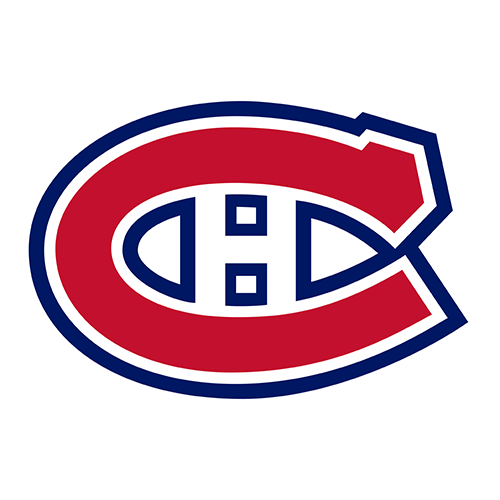 Habs rock Lightning behind Carey Price, Max Pacioretty to avoid ouster
TAMPA, Fla. -- Carey Price and company are headed back to Montreal. The Tampa Bay Lightning are coming with them.
Price stopped 22 shots, Max Pacioretty had a short-handed goal and two assists, and the Canadiens beat the Lighting 6-2 on Thursday night to stay alive in their second-round playoff series.
"These are the games where your best players are going to be your best players. You're facing elimination and you have to be the difference in the game," said defenseman P.K. Subban, a finalist for the Norris Trophy who finished with two assists. "We worked hard and we deserved to win. Throughout this series I think we've deserved better than we've received, but that's out of our control."
Pacioretty and Andrei Markov scored in the first as the Canadiens avoided a sweep with their first victory in nine games this season against the Lightning. Game 5 is Saturday night in Montreal, where Tampa Bay won the first two games of the series.
"This group won three out of four elimination games in the playoffs last year, so we knew what to expect and we played with that desperation we needed to have," Pacioretty said. "But we're still down three games to one and we need to play with that same desperation the next game and hope to creep into their mind by playing the right way."
Lightning goaltender Ben Bishop allowed three goals on 14 shots before he was pulled a little over five minutes into the second period. Bishop had 30 saves in Tampa Bay's dramatic 2-1 victory on Wednesday night.
"He's played a lot of hockey. ... I thought maybe we'd get a spark out of this, but it definitely wasn't Bish's play," coach Jon Cooper said of the decision to remove Bishop, who won a career- and franchise-best 40 games this season.
"They got out to the big lead, and we truly were pressing too much, and it just got worse after that," Cooper added. "We've just got to regroup. ... Nobody ever thought that when this series started that it was going to be a sweep, and I don't think anybody ever thought that we were going to roll into Montreal and take two."
Price, a leading contender for NHL MVP, limited the high-scoring Lightning to power-play goals by Nikita Kucherov and Ondrej Palat. By the time Kucherov scored at 12:26 of the second, the Canadiens had built a 5-0 lead.
Cooper pulled Bishop after David Desharnais' shot skipped off the 6-foot-7 goaltender's glove and into the net for the 5-7 forward's first goal of the playoffs. That hardly slowed the Canadiens, who scored twice in their first three shots against backup Andrei Vasilevskiy.
"We wanted to come out and give a solid effort. So far this series we haven't gotten what we deserved," Price said. "This team has had our number. But it's definitely a step in the right direction, and we have to get refocused now."
Subban picked up his second assist of the night on Jeff Petry's power-play goal. Pacioretty and Tomas Plekanec assisted on Brendan Gallagher's even-strength goal just 15 seconds later at 9:54.
"No point dwelling on it now. We didn't expect this to be a quick series at the beginning," Tampa Bay star Steven Stamkos said. "We've got to find a way to win in the rink where we won the past couple of times."
The Lightning went 5-0 against Montreal during the regular season. They outscored their Atlantic Division rivals 10-4 in winning the first three games of this series, including a 6-2 victory in Game 2.
The Canadiens played much better on the road in Game 3, which slipped away on Tyler Johnson's goal with 1.1 seconds remaining. The mission Thursday night simply was to do whatever necessary to get the series back to Montreal.
They were in control from the start.
Markov, assisted by Subban and Pacioretty, beat Bishop from the left circle less than three minutes in. The veteran defenseman was in the penalty box for cross checking when Pacioretty's fourth goal of the playoffs made it 2-0 at 8:43 of the opening period.
"We played the same way that we did in Game 1. We did the same thing that we did (Wednesday)," Canadiens coach Michel Therrien said. "We struck to the game plan, and I'm really proud of our players. They got rewarded, finally, with their hard work."
Game notes

It's the third time in franchise history the Lightning won the first three games of a series. The other two ended in sweeps, with Tampa Bay eliminating Montreal in the 2004 Eastern Conference semifinals and beating Washington in the conference semifinals in 2011. ... Tampa Bay had only allowed four goals over its previous 14 periods before Markov and Pacioretty scored in the first period Thursday night. ... The loss ended Tampa Bay's five-game playoff winning streak. Bishop allowed six goals during the stretch, which began in the Lightning's first-round series against Detroit. The goaltender is 13-2-2 all-time against the Canadiens, including playoffs.