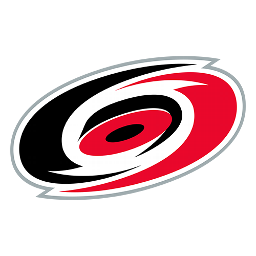 Gostisbehere's goal in OT lifts Flyers over Hurricanes 4-3
PHILADELPHIA -- Flyers rookie defenseman Shayne Gostisbehere already has a knack for scoring in overtime.
Gostisbehere netted his third goal in an extra session this season, converting at 1:42 to lift Philadelphia past Jeff Skinner and the Carolina Hurricanes 4-3 on Tuesday night.
"He's been effective in OT, no question," Flyers coach Dave Hakstol said.
Jakub Voracek had a goal and two assists, and Brayden Schenn and Sean Couturier also scored for Philadelphia, which won its seventh in 11 games while improving to 7-6 in overtime.
Skinner had his second hat trick in three games and the third of his career for the Hurricanes.
Gostisbehere scored the winner with a forehand shot from the left side of the net after receiving a backhand pass from Voracek.
"Three-on-three is built for him," Voracek said. "He's a great skater with a great shot. He's smart as well and knows when to jump in."
Gostisbehere also had the winning goal in overtime in Philadelphia's 3-2 victory over Carolina on Nov. 23.
"It's definitely fun, for sure," said Gostisbehere, who has six goals and five assists in 15 games. "It's the guys around me. (Voracek) with the pass -- he's one of the best in the NHL for a reason."
Said Hakstol: "He made no mistake on a hell of a play by (Voracek)."
Skinner tied the game at 3 midway through the third period. He deked past Evgeny Medvedev along the right boards and then fired a wrist shot through the screen of Philadelphia defenseman Michael Del Zotto, off the left post and past goalie Michal Neuvirth.
Two hats were thrown onto the ice after Skinner's third goal, drawing loud boos from Flyers fans. Skinner, who also had three goals in Carolina's 5-1 win over Anaheim on Friday, has nine goals in his last six games.
"His compete is very good, he's on the puck, he's taking it to the net and paying a price offensively," Hurricanes coach Bill Peters said. "He's been hot here for a little while. Hopefully he can ride that as long as he can."
Neuvirth, Philadelphia's backup, made his 14th start and third straight. He finished with 29 saves while improving to 8-4-2.
The Flyers went ahead with 3:31 left in the second period on a fluke goal. Couturier sent a pass from the right side toward the front of the net and it deflected off Carolina defenseman Jaccob Slavin's skate and in.
Skinner scored his second of the night 3:37 into the second on a power play to give the Hurricanes a 2-1 lead. Brett Pesce took the initial shot from the point before Jordan Staal tipped it in the air. Skinner then deftly deflected the puck out of midair for Carolina's eighth power-play tally in the last six games.
Schenn tied it at 2 just 58 seconds later with a wrist shot from the slot that beat Eddie Lack on the glove side.
The Flyers got on the board 23 seconds into the second period when Voracek redirected Radko Gudas' shot from the point through Lack's legs. It was the second goal of the season for Voracek, who scored at least 22 in each of the past three years and tied for fourth in the NHL last season with 81 points.
Voracek, shifted from his natural right wing position to left wing in this game, scored his only other goal this season on Nov. 14 in a 3-2 overtime win at Carolina.
"I played the same way, but I had a couple of lucky bounces," Voracek said.
Game notes
Philadelphia has won all three meetings this season in overtime. The teams will complete their four-game season series on Feb. 23 at Carolina. ... The Flyers' Wayne Simmonds fought Brad Malone with 6:47 left in the second period following Malone's knee-to-knee check on Michael Raffl. In addition to an instigator penalty, Simmonds received a 10-minute misconduct.