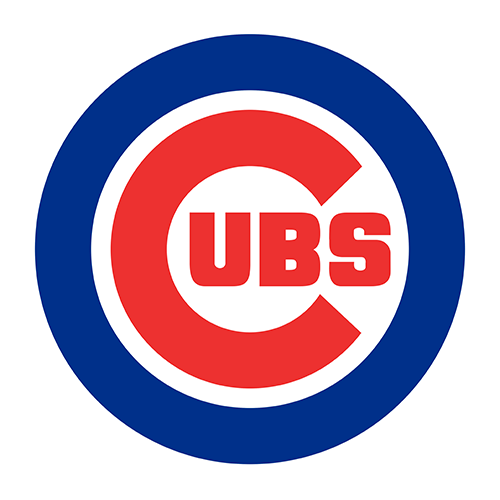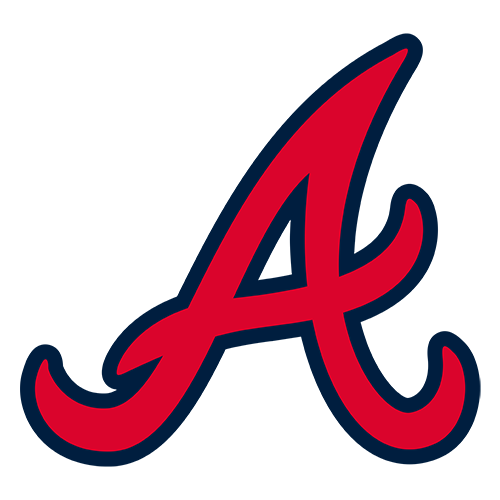 Wood does it all in Game 1 victory
ATLANTA (AP) -- Cubs win! Cubs win!
A road game in the playoffs, no less.
Game 1 breakdown

Hero


Kerry Wood. Not only was he dazzling on the mound (7 1/3 solid innings), but he also sparkled at the plate (two hits, including a crucial two-run double in the sixth inning).

Goat


Russ Ortiz. After escaping jams in the first and fourth innings, Ortiz's luck ran out in the pivotal sixth inning as he allowed four hits and four runs.

Turning Point


Wood's two-run double, which at the time gave the Cubs a 3-1 lead, proved deadly for Atlanta. The Braves did mount a threat in the bottom of the eighth -- loading the bases on two separate occasions -- but managed to score only one run.

It Figures


When a team gets three hits, it's tough to win. And, you guessed it, the Braves were the ones who had only three hits. Amazing to say the least in that Atlanta led the National League with 1,595 hits during the regular season.

On Deck


Mike Hampton gets pressed into action in Game 2 as the Braves look to get even in the series. Hampton was impressive for Atlanta in the second half as he was 9-3 with a 2.91 ERA in 15 starts. Carlos Zambrano will start for the Cubs, and is coming off a shaky finish to the regular season (0-1 with a 10.25 ERA in his last two starts).
Holy cow.
Cheered on by thousands of their well-traveled fans, Chicago won
a postseason game outside of Wrigley Field for the first time since
1945 when Kerry Wood led the Cubs past the Atlanta Braves 4-2 on
Tuesday night in the opener of their NL division series.
Wood did it all -- on the mound and at the plate. He allowed just
two hits in 7 1/3 innings to the NL's best offensive team. He drove
in the go-ahead runs with a double off 21-game winner Russ Ortiz in
the sixth.
"He wanted this badly," said Dusty Baker, in his first year as
Chicago's manager. "A good pitcher turned into a great pitcher."
Thousands of Cubs fans roared when Wood drove in two runs with a
drive to the wall in left-center, breaking a 1-all tie.
"They've been following us all year," Wood said. "It sounded
like half and half."
Offense aside, it was Wood's work on the mound that really stood
out. He completely throttled the high-scoring Braves, a team that
had six players with 20 homers and four with 100 RBI during the
regular season.
Wood struck out 11. The only major slip-up came
in the third, when Marcus Giles homered.
"To give up two hits in 7 1/3 innings to that team and also
drive in the winning run, I'd say he was pretty locked in for this
game," said Joe Borowski, who struck out the side in the ninth for
the save.
Trailing 4-1, Atlanta scored a run and knocked out Wood without
getting a hit. A questionable call at first on a potential
inning-ending double play allowed the run to score.
But Kyle Farnsworth retired Javy Lopez on a bases-loaded
grounder to short.
"You know this can happen," Braves closer John Smoltz said.
"You can look at it like the glass is half-empty or half-full.
We've won three out of four before."
Lost in the hoopla over Chicago's 95-year drought without a
World Series title was this little nugget: The Cubs had lost eight
straight postseason road games since Claude Passeau pitched a
one-hitter to beat Detroit in Game 3 of 1945 World Series.
Of course, the Cubs lost that World Series, falling to the
Tigers in seven games. They've lost 10 straight postseason series
since winning their last World Series title in 1908.
The Cubs will go to Game 2 on Wednesday night with a chance to
take command of the best-of-five series. At worst, they'll head to
Chicago with a split at Turner Field and the next two games before
their adoring Wrigley rowdies.
Kline takes shot at Prior

ST. LOUIS -- The regular season may be over, but the war of

words between the Chicago Cubs and St. Louis Cardinals continues.

St. Louis reliever Steve Kline says he hopes Cubs right-hander

Mark Prior "takes a line drive to the forehead and we

never have to see him again."

The comments appeared yesterday on KSDK-TV in St. Louis.

Calls to Kline's home telephone went unanswered Tuesday.

Prior is scheduled to start Wednesday in Game Three of the Cubs'

first-round playoff series against the Atlanta Braves.

The Cardinals failed to make the postseason.

The teams' rivalry heated up this season. Earlier this month,

Prior told Sporting News Radio before a series between the

Cardinals and the Astros that he hoped Houston "beats

their brains in."


-- The Associated Press

Actually, the Cubs must feel like they're already at home. All
those Chicago fans contributed to an overflow crowd of 52,043 at
Turner Field, which had its first postseason sellout in three
years.
While Atlanta's tomahawk choppers did their best to drown out
the Chicago contingent, they didn't stand a chance when Wood became
the first Cubs pitcher to drive in the game-winning run in a
postseason game since Orval Overall in the 1907 World Series.
"I knew if they traveled from Chicago to Puerto Rico, they
would go from Chicago to Atlanta," Baker said.
Ortiz escaped all sorts of trouble through the first five
innings -- the most serious jam coming in the fourth when the Cubs
loaded the bases with no outs. Alex Gonzalez took a called third
strike, Paul Bako went down swinging and Wood whiffed to end the
threat.
The Cubs started the sixth in identical fashion, loading the
bases with no outs on consecutive singles by Moises Alou, Aramis
Ramirez and Eric Karros. Hoping to change the dynamics, Baker sent
up Randall Simon as a pinch-hitter for Gonzalez, but he struck out
swinging.
Ortiz had a chance to get out of the jam when Bako hit a slow
grounder to the right of first baseman Robert Fick. But the
converted outfielder couldn't make the scoop, though second baseman
Giles scooped up the ball and got Bako at first.
Alou scored the tying run, breaking Ortiz's 19-inning scoreless
streak dating to the regular season. Two pitches later, Ortiz was
knocked out by Wood.
"The 3-6-1 double play is always a tough one to turn," Ortiz
said. "But they got just one run out of it, with the pitcher
coming up. So I thought we were still all right. But I threw a ball
right over the plate, and he took advantage of it."
Ray King came on to face Kenny Lofton, who blooped an RBI single
to short-center to make it 4-1. King stood on the mound in
disbelief, hands on his hips.
It was a fitting picture for the Braves, winners of 12 straight
division titles but haunted by the chances that got away. Since
beginning its unprecedented run in 1991, Atlanta has just one World
Series title.
Last year, Ortiz beat the Braves twice to lead Baker's San
Francisco Giants to an opening-round playoff victory. Acquired
during the offseason, the right-hander had his best year -- but no
immediate impact on Atlanta's postseason fortunes.
Ortiz followed his usual routine. He fell behind hitters, gave
up eight hits and walked three, and kept finding ways to get out of
trouble.
Until the sixth, that is.
It was too much to overcome against Wood, who came into the
postseason with a streak of 17 consecutive scoreless innings.
"He was really awesome tonight," Bako said. "I think the key
to him tonight was he was throwing his fastball in and out on both
sides of the plate."Game notes
Giles tumbled over first trying to beat out a grounder in
the sixth, causing what the team described as "bumps and
bruises." He was replaced by Jesse Garcia and will be re-evaluated
Wednesday. ... Jaret Wright, who started for Cleveland as a rookie
in Game 7 of the 1997 World Series, pitched a scoreless inning for
the Braves. ... Passeau died exactly a month ago in Mississippi at
age 94.
Center Parc Stadium
8:00 PM, September 30, 2003
Attendance: 52,043
Capacity: 49,743
Umpires:
Home Plate Umpire - Bruce Froemming
First Base Umpire - Hunter Wendelstedt
Second Base Umpire - Dale Scott
Third Base Umpire - Gary Cederstrom
2022 National League Central Standings
2022 National League East Standings