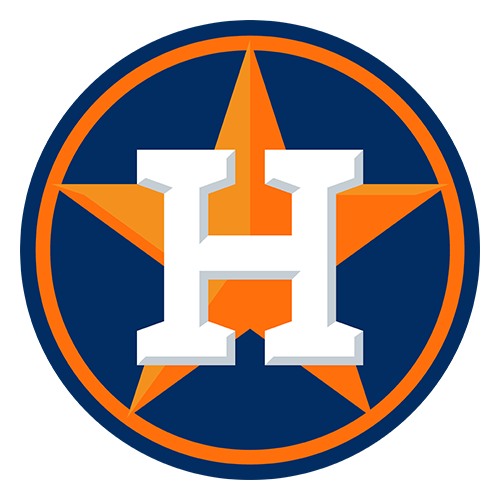 Pujols' two-out, ninth-inning blast saves Cards
HOUSTON (AP) -- They were perched atop the dugout steps, ready to
race onto the field for a wild celebration.
Game 5 Breakdown
Unsung Hero

David Eckstein. With two outs in the bottom of the ninth, the never-say-die shortstop refused to give in to Astros closer Brad Lidge. His single to left kept the Cardinals' hopes alive. Two batters later, Albert Pujols took care of the rest. Eckstein finished with two hits and two runs scored.
Goat

Lidge. One out away from sending his team to its first-ever World Series, the Astros' closer gave up a hit to Eckstein, a walk to Jim Edmonds and then served up a hanging slider to Pujols, who crushed both the ball and Houston's hopes of an early victory celebration.
Turning Point

Is there any doubt? With one mighty swing, Pujols' three-run bomb off Lidge reversed what appeared to be a Series-clinching victory for the Astros.
Important Stat

2 -- it was the second time all season the Astros had taken a lead into the ninth inning and lost the game.
On Deck

Game 6 in St. Louis on Wednesday. It will be a rematch of the Game 2 starters -- the Astros' Roy Oswalt against the Cardinals' Mark Mulder. Oswalt was on the winning end of the last encounter, pitching seven innings of five-hit ball in a 4-1 victory. Despite the loss Mulder was nearly as good, allowing two runs in seven innings.
Only one out to go for the Houston Astros to reach their first
World Series. Only one problem -- it was Albert Pujols.
And with one mighty swing, Pujols saved St. Louis by hitting a
stunning three-run homer off Brad Lidge in the ninth inning as the
Cardinals rallied for a 5-4 victory Monday night in Game 5 of the
NL Championship Series.
"I just couldn't believe I did it," Pujols said. "Couldn't be
better than this."
Pujols' shot over the train tracks high above the left-field
wall sent the series back to St. Louis for Game 6 on Wednesday
night, with Mark Mulder set to face Houston's Roy Oswalt. The
Cardinals also staved off the wrecking ball at Busch Stadium,
scheduled for demolition as soon as their season is over.
One strike from ecstasy before David Eckstein's ninth-inning
single, the Astros dropped to an agonizing 0-5 with a chance to
clinch the NLCS.
One moment, Minute Maid Park was buzzing. The next, it was
silent.
"It was devastating. We thought we were going to the World
Series. We were there," Lance Berkman said. "Obviously, it was a
high to a low, and it wasn't much fun."
After winning pitcher Jason Isringhausen closed it with two
innings of scoreless relief, shocked fans filed quietly out of the
ballpark.
They came to see something they had never seen before, their
hometown heroes advancing to the World Series. Instead, they saw
another kind of history.
It was only the second time in postseason history that a team
facing elimination and trailing in the ninth inning hit a go-ahead
home run, according to the Elias Sports Bureau. The other was Dave
Henderson's homer for Boston off the Angels' Donnie Moore in Game 5
of the 1986 ALCS.
Berkman's three-run homer in the seventh off Chris Carpenter
gave Houston a 4-2 lead, sending the crowd into a deafening roar,
and the Astros appeared ready to wrap up this NLCS rematch.
They put their fate in Lidge's normally sure hands. But, trying
for his fourth straight save in the series, he couldn't come
through.
"This is a bump in the road, but there's no way this is going
to get anybody down," Lidge said. "This will sting a lot tonight,
but when I wake up tomorrow I'll be ready to go"
One Out From A Title,
Nothing To Show For It
The Astros were one out (actually, one strike) away from winning the National League pennant. While they have Game 6 and possibly Game 7 to win a trip to the World Series, the following teams were also one out away from winning an LCS or World Series and couldn't finish it off ...

1992 Pirates: Led Braves 2-0 entering bottom of ninth of Game 7 of NLCS. Francisco Cabrera's two-out, two-run single off Stan Belinda wins it.

1986 Red Sox: Led Mets 5-3 in 10th inning of Game 6 of World Series. Mets score three after two outs and nobody on and then win Game 7.

1986 Angels: Led Red Sox 5-2 entering top of ninth of Game 5 ALCS, but Dave Henderson's two-out HR off Donnie Moore capped four-run rally. Red Sox win series in 7.

Still more close calls: Teams that led in the ninth inning (or later), ready to close it out, but lost it before one out to go ...

1912 Giants: Led Red Sox 2-1 in bottom of 10th of Game 8 of World Series (there was a tie game), but Red Sox scored twice .

1972 Pirates: Led Reds 3-2 in bottom of ninth of Game 5 of NLCS but Johnny Bench homered to start a two-run rally.

1977 Royals: Led Yankees 3-2 in top of ninth of Game 5 of ALCS but three relievers allowed three runs.
1997 Indians: Entered bottom of ninth of Game 7 of World Series with 2-1 lead over Marlins. Craig Counsell's sac fly off Jose Mesa tied it and Marlins won in 11.

2001 Yankees: Led D-Backs 2-1 in bottom of ninth of World Series Game 7, but Arizona scored twice off Mariano Rivera with one out.

2004 Yankees: Led ALCS Game 4 over Red Sox 4-3, but Boston tied it with no outs off Rivera, win in 12 -- and take next three games.

After Lidge retired his first two batters in the ninth, the
pesky Eckstein grounded a single to left on a 1-2 pitch. Jim
Edmonds worked out a walk and Pujols, who had failed to deliver
with runners on all night, drove an 0-1 pitch over the limestone
facade.
Astros starter Andy Pettitte, in the dugout and ready to
celebrate with his teammates, mouthed the words "Oh, my" as the
ball left the park. Pujols tossed his bat and took a moment to
watch it sail while Lidge sank into a crouch on the mound.
When Pujols got back to the dugout, manager Tony La Russa
grabbed him for a huge hug.
"He just told me, 'The Great Pujols,'" the slugger said.
"They're going to be ready in St. Louis. We just need to win two
before we lose one."
It was a crushing loss for the Astros and their "Killer B's."
Craig Biggio and Jeff Bagwell are still trying to reach the World
Series for the first time after 15 years as teammates.
"It's terrible. You're high as a kite one minute," manager
Phil Garner said. "We were feeling pretty good, but you have to
play every out."
With a chance to reach the World Series for the first time in
their 44-season history, the wild-card Astros drew a revved-up
crowd that was ready to party. Some wore those bright, old rainbow
jerseys, and even owner Drayton McLane was jumping out of his box
seat now and then.
When the Astros went ahead late, a nice touch of symmetry seemed
to be in store: Exactly 45 years ago Monday, Houston was awarded an
expansion franchise at an NL meeting in Chicago.
That's where the winner of this series will go -- to face the
White Sox -- but it's not over yet, thanks to Pujols.
"It's the biggest hit I've ever seen," Carpenter said.
Biggio's broken-bat RBI single with two outs gave Houston a lead
in the second.
Drawing on all his postseason experience, Pettitte pitched out
of trouble in the first two innings -- but couldn't escape in the
third.
Eckstein singled, stole second and moved to third on Edmonds'
single. After Pujols and Reggie Sanders struck out, the left-hander
walked Larry Walker, loading the bases.
Mark Grudzielanek, batting .138 in the postseason when he
stepped to the plate, looped a soft single to right, driving in two
runs for a 2-1 lead.
Peering over his glove in familiar fashion, Pettitte gave up two
runs and seven hits in 6 1/3 innings. He was tagged for five runs
in a Game 1 loss, when he pitched with a swollen right knee after
getting struck with a sharply hit ball while running the bases
during batting practice.
Game notes
Edmonds' seventh-inning popup hit the roof and was a foul
ball by rule even though it was caught in fair territory by SS Adam
Everett. ... In a nod to hockey tradition, Pettitte sported a
playoff beard, just as many of his teammates have lately. ... The
only pitcher to save four games in an LCS was Oakland's Dennis
Eckersley against Boston in 1988.
Minute Maid Park
8:00 PM, October 17, 2005
Attendance: 43,470
Capacity: 42,060
Umpires:
Home Plate Umpire - Larry Poncino
First Base Umpire - Gerry Davis
Second Base Umpire - Tim Mcclelland
Third Base Umpire - Greg Gibson
2022 National League Central Standings