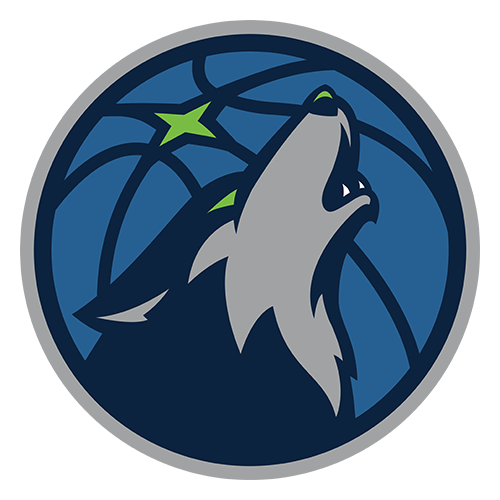 | | 1 | 2 | 3 | 4 | T |
| --- | --- | --- | --- | --- | --- |
| MIN | 25 | 21 | 27 | 28 | 101 |
| WSH | 29 | 31 | 31 | 23 | 114 |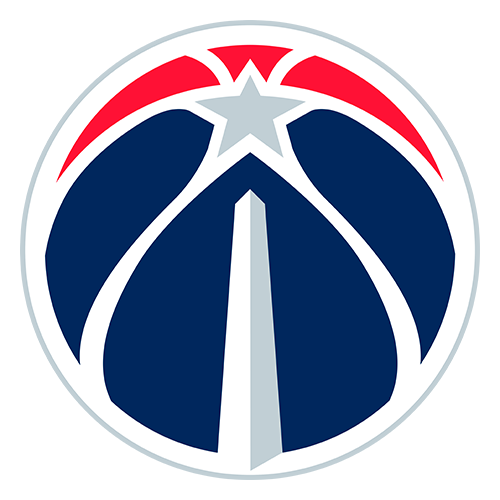 Wizards beat Timberwolves in John Wall's first start
WASHINGTON -- At the midpoint of their season, and with John Wall back in the starting lineup, the Washington Wizards finally lifted themselves off the bottom of the NBA.
Wall had 14 points and five assists in his first start of the season, and Washington finally hit double digits in wins Friday night with a 114-101 victory over the Minnesota Timberwolves.
The Wizards have won four straight at home and no longer have the league's worst record, their 10-31 record a half-game better than the Charlotte Bobcats' 10-32.
"You're not going to hear any good thing about your team or organization if you're not winning games, and that's all we're trying to do -- is just win," Wall said. "You don't want to end up as the last team."
Wall, who came off the bench for the first seven games after his return from a knee injury, had assists on the Wizards' first two baskets in a game in which Washington never trailed. He wowed the crowd with a nice spin move for a layup late in the first half and went 6 for 10 from the field in 21 minutes, his playing time still limited after missing 33 games with a stress injury to his left knee cap.
"I think I'm still trying to get in basketball shape," Wall said. "And it's still tough, but I think I'm getting closer and closer."
The Wizards are 5-3 since Wall's return after going 5-28 without him. He's one of several Wizards players who missed chunks of games in the first months of the season because of injuries, giving coach Randy Wittman an appreciation for a record that still doesn't look very good.
"If you had told me we'd play half of them without our top players, I might say 'Give me 10-31," the coach said.
Jordan Crawford added 19 points, and Bradley Beal had 16 points and a career-high four blocks for the Wizards, who shot a season-high 58 percent. Beal had the best sequence for anyone not named Wall: The rookie chased down Luke Ridnour to block a fast-break layup, crashed into the front row, got up and hit a jumper at the other end to make the score 70-51 in the third.
The Timberwolves, meanwhile, are starting to look like the early-season Wizards, with too many injuries, ugly losses and even a star player recovering from a knee injury. Minnesota has lost six straight on the road and eight of nine overall.
Ricky Rubio had four points on 1-for-8 shooting, six assists, five rebounds and five turnovers, another trying day in a difficult week that included an apology to acting coach Terry Porter for getting upset over playing time in the team's loss to the Brooklyn Nets on Wednesday.
With head coach Rick Adelman away tending to his sick wife, Porter and Rubio met Thursday to clear the air.
"I don't think it ever was really an issue," Porter said. "He was frustrated like any player would be who wants to be playing the fourth quarter."
Rubio had been on a strict limit of 28 minutes per game since returning last month from reconstructive left knee surgery, but he played 31 minutes Friday night because the game went for a while without a whistle in the fourth quarter.
"I'm still missing the power of my legs," Rubio said. "But I feel good, but it's hard to find my rhythm during the season."
Derrick Williams had 18 points and 11 rebounds, and Andrei Kirilenko scored 17 points for the Timberwolves, who are missing Kevin Love, Brandon Roy, Malcolm Lee, Chase Budinger, Nikola Pekovic and Alexey Shved.
The Wizards know the feeling.
"We need to build up like a good team," Washington forward Nene said. "And to be good we need to lose, we need to learn."
"So we did it," he added with a laugh.
Game notes
Washington's 60 first-half points tied a season-high. ... The Wizards used their 15th starting lineup of the season. ... Wolves C Greg Stiemsma committed two fouls in 9 seconds in the first quarter, and then picked up another quick one in the second quarter. He played only 18 minutes -- but he finished with a career-high six assists.