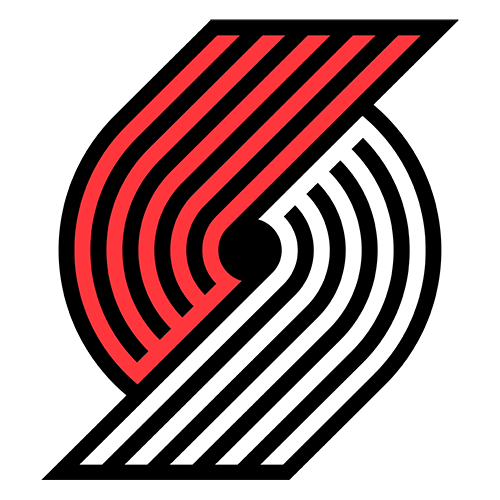 | | 1 | 2 | 3 | 4 | T |
| --- | --- | --- | --- | --- | --- |
| POR | 27 | 30 | 33 | 46 | 136 |
| SA | 29 | 28 | 25 | 24 | 106 |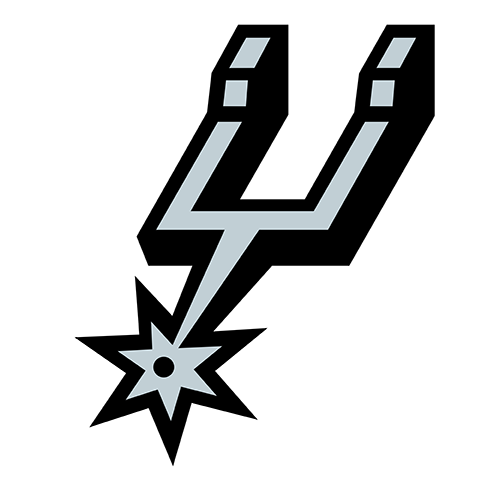 Blazers score 136, hand Spurs second-worst home loss ever
SAN ANTONIO -- The Portland Trail Blazers handed the San Antonio Spurs their worst loss in the Tim Duncan era, winning by such a large margin that it stunned them almost as much as the Western Conference's top team.
Damian Lillard had 35 points and nine assists, and Portland routed San Antonio 136-106 on Friday night to set a record for the most points by an opponent at the AT&T Center and hand the Spurs their second-worst home loss ever.
"To come in here and win is hard enough," Trail Blazers coach Terry Stotts said. "To do it in that fashion is pretty remarkable."
LaMarcus Aldridge added 26 points and J.J. Hickson had 23 points and 11 rebounds for Portland. Eric Maynor added 20 points off the bench and Wesley Matthews had 15 points.
Duncan had 18 points to lead the Spurs, who were playing their third straight game without Tony Parker. The Spurs' All-Star point guard is expected to miss four weeks with a Grade 2 left ankle sprain.
"Of course," Lillard said when asked if it would have been different with Parker in the lineup. "He's one of their best players. It would have been a completely different game. I might be more tired from chasing him around. But that doesn't really matter, 'cause he didn't play."
Perhaps it may not have been too different.
Lillard had 29 points, seven rebounds and six assists in Portland's 98-90 win over Parker and the Spurs on Dec. 13, and he followed it with a similar performance Friday.
Lillard was 12 for 20 from the field and 3 for 4 on 3s while handing out six assists with no turnovers in 40 minutes.
"He was pretty special," Spurs coach Gregg Popovich said. "He just bid his time in the first half. Aldridge was playing so well (in the first half). In the second half, Lillard just took over and we just couldn't stop him."
The inability to stop Lillard led to the second worst home loss in San Antonio's history, trailing only the 33-point defeat to the Toronto Raptors on Feb. 19, 1997, at the Alamodome in Popovich's first season as head coach. The Spurs lost David Robinson to injury earlier that season, but would be awarded the top overall pick that offseason and selected Duncan.
Duncan was on hand for this loss however, and not even an energized performance by the All-Star forward could slow the Trail Blazers.
"It was a combination of us playing bad and them playing well," Duncan said. "Obviously, we'll try and learn from it. There will be a bunch of film session involved with this one."
What they will see is Portland continually beating to the basket and getting shots off before defenders could close. San Antonio had difficulty keeping pace with Portland's athleticism in losing for only the fourth time in 29 home games this season.
The Trail Blazers were 13 for 21 on 3-pointers and also shot 61 percent overall from the field to upend the Spurs, who entered the game with the league's best record but dropped behind Miami (46-14), which beat Philadelphia 102-93 on Friday night.
"They had a great night shooting," Popovich said. "That's a bad combination if they're doing that and we're playing poor defense. I can't remember a night where we played that poorly and, at the same time, the other team shot the heck out of it. That's going to make it tough."
Hickson and Aldridge dominated early, combining for 33 points and seven rebounds in the first half. Lillard scored 25 points in the second half as Portland outscored San Antonio 46-24 in the final quarter.
"J.J. (Hickson) and L.A. (Aldridge) carried us in the first half," Stotts said. "Damien had a solid game. When we went small and spaced the floor it gave him a lot of opportunities."
San Antonio closed within 107-95 on a 6-0 run, but Lillard ended the streak with a 3 that led Maynor to shout "Man down!" as he waited to enter the game. Lillard's 3 sparked a 14-4 run that included three 3s and three free throws by Portland's rookie point guard after he was fouled attempting a 3.
Lillard was 2 for 2 on 3s in the fourth and 4 for 6 from the field overall.
"It's like a confidence," Lillard said. "You feel like everything is fine. When I was scoring and making plays, I felt like we were going to be fine. If we needed a bucket, I was going to be able to get a bucket. If we needed a play to be made, I was going to be able to do it."
Hickson scored 19 points in the first half, going 8 for 11 on a mix jumpers and layups against several Spurs defenders.
Manu Ginobili and Kawhi Leonard added 16 apiece for San Antonio and Cory Joseph had 13 and Danny Green 10. San Antonio shot 52 percent from the field, but were only 6 for 19 from 3s.
Leonard and Joseph got the Spurs off to a speedy start, scoring nine and six points respectively in the opening quarter. Duncan had 12 points and five rebounds in the first half as the Spurs tied the game at 57-all at the half.
Duncan's points included stripping Aldridge of a defensive rebound, beating two players to the loose ball and driving to the basket for a one-handed dunk that gave the Spurs a 29-27 lead with 6.0 seconds left in the first quarter.
Game notes
Portland C Meyers Leonard left the game early in the second quarter when he injured his right ankle after stepping on Duncan's foot. His status is unknown. Trail Blazers W Sasha Pavlovic (quadriceps) and G Elliot Williams both missed the game with injuries. ... San Antonio is 11-23 this season when trailing after the third quarter. ... With his 26 points, Aldridge became the only player in the league with 1,200 points and 500 rebounds this season. ... San Antonio celebrated military appreciation night, honoring all those who have served in the United States Armed Forces with video tributes. Popovich gave the introductory tribute, followed by similar messages from Green and Stephen Jackson. Members of the Wounded Warriors sat at courtside.
Regular Season Series
POR Wins 2-1
AT&T Center
Attendance: 18,581
Capacity: 18,354
Referees:
Scott Foster
John Goble
Kevin Scott
2022-23 Northwest Standings
2022-23 Southwest Standings