EASTERN CONFERENCE 1ST ROUND - GAME 3
ATL Wins series 4-2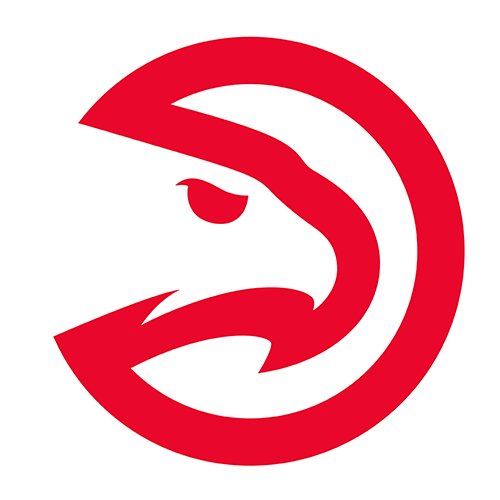 | | 1 | 2 | 3 | 4 | T |
| --- | --- | --- | --- | --- | --- |
| ATL | 20 | 25 | 33 | 25 | 103 |
| BOS | 37 | 20 | 22 | 32 | 111 |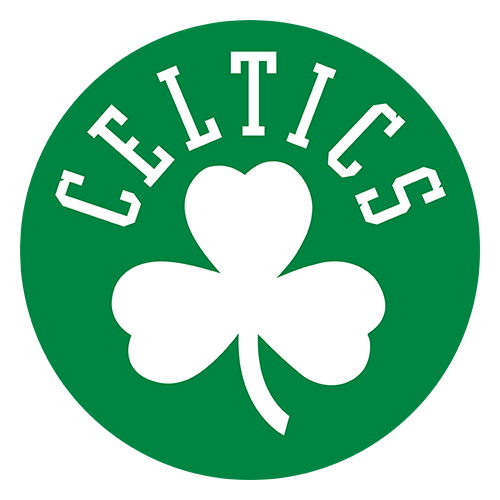 Isaiah Thomas scores 42 as Celtics close to 2-1 in series vs. Hawks
BOSTON -- On the heels of slow starts and lackluster offensive efforts in their first two playoff games, the Celtics knew they would need to play like a desperate bunch in their Game 3 matchup with the Hawks.
Boston did, and Isaiah Thomas delivered a career-high 42 points in a 111-103 victory over Atlanta on Friday night that closed the gap to 2-1 in the Eastern Conference first-round series.
"I was just in attack mode," Thomas said. "I was just trying to do what I could to win the game."
Thomas joined a short list of Celtics to score 40 points in a playoff game: Ray Allen, Larry Bird, John Havlicek, Sam Jones, Reggie Lewis, Paul Pierce, Rajon Rondo and Jo Jo White.
"I was just trying to follow in the footsteps of all the Celtics greats. That starts by winning ... and then winning championships," Thomas said.
Evan Turner, inserted into the starting lineup, had 17 points and seven assists. Amir Johnson added 15 points and seven rebounds.
Playing by far its best first half of the series, Boston led by as many as 20 points before seeing that mostly erased by a 12-0 run by the Hawks in the third quarter.
The Celtics then survived a frenetic fourth quarter that featured three ties and a pair of lead changes, finally getting separation with five straight points for a 104-98 lead.
Jeff Teague had 23 points for Atlanta. Kent Bazemore and Dennis Schroder each finished with 20.
Game 4 is Sunday in Boston.
In an effort to find some energy following lethargic opening quarters in both Games 1 and 2, Celtics coach Brad Stevens tweaked his lineup Friday.
He started Turner in place of Marcus Smart, and Jonas Jerebko got the nod over Jared Sullinger.
It meant the Celtics were a much smaller team, but it also translated into a group that was a lot quicker and active in transition.
That showed early, with the first points of the game coming via Jerebko on a tip-dunk off Thomas' missed layup. Boston used the jolt to build its double-digit first-half lead.
"They hit a bunch of shots early, shots they hadn't hit in the first two games, and caught us on our heels a little bit," Hawks guard Kyle Korver said.
The Hawks whittled away at it with a balanced attack but shot just 12 percent from the 3-point line in the opening 24 minutes.
Along with the quickened offensive pace, tempers were heightened.
Most notably, Thomas and Schroder were issued double technical fouls following a brief face-to-face moment. Thomas had to be restrained by Sullinger.
Sullinger was called for a flagrant foul on Schroder later in the period. That was almost immediately followed by a flagrant foul on the other end by Paul Millsap on Sullinger.
Then, early in the fourth quarter, Schroder was issued a flagrant for a foul on Thomas.
Atlanta coach Mike Budenholzer said that although Thomas has clearly woken up the Celtics' offense, the Hawks will adjust.
"He had a heck of a night," Budenholzer said. "Can we do better? Yes."
WORTH A REVIEW
What seems to have precipitated the dustup between Thomas and Schroder was an incident underneath the basket in the first quarter. Thomas can be seen in replays catching Schroder on the side of the head with his forearm as the Hawks guard ran by.
Budenholzer said he expects the league will review the incident, but Thomas said he wasn't concerned, adding it was unintentional.
"I'm not, because I didn't mean to hit him in the head," Thomas said. "He got mad, he was talking. But it's playoff basketball; that's what it's about. I'm not gonna back down from anybody. And he knows that."
Korver said he is expecting action after a pre-playoff league memo about not throwing punches.
"I guess we'll see what happens," he said.
A LITTLE INSPIRATION
Part of the inspiration for Thomas' big night came prior to the game via a pair of text messages from Pistons great Isiah Thomas and soon-to-be Hall of Famer Allen Iverson.
"Allen Iverson just said, 'Keep fighting. They did what they were supposed to do in Atlanta, now it's time for you guys to take advantage of being at home,'" Thomas recalled. "Then Isiah Thomas, just gave me a few tips I can't tell you guys about. He told me what he has seen and he helped me out a lot."
TIP-INS
Hawks: Schroder had his highest-scoring playoff game. ... Atlanta was just 2-for-17 from the 3-point line in the first half.
Celtics: Boston's 57 points in the first half total eclipsed their first-half totals for both Game 1 (34) and Game 2 (28).
TD Garden
8:00 PM, April 22, 2016
Coverage: ESPN2
Attendance: 18,624
Capacity: 19,156
Referees:
Zach Zarba
Eric Lewis
Marc Davis
2022-23 Southeast Standings
2022-23 Atlantic Standings