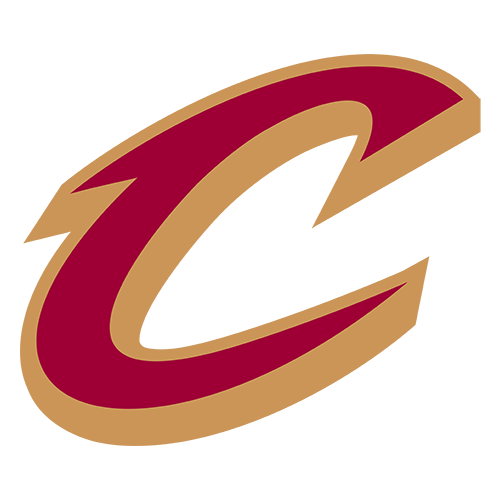 | | 1 | 2 | 3 | 4 | T |
| --- | --- | --- | --- | --- | --- |
| CLE | 19 | 27 | 20 | 33 | 99 |
| TOR | 25 | 25 | 25 | 23 | 98 |

Kyrie Irving's 3-pointer with 0.7 seconds left lifts Cavs to win
TORONTO -- This has been one fun stretch for Kyrie Irving.
The second-year star made a 3-pointer with 0.7 seconds left on Saturday night, giving the Cleveland Cavaliers a 99-98 victory over the Toronto Raptors.
The clutch shot capped off a memorable week that also included his first All-Star selection, a 40-point performance against Boston, and a 35-point effort in a win over Milwaukee.
"He's just playing at an unbelievably high level right now," Cavaliers coach Byron Scott said.
No kidding.
With time running down, Irving calmly drained a pull-up jumper from well behind the top of the arc, sending the Cavaliers to their season-high third straight win.
"I wanted to get a win," Irving said. "It was personal for me. In a year and a half of being in the NBA, I hadn't gotten a win against Toronto. To hit a game-winner and beat them on their home court feels good."
Irving said he didn't realize how far behind the line he was when he launched his decisive shot. The long-range attempt seemed to catch defender Alan Anderson by surprise as well.
"I think (Irving) caught Alan off guard a little bit because he was so far out and hit a tough shot," Raptors coach Dwane Casey said.
Irving finished with 32 points and Marreese Speights had 17 for the Cavs. Tristan Thompson scored 14 and Wayne Ellington had 12.
Speights, who was traded to Cleveland on Tuesday, said seeing Irving up close has given him a new appreciation for the guard who was the top pick in the 2011 draft.
"I respected him before I got here but now I see how his game really is I respect him a lot," Speights said. "He's a great player."
Toronto had five players score in double figures. Amir Johnson had 18 points and 12 rebounds, Anderson scored 17 and Ed Davis finished with 16.
"Kyrie threw up a bomb and made a heck of a shot," Johnson said.
Anderson's layup to begin the fourth gave the Raptors an 11-point cushion but Ellington hit two 3-pointers as Cleveland answered with a 12-2 run, closing to 79-78 with 9:21 left.
"They went on a heck of a run that broke our back," Casey said.
The Cavaliers took their first lead since the first quarter on a layup by Thompson, but Terrence Ross restored Toronto's lead with a 3 less than a minute later.
Ellington's third 3-pointer of the fourth put the Cavaliers in front again, making it 88-87 with 4:44 left. Irving followed with a pair of free throws and then a driving layup for Cleveland's biggest lead of the game, but another 3 by Ross cut it to 92-90 with 3:19 remaining.
Toronto tied it with 2:12 left when Jose Calderon stole the ball from Irving and fed a streaking Ross for a layup. The Raptors reclaimed the lead on a driving dunk by Johnson with 1:16 to play.
Irving tied it again with a layup but Calderon promptly answered with a layup at the other end, putting the Raptors up 98-96 with 12 seconds to go.
The Cavaliers then called timeout, and Scott urged Irving to go for it.
"I said, `Me personally, I would go for the win," Scott said. "Don't leave much time up there, just go for the win.' He said `That's what I'm going do, sounds good.' Just great coaching, that's all that is."
"That's big time to say `I'm going to do it,' and then go out there and do it like he did," Scott said. "I wasn't surprised. I was maybe giddy more than anything."
Irving's big 3 put him over 30 points for the third straight game.
"He's been everything that I've asked him to be, which is aggressive from start to finish," Scott said. "That's what we need from him."
DeRozan, whose buzzer-beating jump shot gave Toronto a 97-95 victory at Orlando on Thursday, got off to a strong start, making six of his first seven field-goal attempts and scoring 12 points to help the Raptors to a 25-19 lead after one. But DeRozan had just three points the rest of the way.
Irving scored eight points in the second and Speights added seven as Cleveland closed the gap, but an eight-point effort by Davis gave Toronto a 50-46 lead at the half.
Game notes
Cleveland's Daniel Gibson left at half with a sore right big toe and did not return. ... Toronto's Landry Fields started despite suffering from flu-like symptoms. ... Cavaliers rookie Tyler Zeller had 12 rebounds, two shy of his career high. ... Cleveland F Luke Walton did not play because of soreness in his left foot and ankle. ... The Raptors wore camouflage uniforms to mark Canadian Forces Appreciation Night. More than 500 Canadian Forces members and their families attended the game.