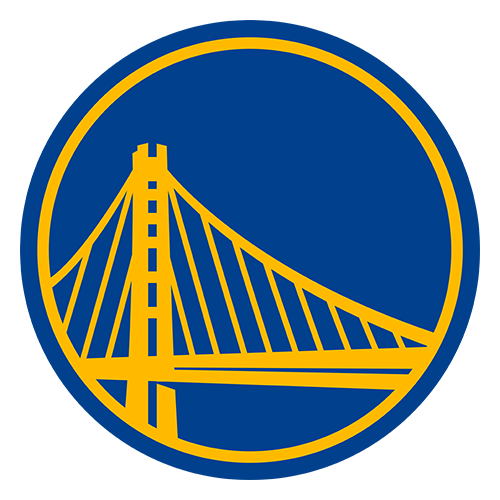 | | 1 | 2 | 3 | 4 | T |
| --- | --- | --- | --- | --- | --- |
| GS | 25 | 27 | 32 | 30 | 114 |
| TOR | 28 | 24 | 30 | 20 | 102 |

Stephen Curry tweaks ankle as Warriors edge Raptors
TORONTO -- This was the lineup the Golden State Warriors have been waiting for. All they need now is to keep everyone healthy.
David Lee had 21 points and 12 rebounds, Stephen Curry scored 17 points before leaving with an injury, and the Warriors beat the Toronto Raptors 114-102 on Monday night.
Andrew Bogut returned from a 38-game absence to score 12 points as the Warriors earned their first victory in four games against Eastern Conference opponents this month.
"He was great," Warriors coach Mark Jackson said of Bogut. "You can tell we're a different basketball team with him on the floor. He's a weapon on the offensive end with his ability to pass, his ability to defend, rebound, block shots and also make plays. It's great to have him."
Jackson said Bogut "completes us as a team."
To Lee, Bogut's biggest contribution was anchoring the defense.
"I felt like I became a better defender tonight because he's constantly talking to me and constantly rotating to get my back," Lee said.
Bogut hadn't played since Nov. 7 due to soreness in his surgically repaired left ankle. He finished with eight rebounds and four blocks in 23 minutes.
"It's been a long season for me so far, a frustrating season both mentally and physically," he said. "Just to be out there running up and down the court again, and especially getting a win, was very satisfying."
The top pick in the 2005 draft, Bogut said he had an "explosiveness" that was lacking in his brief four-game spell earlier this season. He had two dunks, including a running, soaring slam in the second quarter off a pass from Curry.
"That kind of showed my ankle was feeling pretty good," Bogut said.
Curry called Bogut's return "a huge bonus."
"He showed tonight how he can clog the paint, protect the rim and even make plays on the offensive end," Curry said.
Less of a bonus was Curry limping off the court in the third quarter after twisting his injured right ankle. Jackson sent assistant coach Pete Myers to watch Curry run in the hallway and debated sending him back out. But with time winding down and the Warriors in control, Jackson wasn't taking any risks.
"He wanted to get back in the game but I've got more interest in his future and our future," Jackson said.
Klay Thompson scored 19 points while Carl Landry had six of his 12 points in the fourth as the Warriors broke it open.
Harrison Barnes and Jarrett Jack each scored 14 for Golden State, which wraps up a four-game road trip at Cleveland on Tuesday. Bogut will likely sit out the second game of the back-to-back, but is expected to play again when the Warriors host Dallas on Thursday.
Curry's status for the game against the Cavaliers was unknown.
"As long as I'm not putting myself in jeopardy to go play, I'm trying to get back out there," he said.
Aaron Gray had a career-high 22 points and 10 rebounds, DeMar DeRozan scored 21 points and Ed Davis had 12 for the Raptors, who have lost seven of nine. Alan Anderson, Jose Calderon and Terrence Ross each scored 11 for Toronto.
Up by two points to begin the fourth, the Warriors pulled away with a 12-3 run as Toronto missed 10 of its first 11 field goal attempts of the quarter.
"I see fatigue, I see mental and physical fatigue," Raptors coach Dwane Casey said. "I thought we had it going right until the fourth quarter."
Gray, back in the Raptors' starting lineup to defend Bogut, scored a season-high 10 points in the first as the Raptors led 28-25 after one.
Anderson came off the bench to score 11 points for Toronto in the second but Thompson had nine for the Warriors, including a tying 3-pointer with 1:54 left in the half. Another jumper by Thompson briefly gave Golden State the lead, but two free throws by DeRozan made it 52-all at the half.
Golden State led 71-61 with 6:18 left in the third but back-to-back 3s by Calderon sparked a 16-4 run to put Toronto up two less than four minutes later. The Warriors reclaimed the lead thanks to consecutive baskets by Jack, and took a narrow 84-82 edge into the fourth.
Game notes
Lee has an NBA-high 18 games with at least 20 points and 10 rebounds. ... All five Golden State starters reached double figures in scoring, the first time that's happened this season. ... The Warriors finished with 62 points in the paint, a season high. ... Curry came in averaging 30.3 points in four career games against the Raptors, his highest average against any opponent. ... Gray's previous high was 19, set with Chicago against Toronto on Apr. 16, 2008. ... Raptors G Kyle Lowry (back spasms) did not dress. ... Toronto F Landry Fields left at halftime suffering from flulike symptoms.