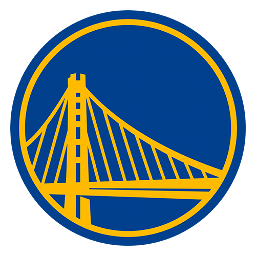 | | 1 | 2 | 3 | 4 | T |
| --- | --- | --- | --- | --- | --- |
| GS | 18 | 37 | 26 | 24 | 105 |
| NY | 27 | 31 | 26 | 25 | 109 |
Stephen Curry's 54 points not enough as Warriors fall to Knicks
NEW YORK -- Stephen Curry rose for another jumper, and by then even the Knicks probably figured it would go in.
Curry had hardly missed in a scintillating second half of the NBA's most electric performance this season, the crowd cheering even before the ball left his hands.
This time, Raymond Felton jumped with him, making the play New York needed to finally withstand Curry.
Felton's blocked shot led to J.R. Smith's tiebreaking basket with 1:10 left, and the Knicks overcame Curry's NBA season-high 54 points to beat the Golden State Warriors 109-105 on Wednesday night.
Curry was 18 of 28 from the field, finishing one 3-pointer shy of the NBA record with 11 in 13 attempts, in a performance that had the crowd hanging on his every shot. But the Knicks and Felton finally stopped him with 1:28 to play and the score tied at 105.
"My main thing is to keep playing. Like I said, once a guy gets it going like that, there's nothing I can really do. I've still got to stay in my mindset, still play my game, and I was still able to come up with some big plays at the end," Felton said. "We all came up with some big plays to get that win."
Carmelo Anthony followed Smith's basket with another one and the Knicks hung on to spoil former Knicks star and Warriors coach Mark Jackson's homecoming.
Anthony finished with 35 points and Smith had 26.
"We made the defensive stops we needed to make down the stretch," Knicks coach Mike Woodson said.
Playing all 48 minutes, Curry finished with seven assists and six rebounds while passing his previous career best of 42 points, and Kevin Durant's 52-point performance that had been the best in the NBA this season.
"I felt good all night. Obviously played the whole game, so was just trying to keep my legs underneath me on the offensive end, and you know, just stick to the game on the defensive end," Curry said. "Once I started seeing that 3-ball go down in transition, all sorts of spots on the floor, I knew it was going to be a good night."
But he had little help without All-Star forward David Lee, who was suspended one game for his role in an altercation Tuesday night in Indiana.
Tyson Chandler had 16 points and a career-best 28 rebounds for the Knicks, who won their second straight after a season-high, four-game losing streak. Amare Stoudemire had 14 points and Anthony added eight assists on the day the Knicks learned they could be without reserve forward Rasheed Wallace for the rest of the season because he needs surgery to repair a broken bone in his left foot.
Strutting all over the court whenever one of his 3s swished easily through the nets, Curry easily blew past the 38 points he scored Tuesday in Indiana, which had been his best of the season. That was spoiled when he was fined $35,000 for his role in the skirmish, which was essentially getting thrown to the ground by Roy Hibbert when he tried to intervene.
This performance -- the most points by an NBA player in a loss since Kobe Bryant had 58 in a loss to Charlotte on Dec. 29, 2006 -- was spoiled along with Jackson's trip back to his old home because of a few mistakes down the stretch.
Curry threw away a pass on the break with 3:13 left, and Jarrett Jack was called for a travel following Smith's go-ahead basket.
Plus, Klay Thompson finished 3 of 13 from the field, missing two straight from deep in the final minute.
Jackson, who grew up in Brooklyn and starred at St. John's before being drafted by the Knicks in 1987, didn't get a chance to coach here last season as an NBA rookie on the bench because of the lockout. He brought his wife, Desiree, to a road game for the first time this season, had his mother in the stands, and got a chance to see people he remembered from playing here years earlier.
He said he hadn't gotten to look ahead much to the game because of the schedule, but clearly enjoyed being back in Madison Square Garden once the day did arrive.
"This is a special place and it was part of my dreams as a kid," he said.
His night turned into Curry's, fans cheering even before the ball left his hand in the second half.
"We were short-handed and we needed a performance like that to have a chance," Jackson said. "He put on a clinic. Knocked down shots. Made plays. Carried us. Led us in rebounding. He did it all. I've seen a lot of great performances in this building and his goes up there. I've seen a lot. I've seen a lot, but that shooting performance was a thing of beauty."
The Knicks, who hadn't played since Sunday, looked ready to blow the Warriors out early, taking a 25-11 lead that the Warriors trimmed to 27-18 at the end of the first period before surging ahead behind Curry.
He scored 12 straight Golden State points, cutting it to 35-34 with his third 3-pointer of the second quarter. He followed Richard Jefferson's 3 with another one, giving the Warriors a 40-37 advantage. The Knicks recovered and went back ahead by nine late in the period before Curry answered with six consecutive points, and New York's lead was 58-55 at the break.
"He's a special young player with a very unique talent," Chandler said. "We ran everything at him. He just got hot. There was some shots that he couldn't have seen the rim."
Curry's drive gave the Warriors a two-point lead three minutes into the third quarter, but he didn't score again until hitting a turnaround 3 from 27 feet with 5 seconds left in the period, giving him 38 points again and cutting New York's lead to 84-81.
Already without Andrew Bogut because of a back injury, the Warriors had little size without Lee. Their lineup at one point in the second quarter had nobody taller than 6-foot-9 and Chandler simply climbed over them all night.
He came in leading the league with 4.4 offensive rebounds per game, and grabbed 13 boards in the first quarter alone.
Game notes

Chandler was also the last NBA player to grab 13 rebounds in one quarter, hauling in 14 in the third quarter for Dallas on Dec. 1, 2010. ... Wallace, who hasn't played since December, will have surgery this week and the expected recovery time is eight weeks. Woodson said he didn't plan to waive the 38-year-old forward and create a roster spot, instead hoping he could be able to play in the postseason. ... Kenyon Martin, signed last week in part because of the uncertainty around Wallace, made his Knicks debut and was scoreless in 5 first-half minutes.
Regular Season Series
NY leads 1-0
Madison Square Garden
8:00 PM, February 27, 2013
Coverage: ESPN
Attendance: 19,033
Capacity: 19,763
Referees:
Kevin Cutler
Bennie Adams
David Jones
2022-23 Pacific Standings
2022-23 Atlantic Standings