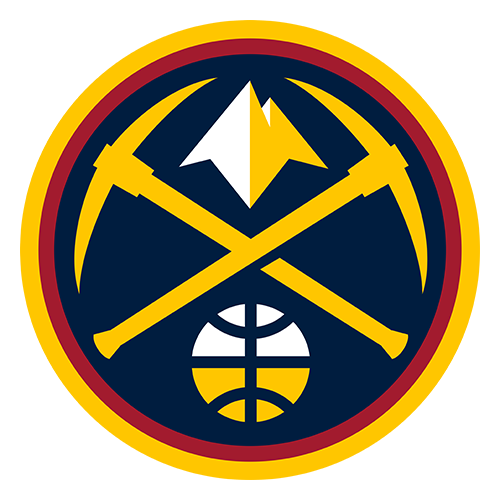 | | 1 | 2 | 3 | 4 | OT | T |
| --- | --- | --- | --- | --- | --- | --- |
| DEN | 21 | 32 | 26 | 26 | 14 | 119 |
| CHI | 20 | 25 | 28 | 32 | 13 | 118 |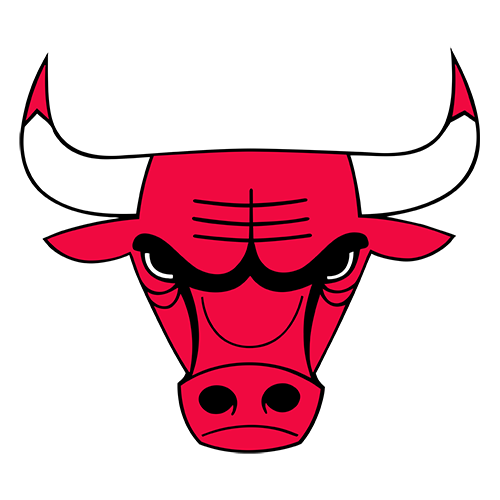 Nuggets outlast Bulls in overtime, extend winning streak to 12
CHICAGO -- The Denver Nuggets' 12th consecutive win didn't come easily or without controversy.
While Andre Iguodala's 3-pointer with 7.1 seconds left in overtime will go down as the game-winning shot in the Nuggets' 119-118 win over Chicago, the Bulls feel otherwise.
"We felt like we got it stolen from us," Bulls forward Carlos Boozer said, referring to the play with 1.7 seconds left in which Chicago center Joakim Noah grabbed a shot from teammate Marco Belinelli that was on its downward path to the basket and slammed it home.
The officials initially didn't blow their whistles, but when Denver called an immediate timeout and loudly complained that it was goaltending, the referees reviewed video and disallowed Noah's bucket, sending the Bulls to their seventh loss in their last 11 games.
"If we deem the ball in its descent has a chance to score, and therefore it's in the cylinder, it's either offensive basket interference or it's goaltending, that's it," referee Ken Mauer told a pool reporter when asked about the game-deciding call.
"It's a tough play," Chicago coach Tom Thibodeau said, citing a similar play just before Noah's by Denver's Kosta Koufos that was not called by the officials.
"From my angle, it looked like it was a good play, it looked like the ball was short," Thibodeau said of Noah's play. "Koufos', I know was on the rim, and to me I guess we have to call the league and get an interpretation. Maybe I don't understand the rule correctly."
Noah was incensed.
"That's what is frustrating. How are you going to review that one, but you can't review the one two plays before it. ... I just know the refs are doing the best they can in those situations, but it cost us the game today, it's disappointing."
Denver coach George Karl didn't see it that way -- but with somewhat of a caveat about the similar circumstances surrounding Koufos' play.
"There is no question it was goaltending," Karl said of Noah's play. "The ball was going to hit the rim. I was too far away to see the play on Kosta's tip-in shot."
Wilson Chandler led the Nuggets with 35 points, Corey Brewer added 16 and Ty Lawson 13. Iguodala finished with 12 points and 10 rebounds, and Andre Miller had 13 assists.
Nate Robinson led Chicago with 34 points, Luol Deng had 21, Belinelli scored 18, and Noah added 12 rebounds and 14 points.
It was the 12th time in the last 13 games that Denver scored 100 or more points, and marked the first time in seven games that an opponent has scored 100 points on the Nuggets.
Denver started out strong, leading by as many as 14 points at several points, but Chicago kept pushing back, with the Bulls' starters outscoring the Nuggets' starters 104-48 mismatch.
"Tonight, we were forcing it, we just didn't play well defensively," Karl said. "I'm proud of the way we stayed strong especially at the end when we were down four and made the big shots. This was a difficult mental game because we let go of a lead in regulation where we should have won it."
The Nuggets' eight-point lead with 3:26 left in the fourth quarter evaporated, and Ty Lawson's last-second jumper fell short, sending the game into overtime.
On the flip side, Karl was heartened that Denver got 71 points from its bench, including Chandler's outstanding play.
"Anytime when we bring (Chandler) off the bench we seem to get an offensive spurt," Karl said. "I think he is our most efficient offensive person on the team. He also plays some good defense."
Denver outscored the Bulls 21-20 in the first quarter and 53-45 at the half, but Chicago came back to outscore the Nuggets 28-26 in the third quarter and 60-52 for the second half.
Even though his team's 12th consecutive win didn't come easy, Karl was happy to get out of Chicago with the win.
"Nine (wins) in a row in January and now with 12, we know we can win and play anyone," Karl said. "We're building confidence. However, we're just trying to get to a number like 54 or 55 wins. We believe there is value in every game. We're just doing a nice job coming together and building confidence."
Game notes
The only member of the Nuggets who was alive the last time Denver won 11 straight games is point guard Andre Miller, who was four days away from his seventh birthday on March 15, 1983. ... Denver plays its 14th back-to-back on Tuesday at Oklahoma City before returning home to face Philadelphia (Thursday) and Sacramento (Saturday). ... Chicago, meanwhile, continues its homestand Thursday against Portland Trail Blazers. . Denver leads the series with Chicago 44-37.