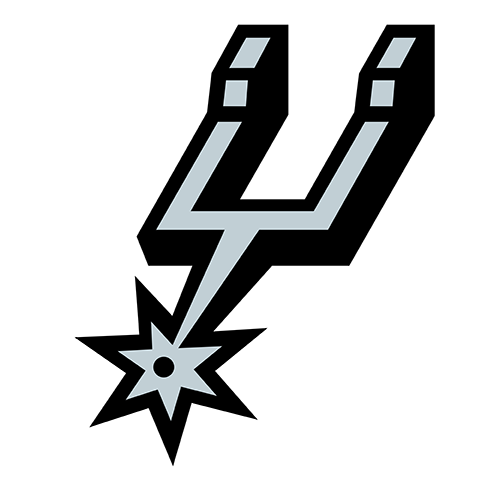 | | 1 | 2 | 3 | 4 | T |
| --- | --- | --- | --- | --- | --- |
| SA | 20 | 26 | 21 | 28 | 95 |
| HOU | 22 | 21 | 31 | 22 | 96 |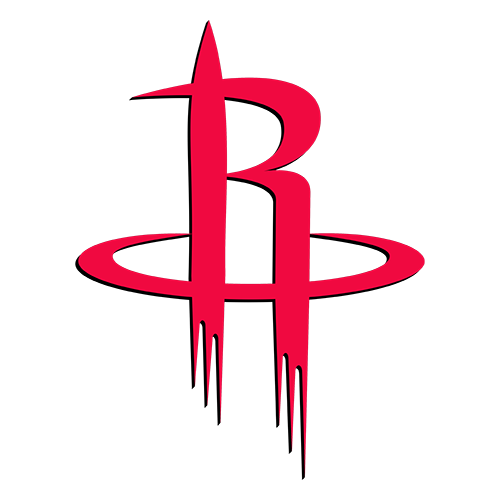 James Harden's late jumper lifts Rockets over Spurs
HOUSTON -- The Houston Rockets got contributions from several players Sunday night against the Spurs.
In closing time, they turned to James Harden again.
Harden sank an off-balance jumper with 4.5 seconds left to lift the Rockets to a 96-95 victory over San Antonio. Harden scored 18 of his 29 points in the second half as the Rockets rallied from three down in the final minute to snap a four-game losing streak to their state rivals.
Houston has won three in a row and inched closer to clinching a postseason berth.
"Tonight was a great environment, great crowd," Harden said. "Hopefully, we can continue to build off this lead. It's momentum."
Tony Parker scored 23 points, including 10 in a row to put San Antonio ahead with just under 2 minutes left. The Spurs led 95-94 when Harden got the ball from Omer Asik, drove to the free throw line and hit the winning jumper between Tim Duncan and Kawhi Leonard.
"The shot was there, it was a pull-up," Harden said. "I just had the confidence to go out there and shoot it."
Duncan missed a jumper from the wing just before the buzzer sounded and the Spurs had a four-game winning streak snapped.
Chandler Parsons scored 20 points and Asik grabbed 14 rebounds for the Rockets. Backup point guard Patrick Beverley had 11 points and blocked Danny Green's layup attempt with 1:22 left to keep Houston within one.
Duncan had 17 points and seven rebounds for the Spurs, who shot 42 percent (33 of 78), gave away 18 turnovers and were held below 100 points for just the third time in 12 games.
"The last few games have been pretty good," Spurs coach Gregg Popovich said. "I thought we worked hard tonight, executed pretty well. You can't turn it over 18 times on the road."
The Rockets, meanwhile, have held four of their last six opponents under 100 points and won each of those games.
"We're growing," Harden said. "It took us some time, but we usually rely on our shots. If we're not making shots, we kind of give up on our defense. The last few weeks, it's been our defensive effort, holding teams down defensively and trying to get out and score our transition baskets."
The Spurs and Rockets could potentially meet in the first round of the playoffs, with the Spurs atop the Western Conference and Houston currently sitting at No. 7, three games ahead of the Lakers.
Their last matchup of the regular season had a postseason feel, with the lead changing hands nine times in the third quarter before Houston finished with an 11-4 spurt to lead 74-67. Harden went 6 for 6 from the free throw line and scored 12 points in the quarter, attacking the basket more than he did in the first half.
"He's good at finding hands and arms and he reaches and will make you foul him," said Green, who guarded Harden much of the night. "You pretty much have to play defense without your hands, which is a hard thing to do."
Rockets backup forward Greg Smith had the highlight of the game early in the fourth, throwing down a one-handed dunk over Tiago Splitter for an 81-74 lead. Carlos Delfino, Parsons and Jeremy Lin all missed open 3-pointers over the next 3 minutes and Splitter flipped in a hook shot and a reverse layup to keep the Spurs close.
Parker, in his second game back after returning from a sprained left ankle, then pushed San Antonio in front with his individual scoring spurt, including a fadeaway jumper over Beverley.
Parker finished 7 for 13 from the field and also had seven assists.
"TP is getting his rhythm back," Duncan said. "He's feeling good and obviously, he's our attack guy on the floor and he is the guy we go through in the fourth quarter."
Game notes
The Spurs assigned C Aron Baynes to the NBA Development League. The 6-foot-10 rookie from Australia has played in 11 games for the Spurs this season. ... Harden went 15 for 17 from the free throw line and now has 602 made free throws this season. ... Rockets F Francisco Garcia sat out with an illness. Garcia has played in eight games for Houston since coming over in a trade with Sacramento just before the Feb. 21 deadline. ... Former Rockets and Spurs C Moses Malone had a courtside seat next to the Houston bench. The Hall of Famer played for Houston from 1976-82 and with San Antonio in 1994-95.
Regular Season Series
SA Wins 3-1
Toyota Center (Houston)
Attendance: 18,245
Capacity: 18,055
Referees:
Derrick Stafford
David Guthrie
Kevin Fehr
2022-23 Southwest Standings