| | 1 | 2 | 3 | 4 | T |
| --- | --- | --- | --- | --- | --- |
| NO | 22 | 28 | 20 | 26 | 96 |
| LAL | 27 | 18 | 25 | 34 | 104 |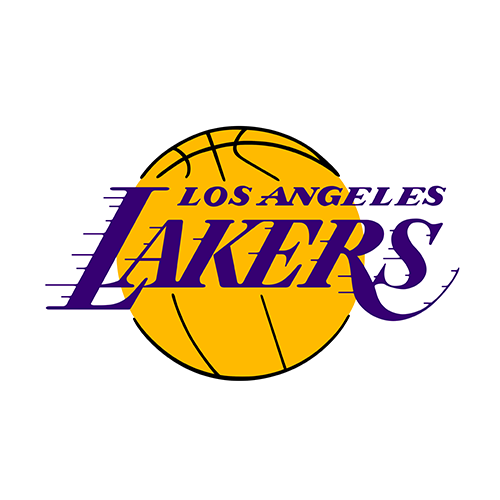 Lakers rally past Hornets to move into No. 8 spot in West race
LOS ANGELES -- Kobe Bryant looked around, drew in a breath and gathered himself. Time for one of the game's best closers to get to work with the score tied to start the fourth quarter.
He fueled a desperate rally with 23 of his 30 points in the last 12 minutes, and the Los Angeles Lakers beat the New Orleans Hornets 104-96 on Tuesday night to keep their playoff hopes alive.
"Aw ... I got to go in again and I really didn't want to," Bryant said he was thinking. "It's about conserving energy. The more I can kind of lag in the weeds the better."
But that depends on his teammates.
"If you're making shots, I can sit back," Bryant said. "If you're playing (bad), I can't."
No Laker but Bryant made a shot in the first seven minutes of the fourth. He had just four points at halftime.
"It is really just about me making shots. It is not really the defense," said Bryant, who had ice on his left shoulder and both knees after the game. "They keyed in on my penetration, but I know I could range over the defense and get the shot. So, with games like this, when the jumper is falling, you have fourth quarters like I had."
Pau Gasol had 22 points and 11 rebounds, and Dwight Howard added 19 points to help the Lakers move a half-game ahead of Utah for the eighth and final Western Conference playoff spot. The Jazz lost to Oklahoma City 90-80 earlier in the evening, but they hold the tiebreaker over the Lakers.
"We were pretty effective wearing down their bigs, especially late in the game," Howard said. "We just needed this game. It was intense. We got four games left. We control our own destiny."
Bryant urged Gasol to position himself down low where he's most effective and stay put.
"I haven't gotten to the post as much as I did tonight all year long," he said. "My teammates looked for me."
Eric Gordon scored 22 points, making 10 of 11 free throws, before fouling out in the final seconds to lead five Hornets in double figures. Anthony Davis added 18 points and 14 rebounds, Ryan Anderson had 14 points, and Greivis Vasquez had 11 points and 11 assists.
Metta World Peace returned for the Lakers less than two weeks after undergoing left knee surgery and had four points in 15 minutes as they won their third in a row at home.
Bryant put on his usual show in the fourth quarter that began with the teams tied at 70-all. He scored the Lakers' first seven points for a 77-70 lead, drawing chants of "Kobe! Kobe!"
"I knew I needed to be aggressive," he said. "Our energy had been down all game."
The Hornets ran off six in a row to take an 82-80 lead. Bryant answered with two straight jumpers before Davis' basket tied the game for the last time at 84-all.
From there, the Hornets were outscored 20-12.
"We had multiple guys doubling him and he just made smart plays," Anderson said of Bryant.
Hornets coach Monty Williams said, "You could put Saran Wrap on Kobe and I don't know if that's going to change anything."
Antawn Jamison, who finished with 13 points, scored five in a row for an 89-84 lead. But Bryant kept the Lakers going with another five straight, including a steal of Gordon that he capped with a fast-break driving finger roll.
"He had a lot of tough shots to get him going," Gordon said of Bryant. "Whenever you hit a few in a row it's almost hard to stop. He had a lot of tough shots and when he gets to the free throw line, it's a whole different ballgame."
The Hornets led by six early in a back-and-forth third that ended in a 70-all tie. Gasol scored six straight points to pull the Lakers into the first tie of the quarter. Davis picked up his fourth foul for the Hornets, and Howard got called for his fourth late in the third.
Jamison and Bryant hit back-to-back 3-pointers for the Lakers only to have Brian Roberts tie it up on a running finger roll.
The Lakers led by 10 points in the second quarter when the Hornets closed on a 17-2 run, including 14 in a row, to lead 50-45 at the break. Gordon scored 13 of their points, including the first six.
Game notes
Lakers F Earl Clark was in a car accident after morning shootaround, but he wasn't hurt and didn't want to discuss it before the game. ... The Lakers have swept the last three season series with the Hornets, and have won the last five season series overall. ... The Lakers play at Portland on Wednesday. They are 5-10 in the second game of back-to-backs this season, and have yet to go 2-0 in a set of back-to-backs. ... The Hornets are 1-3 on their five-game Western trip that ends on Wednesday at Sacramento. ... Lakers G Steve Nash missed his fourth straight game with a hamstring injury. ... Former Laker Gary Payton, who made the basketball Hall of Fame this week, attended the game.
Regular Season Series
LAL win 4-0
crypto.com Arena
10:30 PM, April 9, 2013
Coverage: NBA TV
Attendance: 18,997
Capacity: 19,068
Referees:
Tony Brothers
Eli Roe
Courtney Kirkland
2022-23 Pacific Standings