WESTERN CONFERENCE SEMIFINALS - GAME 4
MEM Wins series 4-1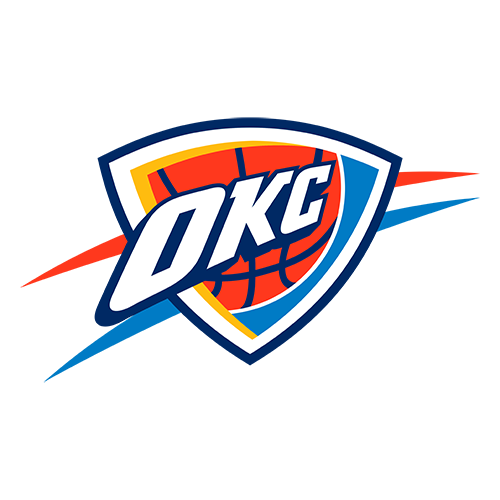 | | 1 | 2 | 3 | 4 | OT | T |
| --- | --- | --- | --- | --- | --- | --- |
| OKC | 29 | 27 | 20 | 18 | 3 | 97 |
| MEM | 18 | 30 | 28 | 18 | 9 | 103 |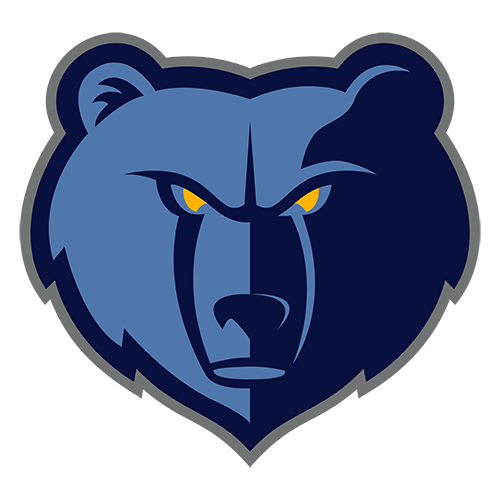 Grizzlies rally past Thunder for OT win to take 3-1 series lead
MEMPHIS, Tenn. -- The Grizzlies pulled off a huge rally to move within a victory of the franchise's first Western Conference final.
Tony Allen scored on a driving layup to open overtime and the Grizzlies held off the Oklahoma City Thunder 103-97 Monday night to push the defending Western Conference champions to the edge of elimination.
The Grizzlies shook off a first half in which they couldn't hit shots and the Thunder seemingly couldn't miss in building their largest lead in this series at 17 points.
But Memphis has yet to lose on its home court this postseason and now is 19-1 here since Feb. 8. The Grizzlies won their third straight overall and seventh in eight games to grab a 3-1 lead in this best-of-seven series with a win that left coach Lionel Hollins very impressed with the comeback.
"We are a team that just plays hard and doesn't quit," Hollins said. "We scratch. We claw. They said grit and grind. I don't know what the heck that means, but we go out and we just battle. We compete. We're not the most talented team that's in the playoffs when we started out. We're not the most talented team that's left in the playoffs. But we go and compete."
The Grizzlies have won only two playoff series in their rather short history. They know what a 3-1 lead means.
"We have an opportunity in front of us that we can take advantage of," Grizzlies guard Mike Conley said. "I know our guys are focused. We're treating it one game at a time. We know they're going to fight like they have their backs against the wall just like they did tonight. They're going to play with a sense of urgency, and we have to be ready."
Game 5 is Wednesday night in Oklahoma City, and the Thunder have played in the Western finals each of the past two playoffs. But they don't have Russell Westbrook in this series, and Kevin Durant hasn't been able to make the key plays at the end now in three straight games.
"It's not over yet, and we understand that," Thunder coach Scott Brooks said. "It's the first to four. They're in a good position, but our challenge is not impossible. It's something that we can do. We just have to focus one possession, one game at a time. Hopefully, we can do that and come back here Friday night. There's a barbeque festival right?"
The Grizzlies outscored the Thunder 9-3 in overtime as Oklahoma City went 1-of-8 from the floor.
Durant scored 27 points. But the man leading the league this postseason in scoring missed all five of his shots in the extra period, including a layup in the final seconds. Durant went 2-of-13 in the fourth quarter and overtime and had only five points. He did score on a driving layup that forced overtime.
The All-Star played 48 minutes and was just short on his shots as the game wore on. Asked why he drove for the tying layup in regulation instead of a 3 to win, Durant said he saw a wide-open lane.
"I just went to get as close as I could and try to send it to overtime, which we did," Durant said. "They made more plays than us in overtime, and they got the win."
Durant got the help from his teammates that he had been needing. Kevin Martin scored 18 points, Serge Ibaka had his best game of the series with 17 points and 14 rebounds, and Reggie Jackson had 15. Nick Collison even added 10. Even with a break early in the second quarter, Durant played 48 minutes, 19 seconds.
Not that Durant will acknowledge he's tired.
"Well, it is midnight, and my bedtime is usually around twelve o'clock or so," Durant said. "I'm a little sleepy because it's past my bedtime. But other than that, I'm good."
Conley led Memphis with 24 points and Marc Gasol and Zach Randolph each had double-doubles. Randolph had 23 and 12, while Gasol had 23 and 11 along with six blocks on the day the Defensive Player of Year was named to the NBA's second All-Defensive team along with Conley, who had four steals.
Allen, who finished with 10 points, had three steals on the day he edged LeBron James for most points for the NBA's All-Defensive team.
In 2011, the Grizzlies were the team that blew the big lead in the first half of Game 4 with the Thunder pulling out the win to even up the series. They also wasted home-court advantage last year in the playoffs in the opening round against the Clippers.
This time, the Thunder were up by as much as 17 in the first half and 12 in the third. But Memphis used a 20-8 run in the third to get back into this game. The Grizzlies had a chance to close out the win when Ibaka blocked a shot by Randolph just before the buzzer in regulation before doing just that in overtime.
"Two years ago, when we went three overtimes, and we weren't feeling like this two years ago, so it feels good," Randolph said. "But we're focused, and we know what we got to do Wednesday. Come out and play. They're going to come out and play hard. It's not over yet."
But Allen scored to open overtime, then Randolph rebounded a miss by Gasol and scored on a putback. Derek Fisher, who missed his first four shots, finally hit a 3-pointer. But the 38-year-old veteran also had his inbound pass stolen by Allen with 21.1 seconds left and Memphis up 100-97.
"We came up a little short," Brooks said.
The Thunder spent most of the past two days talking about the need to make shots. They did just that to open the game, hitting three of their first five in scoring the first seven points and led 29-18 at the end of the first quarter for their biggest lead in this series. Ibaka found his shooting stroke after struggling through this series, and he had nine points in the first 12 minutes, including a 3-pointer, with seven rebounds.
Oklahoma City had its biggest lead on a corner 3 by Durant that gave Oklahoma City a 46-29 lead with 4:26 left.
Memphis showed signs of life trimming the Thunder's lead to 56-48 at halftime. Oklahoma City thought it had a double-digit lead when Ibaka beat the buzzer with a putback off a missed Durant 3. But officials reviewed the play and waved the bucket off.
Tayshaun Prince said the Grizzlies talked at halftime in the locker room, happy to get it under 10. The pep talk was simple.
"We just told ourselves: 'Look, we can't play no worse than we did in that first half,'" Prince said.
Game notes
The Grizzlies sold out their 15th straight postseason game. ... All three Grizzlies' wins in the series have been by six points each. ... The Thunder now have lost three straight. They lost three straight only once during the regular season. ... The Grizzlies have won 11 games when trailing by at least 17 points since Hollins' first season as head coach in 2009-10. That's the most in the NBA in that time.