EASTERN CONFERENCE FINALS - GAME 4
Series tied 2-2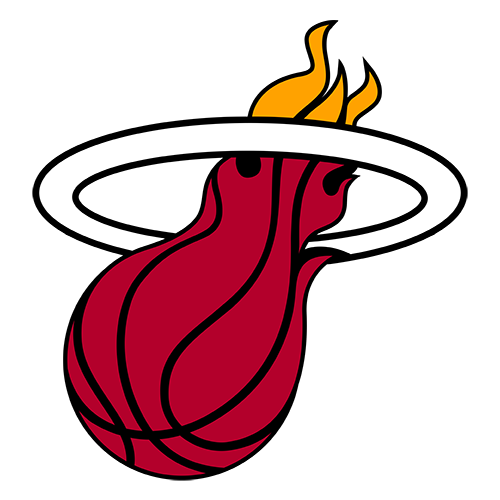 | | 1 | 2 | 3 | 4 | T |
| --- | --- | --- | --- | --- | --- |
| MIA | 22 | 25 | 23 | 22 | 92 |
| IND | 26 | 22 | 29 | 22 | 99 |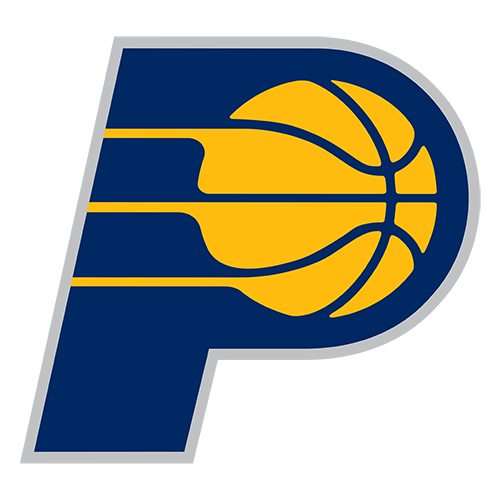 Pacers charge back to even East finals at 2
INDIANAPOLIS -- The Indiana Pacers played desperate Tuesday night.
They relentlessly attacked the basket, continually won the battle for loose balls, dominated the glass and, yes, turned the tables on Miami yet again.
Roy Hibbert finished with 23 points and 12 rebounds, Lance Stephenson added 20 points, and the Pacers closed the game on a 16-6 run to pull away from the defending NBA champs for a 99-92 victory.
Just like that, the Eastern Conference finals are tied at 2 and the pressure has swung back to Miami.
"We're never going to give up. We're relentless," Hibbert said after another big game. "All those guys in there, they believe we can win. No matter what all the analysts or whoever says anything, they count us out, those guys in the locker room were ready to play and we went out and played our hearts out."
Hibbert will get no argument from coach Frank Vogel, who challenged his team to bring it or go down swinging.
Indiana scored with punch after punch.
The Pacers revved up the crowd with an opening 11-0 run, got the Heat in foul trouble and answered every challenge Miami posed in a physical game that had bodies flying, tempers flaring and LeBron James stunned after fouling out of a playoff game for only the second time in his career.
Indiana believed this was the only way it could get back into the best-of-seven series after giving home-court advantage back to Miami two nights earlier.
The players promised to treat Game 4 as if they were playing a decisive seventh game, and it showed.
An angry Paul George uncharacteristically smacked the floor after being called for a foul in the third quarter, leading to a technical foul on Vogel that seemed to get Indiana refocused. The defense continually contested shots by James and his high-scoring teammates. The four-time MVP finished with 24 points but was only 8-of-18 from the field. And Indiana reverted to its more typical style, holding a 49-30 rebounding advantage and outscoring Miami 50-32 in the paint.
"That's what the series is about, who can get to who and do it for longer periods of time. They kept us out of the paint," Heat coach Erik Spoelstra said. "We'll just have to do it better."
The Heat now face a stunning must-win scenario Thursday night in Game 5 or will come back to Indy for Game 6 fighting for their playoff lives.
Over the next 48 hours, the Heat will try to figure out what went wrong in a game full of oddities.
Chris Bosh crashed to the court clutching his right knee after a first-half collision. In the second half, he limped to the locker room after appearing to twist his right ankle on a foul call but returned a few minutes later, trying to shake off the injury.
Dwyane Wade limped noticeably during the first half and wound up in foul trouble, too.
Miami's three All-Stars were a dismal 14-of-39 from the field, even though James spent part of the night being defended by Stephenson because of George's foul trouble. Bosh finished with seven points and Wade with 16, and no Miami starter had more than six rebounds.
"We had them right where we wanted them, but every time we would get a stop, especially in the fourth quarter, we didn't come up with the rebound," Bosh said. "It was there for us, but we didn't capitalize."
Nobody was more frustrated than James, who was called for a technical foul in the first quarter and four fouls over the final 12 minutes -- the last an offensive foul. After walking from one end of the court to the Miami bench, James sat disbelievingly on a media table and spent the final 56 seconds mumbling to the officials.
Again he promised to make amends.
"It was a couple of fouls that I didn't feel like were fouls, personal fouls on me, but that's how the game goes sometimes," James said.
Miami had its chances, but Indiana simply refused to back down.
When the Heat used a 9-0 run to take a 60-54 lead early in the third quarter, Indiana answered immediately with a 10-0 run to regain the lead. When James committed an offensive foul with 2 seconds left in the third quarter, his first turnover since the end of Game 2, the Pacers got a buzzer-beating 3-pointer from Stephenson to make it 77-70.
When the Heat rallied in the fourth, charging back from an 81-72 deficit to take an 86-83 lead, the Pacers answered again. George drew a foul on James and wound up tying the score on a three-point play with 5:38 to go.
Ray Allen broke the tie with a 3-pointer from the left wing late in the shot clock, but Indiana answered again. This time, David West made one of two free throws, Stephenson knocked down a 19-footer, and Hibbert scored on a putback and then completed a three-point play to end the 7-0 run that gave Indiana a 94-89 lead with 90 seconds left.
Miami never got another chance to tie it.
"I just felt the guys showed a lot of fight," West said. "We've got a group of guys on this team that are full of heart. A tough group, willing to step up to the challenge. We knew this was a make-or-break game for us."
Game notes
West finished with 14 points and 12 rebounds. ... Indiana is now 3-1 against Miami at home this season and 7-1 at home in the playoffs. ... Two days after shooting 54.5 percent against the Pacers, Miami was just 30-of-77 for 39 percent. ... Katie Stam, the 2009 Miss America from Indiana, sang the national anthem.