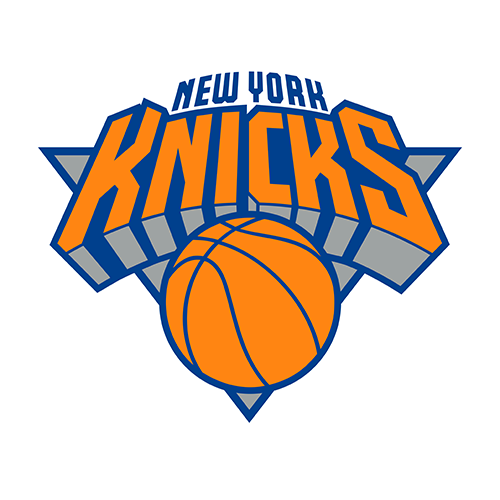 | | 1 | 2 | 3 | 4 | T |
| --- | --- | --- | --- | --- | --- |
| NY | 18 | 21 | 30 | 22 | 91 |
| POR | 34 | 22 | 25 | 21 | 102 |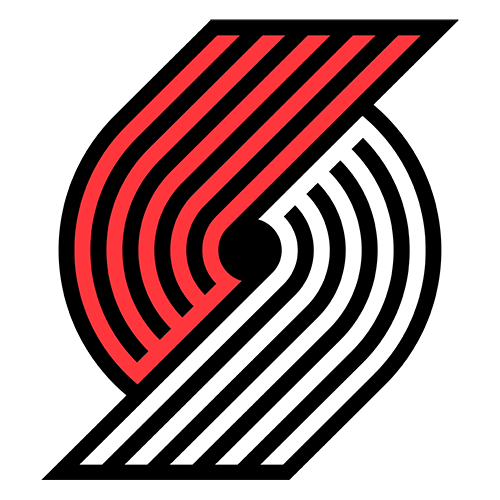 Blazers keep rolling vs. Knicks to win 11th straight
PORTLAND, Ore. -- LaMarcus Aldridge believes the key to the Trail Blazers' early success this season is chemistry.
"I think this team is jelling together better than any other team I've been on," said Aldridge, who had 18 points and 14 rebounds for Portland in the team's 11th straight victory, a 102-91 win over the slumping New York Knicks on Monday night.
Nicolas Batum had 23 points, seven rebounds and six assists for the Blazers, who are riding their longest winning streak since they won 13 straight in December 2007.
The Knicks are headed in the opposite direction with six straight losses. Carmelo Anthony had 34 points and 15 rebounds.
New York trailed by as many as 22 points but pulled to 81-74 on Andrea Bargnani's 3-pointer early in the final quarter. Batum responded with a dunk, and Wesley Matthews added a 3-pointer to extend the lead again.
Again the Knicks narrowed it, closing to 98-91 after Anthony's jumper and a free throw with 1:47 to go. But Damian Lillard had consecutive jumpers for Portland, and that was as close as New York would come. Lillard finished with 23 points.
"We're winning ugly and pretty games, like tonight," Aldridge said. "We didn't shoot it great but I thought we made plays down the stretch offensively and defensively. We're just winning different ways right now."
Amar'e Stoudemire said the Knicks' problem is sharing the ball.
"When the ball doesn't move, you can't get into a rhythm," he said. "(When the) ball's not moving around, that makes it tough for the rest of the team to have fun out there. Right now, we're not having fun."
The Blazers (13-2) were without guard Mo Williams, who was serving a one-game suspension without pay for his role in a scuffle during Saturday night's 113-101 victory at Golden State.
The brawl was touched off by Andrew Bogut's elbow to Joel Freeland's jaw. Williams, Matthews and Warriors reserve Draymond Green were ejected from the game. The league on Monday fined Aldridge $45,000, while Matthews and Green were both fined $20,000.
Bogut also was suspended without pay for a game and will sit out Golden State's game against New Orleans on Tuesday.
On the same day that the discipline was handed down by the NBA, Aldridge was named the Western Conference player of the week.
Aldridge averaged 22.5 points, 10.5 rebounds, 2.5 assists, two steals and 1.75 blocked shots per game in wins last week against Brooklyn, Milwaukee, Chicago and Golden State. He had 30 points and 21 rebounds against the Warriors. Monday night's output gave him his seventh double-double this season.
The Knicks (3-10) were without starting guard Raymond Felton, a former Blazer, for a fourth game because of a sore lower back and left hip. And center Tyson Chandler remains out of New York's lineup with a broken leg.
The Blazers took off on a 12-0 run to take a 22-12 lead with just less than five minutes left in the first quarter, capped by Matthews' layup. Batum hit a 3-pointer to end the quarter and give the Blazers a 34-18 lead.
Matthews hit a 3-pointer to give the Blazers a 44-22 lead midway through the second quarter after a 17-4 run, and Portland led 56-39 at the half.
Stoudemire's layup with four minutes left in the third quarter pulled the Knicks to 71-61. But the Blazers responded, and Aldridge's rebound 3-pointer extended the lead to 79-63.
"One of the things we've been concerned about was how we've started games, especially defensively. I was really pleased with the way we set the tone in the first quarter, particularly on the defensive end, and we maintained that throughout the first half," Blazers coach Terry Stotts said. "We're a little disappointed we let them get back in it, but New York has a lot of talented scorers and 3-point shooters, and we made a few mistakes."
New York was coming off a 98-89 loss at Washington on Saturday.
Anthony says his frustration is at an "all-time high."
"I've worked my butt off to get in tip-top shape and to be able to compete at the highest level," he said. "To work that hard and to be losing like we are, it's not a great feeling."
Game notes

The Blazers have won 11 of their past 13 against the Knicks in Portland. The Blazers swept the season series with New York last season. ... It was Stotts' birthday. ... The Blazers have scored at least 90 points in each of their first 15 games for the first time since 1993-94. ... The Knicks last lost six straight March 4-12 in 2012.