| | 1 | 2 | 3 | 4 | T |
| --- | --- | --- | --- | --- | --- |
| WSH | 24 | 21 | 21 | 22 | 88 |
| GS | 22 | 27 | 16 | 20 | 85 |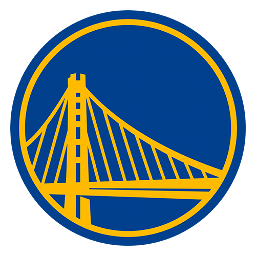 Wizards down Warriors behind Bradley Beal, John Wall
OAKLAND, Calif. -- Golden State Warriors coach Mark Jackson said before his team faced the Washington Wizards on Tuesday night that John Wall deserved to be on the Eastern Conference All-Star team.
He may want to add the other half of Washington's terrific backcourt tandem, too.
Bradley Beal scored 18 of his 20 points in the second half, and Wall had 15 points and eight rebounds while making some big plays late to lead the Wizards past the Warriors 88-85.
"I just kept shooting. I had amnesia, and I wasn't getting down on myself in the first half because I got good looks and I was taking what the defense was giving me and the shots that I wanted," Wall said. "I didn't lose my confidence or anything like that. I knew in the second half I had to step up for this team to be able to win."
In a matchup of two of the NBA's best young backcourts, Washington's guard duo outplayed and outhustled Stephen Curry and Klay Thompson when it mattered most.
Beal, who was 1-of-7 shooting in the first half, finished 8 of 19 from the floor to go with seven rebounds and four assists. Wall hit a tiebreaking 3-pointer with 1:28 remaining, and the Wizards forced the Warriors into several difficult shots in the closing moments.
"It wasn't a pretty game by either team I'm sure offensively, but these are the kind of games our defense can win for us," Wizards coach Randy Wittman said.
Stephen Curry scored 23 points before missing a contested left-handed 3-pointer as time expired, and Thompson had 13 points and six rebounds for the streaky Warriors, who have lost six of nine since winning 10 in a row.
"We've got to be better," Jackson said. "The very good teams or the great teams in this league, they take care of their business. And right now we're a team (that) if a championship-caliber team comes in here or an elite team comes in here, we play at that level. Or if a bad team or an average team comes in, then we play at that level. We are not good enough to allow who comes in here to determine how hard we play."
Both teams shot under 38 percent and were often careless with the ball. The Warriors committed 19 turnovers, while Washington had 18.
In the end, the Wizards were a little crisper.
Beal shook off his slow start to make three consecutive 3-pointers at the beginning of the fourth quarter to give Washington a 75-68 lead. The Warrriors came back quickly, with Thompson connecting from beyond the arc to cap a spurt that put the Warriors up 79-77.
After Washington went ahead by five, Curry hit a 3-pointer that brought most of the announced sellout crowd of 19,596 roaring to its feet. Golden State stopped the Wizards after a timeout, and then grabbed two offensive rebounds before Thompson found David Lee for a layup that tied the score at 85 with 1:47 to play.
Wall came back with a 3-pointer off a rebound, and then Andre Iguodala air-balled a 3 for the Warriors on the other end. Washington missed a major chance when center Marcin Gortat, who also lost two rebounds in the final minutes, missed a wide-open layup after securing a rebound.
It didn't matter.
Curry missed another shot from long range, and the Wizards grabbed the rebound -- but blew another chance to put the game out of reach. After stopping Washington and calling timeout with 6.1 seconds left, the Warriors wasted the final possession, with Curry picking up his dribble and forcing a left-handed leaner around Trevor Ariza that sealed Washington's win.
Curry shot 8 of 23 from the floor, and Thompson finished 5 for 17.
"We didn't do enough to separate ourselves and were at the mercy of some missed shots down the stretch that decided the game," Curry said. "Just a bad performance, and really disappointing."
Game notes

The Warriors had won six straight over the Wizards, including the only other matchup this season, a 112-96 victory at Washington on Jan. 5. ... The Wizards recalled G Glen Rice from the Iowa Energy of the NBA Development League. Rice, who was not in the active lineup, is averaging 2.9 points and 10 minutes in 11 games with the Wizards. ... There was a moment of silence before the game for Hall of Famer Tom Gola, a member of the inaugural 1962-63 San Francisco Warriors who died Sunday.
Regular Season Series
Series tied 1-1
ORACLE Arena
10:30 PM, January 28, 2014
Attendance: 19,596
Capacity: 19,596
Referees:
James Williams
John Goble
Dan Crawford
2023-24 Southeast Standings
2023-24 Pacific Standings