| | 1 | 2 | 3 | 4 | T |
| --- | --- | --- | --- | --- | --- |
| CHA | 26 | 25 | 21 | 19 | 91 |
| GS | 13 | 26 | 18 | 18 | 75 |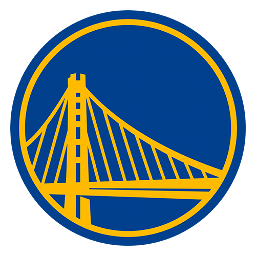 Bobcats rout Warriors, led by Al Jefferson's 30 points, 13 rebounds
OAKLAND, Calif. -- The Charlotte Bobcats closed out a critical road trip with a 3-1 record by turning in the best -- or perhaps the most fortunate, depending on the perspective -- defensive performance any team has had against the Golden State Warriors in nearly a decade.
Al Jefferson had 30 points and 13 rebounds, Gerald Henderson added 17 points and eight rebounds, and the Bobcats blew past the Warriors 91-75 on Tuesday night in Kemba Walker's much-anticipated return.
Charlotte, which shot 47.4 percent, held the Warriors to 31.2 percent shooting. It was the lowest shooting percentage Golden State has had since hitting only 27.5 percent from the floor in a 96-67 loss to Memphis on Nov. 12, 2004.
"We played well on the pick-and-roll, because those guys' 3-point shots are like layups," Jefferson said. "You had to make sure they saw a body on the pick-and-roll."
Walker finished with seven points, seven assists and six rebounds after missing the last seven games with a sprained left ankle. He played 33 minutes, leaving with a cramp in his calf in the fourth quarter. He said he felt fine afterward and just needed to get adjusted to playing prolonged minutes again.
The point guard's comeback, though, quickly became an afterthought.
The Bobcats controlled the game from the start, going ahead by 18 points late in the third quarter and 22 midway through the fourth to embarrass the Warriors on their home floor.
Stephen Curry had 17 points and 11 assists against his hometown team, Klay Thompson scored 12 and Andrew Bogut grabbed 15 rebounds for the Warriors, who shot 4 of 20 from 3-point range. Golden State also has been held below 38 percent shooting from the floor in three of its past four games.
"We've got to find a way to get out of this," Warriors coach Mark Jackson said. "We are, right now, taking the life out of the building."
The Warriors briefly gave their announced sellout crowd of 19,596 something to cheer when Marreese Speights made a half-court heave as the third quarter expired to slice Charlotte's lead to 72-57. Any hope quickly faded when Anthony Tolliver hit a pair of 3-pointers to put the Bobcats up 78-60 with 9:51 remaining.
"I thought we were really organized in our pick-and-roll defense. But listen, I'm sure that wasn't their best, either," Bobcats coach Steve Clifford said. "I liked the way our guys played, though."
Jackson had publicly called out his team last month for playing down to its opponents too often this season, especially at home. Apparently, his players still haven't received the message.
The Bobcats (22-28) swept the season series against the Warriors (29-20) after beating Golden State 115-111 in Charlotte on Dec. 9. And out West, they outhustled and outshot the Warriors from the start.
Charlotte ran Golden State's prolific shooters off the 3-point line, forcing them into difficult midrange jumpers. The Bobcats were equally efficient on the offensive end, going ahead 26-13 after the first quarter.
The Warriors simply looked lost and lethargic. They hovered just above 20 percent shooting for most of the first half, and their usually loud crowd stayed mostly silent.
"Offensively, we were horrible all the way around," said forward David Lee, held to eight points on 3-for-13 shooting.
The Bobcats went ahead 44-27 with 3:42 left in the second quarter and 51-39 at halftime. It was only the third time all season the Warriors had been held below 40 points in the first half.
Golden State trimmed Charlotte's lead to eight early in the third quarter on Thompson's 3-pointer. Clifford called timeout to regroup his players, who responded by building an 18-point lead before Speights hit a half-court shot as time expired to bring the Warriors to 72-57 entering the fourth.
That was pretty much the only celebration Charlotte allowed.
"We believed before we left Charlotte that this West Coast trip would either break us or help us," Jefferson said. "We felt like this could've been the turning point of our season, and I felt like guys came focused."
Game notes

The Warriors' worst shooting performance this season before Tuesday was when they shot 35.5 percent in a 105-83 loss at Houston on Dec. 6. ... Warriors backup center Jermaine O'Neal had nine points and eight rebounds in 16 minutes in his first game since Dec. 9 at Charlotte. He missed 26 games recovering from surgery on his right wrist. ... The Bobcats don't play again until hosting San Antonio on Saturday. ... The Warriors host the Chicago Bulls on Thursday night.