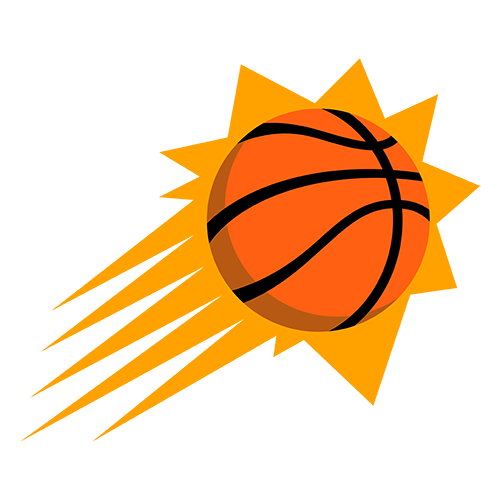 | | 1 | 2 | 3 | 4 | T |
| --- | --- | --- | --- | --- | --- |
| PHX | 30 | 33 | 27 | 18 | 108 |
| HOU | 35 | 31 | 29 | 27 | 122 |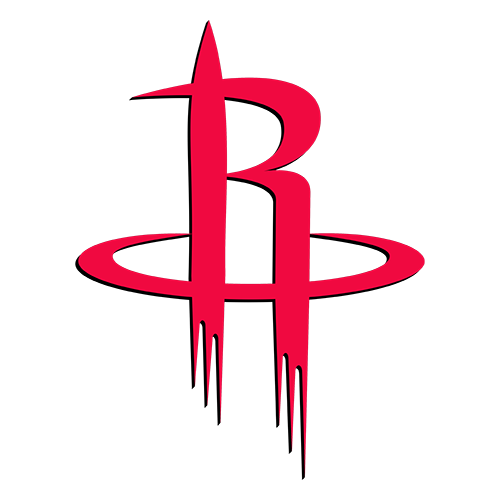 Dwight Howard's 34 points propel Rockets by Suns
HOUSTON -- The Houston Rockets have won four games in a row.
It certainly isn't a coincidence that Dwight Howard has scored at least 20 points in each game of the winning streak.
Howard had 34 points and 14 rebounds to help the Rockets beat the Phoenix Suns 122-108 on Wednesday night.
"I've just been being patient and letting my teammates find me in the right spot and not rushing my shots," Howard said.
The center has been spending extra time after practice this season working on post moves with former Rockets assistant coach and general manager Carroll Dawson.
"We talk about after I got my man beat, just slow down and make the shot," Howard said. "So I've just been trying to do that."
Howard also had three steals and two blocks, and James Harden added 23 points for Houston. It was the fifth game this season where Howard had at least 30 points and 10 rebounds, which is the most by a Rocket in a season since Yao Ming had six in 2007-08.
Houston coach Kevin McHale is encouraged that his guards have started to get a better feel for how to get the ball inside to Howard.
"I thought we missed him a couple of times, but we found him better," McHale said. "We just have to keep working on passing the ball to him, being better post feeders."
The Suns cut it to four points with about 6 minutes left before Houston went on a 10-3 run to make it 113-102. The Rockets capped that run when Harden knocked down a 3-pointer, Howard blocked Goran Dragic's shot, and Chandler Parsons added a layup.
Phoenix missed four shots, had a turnover and a shot-clock violation in that span.
Dragic had 23 points and eight assists for the Suns, who have dropped two in a row after winning five straight. They lost at home to Chicago on Tuesday night.
"We didn't stop anybody," Phoenix coach Jeff Hornacek said. "We didn't stop anybody last night, either. Our defense has not been very good."
Parsons and Terrence Jones added 19 points each for Houston, which was playing the second of just three home games this month.
Houston scored six straight points early in the fourth quarter to push its lead to 101-92. The Suns responded with a 7-2 spurt, started with a 3 from Leandro Barbosa, to get to 103-99 midway through the period.
The Suns trailed by 12 points late in the third quarter before going on a 10-3 run to cut the lead to 95-90 entering the fourth quarter. Dragic had six points in that run and Barbosa scored the rest.
The Rockets scored the first six points of the third quarter before Gerald Green outscored Houston 6-1 over the next 2 minutes of the quarter to cut the lead to 73-69.
Houston was up by seven a few minutes later when Harden got knocked to the court hard when Channing Frye backed into him. Harden remained on the court wincing in pain while the game continued and Tucker made a shot. Harden finally got up after the bucket and remained in the game.
Howard scored four quick points after that as part of a 9-2 run that extended Houston's lead to 92-80 with 3 minutes left in the quarter.
The Suns took their first lead of the game, 41-40, about 9 minutes before halftime after outscoring Houston 11-5 in the opening minutes of the second quarter. Marcus Morris scored the last six points of that run before Dragic hit a 3 and Ish Smith added a basket to extend the lead to 46-40.
Houston got back on track after that with a 9-2 spurt that put the Rockets back on top 49-48.
The Rockets led by one a few minutes later before a 6-0 run, capped by an alley-oop by Howard, pushed the lead to 61-54.
Houston led 66-63 at halftime.
Game notes

Houston G/F Francisco Garcia missed his ninth straight game with a sore left knee. ... It was the sixth straight game with at least 20 points for Dragic, the longest streak of his career. ... Phoenix's Markieff Morris had 11 points to extend his career-best streak of double-digit games to 12.