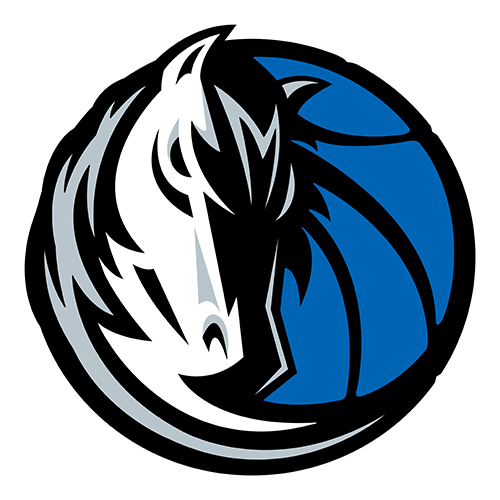 | | 1 | 2 | 3 | 4 | T |
| --- | --- | --- | --- | --- | --- |
| DAL | 22 | 25 | 23 | 36 | 106 |
| SA | 25 | 23 | 30 | 34 | 112 |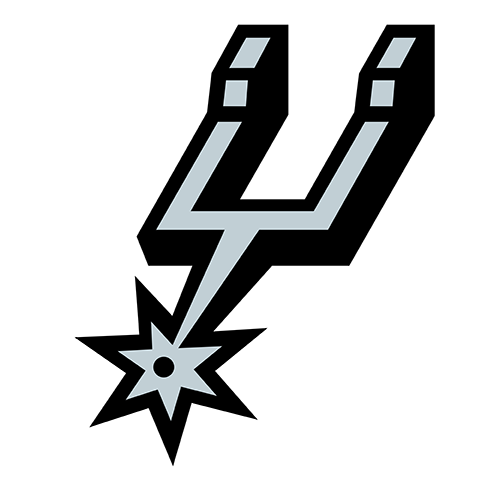 Tony Parker returns after 6-game absence, leads Spurs over Mavericks
SAN ANTONIO -- The San Antonio Spurs are whole for the first time in months and they performed in the same efficient style that helped them battle through the rash of injuries.
Tony Parker had 22 points and seven assists in his return from a six-game absence, leading San Antonio's balanced attack in a 112-106 victory over the Dallas Mavericks on Sunday night.
Parker played with his usual relentlessness, finishing 10 for 15 from the field on a series of breakneck drives. He also had just one turnover in 32 minutes, and the Spurs had six players score in double figures.
"I thought Parker looked great again coming off a nice little 10-day break they can afford to give him," Mavericks forward Dirk Nowitzki said. "And he just comes in and looks great."
Despite a series of injuries, San Antonio (43-16) remains 1 1/2 games behind Oklahoma City (45-15) for the top seed in the Western Conference.
Tim Duncan scored 17 points, Kawhi Leonard added 16 and Boris Diaw had 13 points and 10 rebounds for San Antonio. Manu Ginobili had 15 points and seven assists as the Spurs extended their winning streak to three games.
Nowitzki scored 22 points, Vince Carter added 21 and Monta Ellis had 17 for the Mavericks, who have lost eight straight to the Spurs.
Parker looked refreshed after not playing since Feb. 10 for what San Antonio coach Gregg Popovich officially listed as `'rest," but unofficially was due to a series of lower body maladies.
"I think it was a little bit of (a physical and mental rest)," Parker said. "Pop, I trust his judgment. I didn't want to admit it to myself. But maybe I was tired mentally. It's a lot of basketball the last three years with no break; the (French) national team and NBA. It definitely helped, I felt fresh."
The French point guard made his first shot, and on the ensuing possession, drove into the heart of the paint to draw the defense and fired a pass to Leonard for an open 3-pointer that gave San Antonio a 5-2 lead.
"I just try to penetrate and make stuff happen," Parker said. "Obviously, I want to score; but I want to do both. I want to create shots for my teammates. Myself and Manu (Ginobili), we can create a lot of offense, we have great shooters all around us. I can't remember the last time we had everybody."
Parker punctuated his return with a left-handed layup from the right side of the rim to avoid Dalembert's reach with 45 seconds remaining.
"He's been an MVP candidate, really each of the last three, four, five years," Dallas coach Rick Carlisle said. "Look, he's that good and he was obviously fresh tonight. He hit shots that were the shots that were there. You've got to give him credit for that and we needed to be a little bit better on our coverages."
The Spurs visibly frustrated Nowitzki, who continually yelled at officials. Popovich alternated Splitter, Diaw and Leonard defensively on Nowitzki, who shot 9 of 17.
"It was just to give him a different look," Popovich said of the rotations. "He's such a great player. Nobody stops him. At least giving him a different look makes me feel better like I'm trying, like I'm doing something."
Nowitzki also committed two early fouls.
"The first one was stupid," he said. "I saw the ball, kind of reach for it. By the time I reached for it, the ball was gone and I hit his arm. I missed my first two shots. I think I was a little anxious; I really wanted to play well. By the time I settled in in the second quarter, I was little too hyped up."
Carter kept the Mavericks in the game almost single-handedly in the first half, as Dallas trailed just 48-47. Ginobili scored eight straight points, including a pair of 3-pointers, as the Spurs opened a 78-67 lead with a minute remaining.
Ginobili, who was 2 for 5 on 3s, was energized by the team's return to health.
"For Tim and Tony, it's been a while, more than a month, probably without all three playing," Ginobili said. "It feels good. As I said the last two games, it's very important for us to be healthy, to start feeling confident, to start playing with each other again over the last stretch of the season."
Game notes

The Spurs have had 24 different lineups this season. ... San Antonio has won 12 of 14 regular-season games against Dallas. The Mavericks have not beaten the Spurs since a 106-99 victory on March 17, 2012, in Dallas. ... Popovich and Nowitzki engaged in somewhat contentious banter during the game. When Nowitzki was whistled for fouling Parker on a drive, he yelled at official Derek Richardson as he left for a substitution, "Just because (Popovich's) yelling doesn't mean there's a foul."
Regular Season Series
SA leads 3-0
AT&T Center
7:00 PM, March 2, 2014
Coverage: NBA TV
Attendance: 18,581
Capacity: 18,354
Referees:
Derek Richardson
John Goble
Ron Garretson
2022-23 Southwest Standings