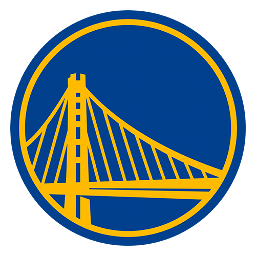 | | 1 | 2 | 3 | 4 | T |
| --- | --- | --- | --- | --- | --- |
| GS | 29 | 27 | 23 | 19 | 98 |
| LAC | 29 | 25 | 30 | 27 | 111 |
Blake Griffin, Clippers dump Warriors as win streak hits 9
LOS ANGELES -- When Blake Griffin soared past Stephen Curry and hammered home his one-handed rebound of Danny Granger's missed jumper, the slam emphasized everything that's so impressive about the Los Angeles Clippers' nine-game winning streak.
The Clippers are on this roll against good teams, at a perfect time for their playoff preparations -- and just like Griffin's mind-blowing dunk, they're doing it with style.
Griffin had 30 points and 15 rebounds, Granger added 18 points off the bench, and the Clippers surged past the Golden State Warriors 111-98 on Wednesday night.
Chris Paul had 16 points, 12 assists and eight rebounds for the Clippers, who split their four-game season series against their Pacific Division rivals with an impressive finish to a tight game.
---
"This is the time of year when you want to be playing your best," Griffin said. "Our fight has been great. Whoever is on the court ... up 10 or down 10, I think we've come to a point where it doesn't really matter. We stick together and try to pull it out."
Griffin was in top form on both ends of the court, punctuating his latest monster performance with that rebound slam with 8:18 to play. The four-time All-Star has scored at least 20 points in 24 consecutive games, the second-longest streak in the NBA this season.
Los Angeles has the third-longest winning streak in club history and the team's best record after 66 games (46-20), but the Clippers don't seem satisfied by their five-game lead over Golden State in the division standings.
"It's impressive, because for the most part, we've been playing good teams," Granger said after his fifth game with the Clippers. "You really want to peak at this time going into the playoffs, because if a team is hitting on all cylinders, you look up and you're in the Finals."
Klay Thompson scored 26 points and David Lee had 20 for the Warriors, whose five-game winning streak ended with their fourth straight loss to the Clippers at Staples Center. Curry had just 13 points and 11 assists before sitting out the final minutes.
Golden State got an impressive game from Thompson, but its normally reliable bench went 3-for-25, struggling mightily for most of the second half.
"We've been playing great basketball against some good teams, and we thought we could come in here and play very well and get a win," Curry said. "It didn't turn out that way, but one loss isn't going to stop us. We're going to continue that momentum, that rhythm."
Los Angeles held Golden State to just one field goal in a 9:40 stretch spanning the final two quarters. The Warriors stayed in it with defense and free throws, but Darren Collison scored six quick points down the stretch in the fourth quarter, and Matt Barnes' 3-pointer with 1:25 to play essentially sealed the win.
The California clubs completed their series with another demonstration of the reasons they might have the West Coast's best current rivalry, although both teams agree they need playoff stakes to develop true enmity.
"All four games this year have been very competitive games," Lee said. "Both teams took care of their home court. I think we're two pretty evenly matched teams that have big plans for the postseason, so we look forward to seeing what happens the rest of the season. These last three games we've played felt like playoff-style games."
Granger kept the Clippers in it during a rocky first-half stretch, making his first six shots without a miss in about 11 minutes. Los Angeles rolled off a 15-3 run to close the third quarter with an 84-79 lead, scoring nine straight points capped by Paul's 3-pointer on a cross-court assist from Griffin with 0.1 seconds left.
Game notes

Paul missed eight of his first nine shots and struggled all night under tight defense from Thompson. Paul went back out on the Staples Center court after the game with an assistant coach to work on his shot after his 5-for-15 effort. ... Clippers G Jamal Crawford sat out for the fifth time in six games with a strained left calf. Jared Dudley returned from a three-game absence with back spasms but played just one minute. ... Griffin grabbed his 3,000th career rebound late in the first half. He is the third player in NBA history to have 6,000 points, 3,000 boards and 1,000 assists in his first four full NBA seasons while also making 50 percent of his shots, joining Kareem Abdul-Jabbar and Charles Barkley.