| | 1 | 2 | 3 | 4 | T |
| --- | --- | --- | --- | --- | --- |
| MEM | 27 | 25 | 24 | 17 | 93 |
| GS | 30 | 23 | 26 | 21 | 100 |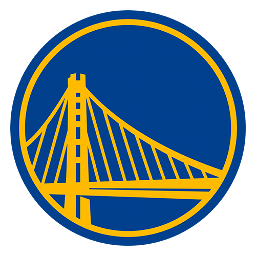 Warriors shut down Grizzlies late as Stephen Curry provides punch
OAKLAND, Calif. -- Stephen Curry stepped up again and hit another key shot for Golden State in the closing minutes.
The role fits him comfortably.
Curry scored 33 points, including a go-ahead 3-pointer, and the Warriors ended a five-game home losing streak against the Memphis Grizzlies with a 100-93 victory Friday night.
"Memphis is right behind us," Curry said. "These are home games we need to close out to finish the season."
The Grizzlies have been particularly tough on the Warriors, winning 11 in a row until Golden State snapped the streak in its last visit to Memphis last December.
"They are a good team that has beaten us when we've had all our players," Warriors coach Mark Jackson said. "This was a big-time win."
Klay Thompson added 14 points, with a pair of free throws late to clinch it, and Marreese Speights had 15 points in his first start as a member of the Warriors.
"I had the opportunity to start," Speights said. "I'm going to be working hard to stay ready."
Jermaine O'Neal added 10 for the Warriors, who moved two games ahead of the Grizzlies for the sixth seed in the Western Conference.
"We still have work to do," Curry said. "We have to play together and show up on the defensive end like we did tonight. We have the weapons to deliver a heavy punch at any time."
Zach Randolph scored 21 points to lead the Grizzlies, who had won eight of their previous 10 games. Mike Conley added 20, Marc Gasol had 17 and Courtney Lee 11.
"We didn't get good enough shots," Grizzlies coach David Joerger said. "We came out of a timeout and got Zach at 4 feet and he just missed. After that they just pushed us around the floor."
Randolph, on a reverse layup, gave Memphis a 93-86 edge with four minutes remaining to play in the game before the Warriors scored the game's final 14 points, with Curry nailing a 3-pointer with 1:21 left, to go up 96-93.
"It was really disappointing," Randolph said. "To be up five with two or three minutes left in the game, not able to execute, not able to get stops was really frustrating."
Golden State took a 79-76 lead into the fourth quarter after falling behind by eight. The Warriors went on a 21-8 run during the third period.
"Curry had it going tonight," Lee said. "We should have tried to get the ball out of his hands as much as possible, but they were able to knock down some shots. Draymond Green hit two big 3s, so it was tough."
Green scored 12 points in the contest to go with a game-high nine rebounds.
The Warriors held an early seven-point edge, the largest lead by either team through the first half, which had four lead changes and was tied six other times.
Curry's driving layup in the final 2 seconds gave the Warriors a 53-52 advantage at halftime.
Game notes

Warriors C Andrew Bogut bruised his pelvis in the first quarter and did not return. He will undergo an MRI on Saturday. ... Warriors F David Lee missed the game with a strained right hamstring. ... The Grizzlies were 5-0 in the state of California entering play Friday night. ... The Warriors recorded their 74th consecutive sellout. ... The Grizzlies lead the league in fourth-quarter field-goal percentage since the All-Star break. ... The Grizzlies lost for just the fourth time in 18 games when shooting 50 percent or better. ... The Warriors won 45 games for the second consecutive season, the first time they've done so since 1974-77.