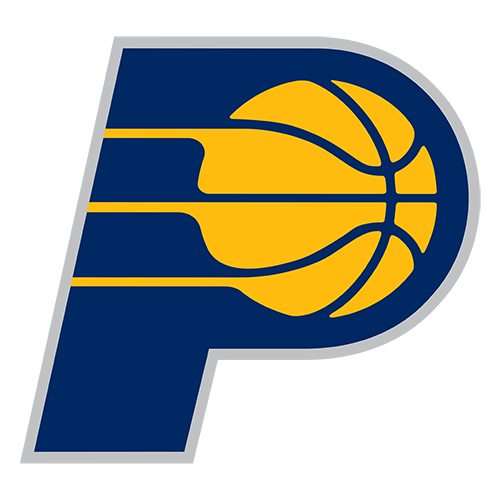 | | 1 | 2 | 3 | 4 | T |
| --- | --- | --- | --- | --- | --- |
| IND | 20 | 16 | 22 | 18 | 76 |
| CLE | 25 | 24 | 24 | 17 | 90 |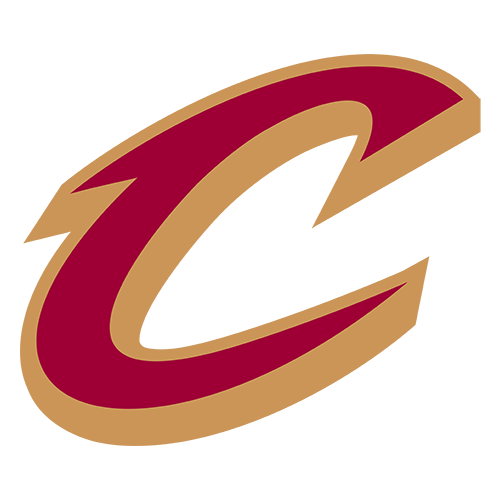 Surging Cavaliers push Pacers' road skid to 5 straight
CLEVELAND -- Sitting in the last chair on Indiana's bench, David West stared straight ahead, unable to look at the court.
As the final seconds ticked off the clock on another disheartening loss, West seemed dazed.
The Pacers' promising season is unraveling
Dion Waiters scored 19 points, Luol Deng added 15 and the Cleveland Cavaliers kept their playoff push going with a 90-76 win Sunday over the skidding Pacers, who are losing their grip on the No. 1 seed in the Eastern Conference.
Tristan Thompson had 16 rebounds as the Cavs snapped a nine-game losing streak against Indiana. Cleveland came in three games behind slumping, idle Atlanta for the conference's final playoff spot. With seven games left -- six against teams with losing records -- the Cavs still have a chance.
The Pacers, meanwhile, are falling apart. They lost their fifth straight road game and now lead Miami by one game for the East's top record and home-court advantage throughout the postseason. Since beating the Heat at home last week, Indiana has lost to Washington and Cleveland.
"We're losing games at an alarming rate to teams that are inferior to us," said West, who picked up a technical four in the fourth quarter. "We can't figure out a way to perform better. We've done what you do. We've had team meetings. We've had players-only meetings. We've had players and the coaches (meetings). We're kind of looking for answers right now, and things don't get any easier."
Paul George scored 15 and West 14 for Indiana, which fell behind by 21 in the fourth quarter.
Once thought to be a lock to make the conference finals, the Pacers are in disarray as they enter the final weeks of the regular season.
"We're lost right now," guard Lance Stephenson said. "We just have to play through it."
Indiana's offense lacks rhythm, and other than their win over the Heat, the Pacers aren't showing the same intensity or energy that has made them one of the NBA's top teams.
"We're all frustrated," coach Frank Vogel said. "I think we're playing against ourselves. It's a level of play that we're trying to reach that we're not close to where we need to be."
The Pacers trailed the Cavs by 13 at halftime, and after pulling within six in the third, Indiana let the Cavs go on a 14-5 run, capped by Jarrett Jack's 3-pointer that made it 69-54.
Indiana never got close enough to threaten the Cavs in the fourth, and Vogel pulled West and his other starters for the final 1:20 -- a surprising sign of surrender.
Midway through the quarter, West was assessed the technical and a flagrant-1 after a mix-up with spunky Cavs rookie guard Matthew Dellavedova and Cleveland center Spencer Hawes.
There's still time to get things fixed, but the Pacers have lost nine of 15 since March 4 and it won't get any easier with San Antonio coming in for a visit on Monday. The Spurs have won 17 straight.
"We've got to get to playing better," West said. "We've got eight games left. It's going to get real. We don't want to be disappointed in April and May. We've got to figure something out. Everybody, individually, all of us have to look at ourselves and figure out what we can do to right this ship."
The Cavs, on the other hand, are peaking at the right time. They won for the fourth time in five games despite playing without All-Star point guard Kyrie Irving, who missed his eighth straight with an injured biceps.
Irving could be back this week, when the Cavs, who are 14-12 since Feb. 5, are at Orlando before a showdown on Friday against the Hawks, who have lost six in a row.
"Our guys just keep fighting," Cavs coach Mike Brown said.
Cleveland played the second half without center Anderson Varejao, who strained his right shoulder. The Cavs said their leading rebounder will be re-evaluated Monday.
The Pacers, who shot just 37 percent, lacked any offensive cohesion and left Cleveland searching for answers.
"A lot of our guys are out of rhythm right now," Vogel said. "We've got to figure it out."
Game notes

The Pacers have scored less than 80 points in four of their past five games. ... Irving was scheduled to be re-evaluated Sunday by team physician Dr. Richard Parker. It's not yet known when, or if, Irving will play again. ... Cleveland's schedule couldn't be better over the next seven games for its playoff drive. The Cavs will play just one team -- Brooklyn -- with a winning record and that's in the season finale. ... George is shooting just 31 percent (40 of 130) in his last eight games.
Regular Season Series
IND Wins 3-1
Rocket Mortgage FieldHouse
Attendance: 17,147
Capacity: 19,432
Referees:
Pat Fraher
Kevin Cutler
Ken Mauer
2022-23 Central Standings