| | 1 | 2 | 3 | 4 | T |
| --- | --- | --- | --- | --- | --- |
| SAC | 25 | 26 | 22 | 28 | 101 |
| GS | 34 | 22 | 41 | 29 | 126 |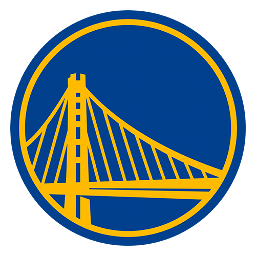 Klay Thompson nets NBA-record 37-point quarter, finishes with 52
OAKLAND, Calif. -- The sellout crowd chanted Klay Thompson's name. Both benches stood, equally stunned at what was taking place. Thompson's teammates continued to get him the ball -- and he just kept shooting.
"They just kept wanting to see the show," Thompson said. "That's what they kept telling me."
Thompson set a league record for the most points in a quarter Friday night, a thrilling 37-point third period that powered the Golden State Warriors to a 126-101 victory over the Sacramento Kings.
"I was one of the luckiest NBA players ever to play with Michael Jordan, Tim Duncan, David Robinson and some of the greatest players ever," Warriors coach Steve Kerr said. "As many spectacular things as Michael did, which he did nightly, I never saw him do that."
Thompson finished with a career-high 52 points, pleasing 19,596 fans at rowdy Oracle Arena with a performance that will long be remembered in the basketball-loving Bay Area. The All-Star hopeful made all 13 shots, including a league-record nine from 3-point range in a quarter, and hit both of his free throws during a 12-minute span of pure basketball bliss.
"It was kind of a blur. I wish I could go back and enjoy it some more, but moments like that go by really fast," Thompson said.
His streaky shooting stroke helped the Warriors (35-6) erase a sloppy showing in the middle of the game for their franchise-best 18th consecutive home victory. Golden State became the 10th team to win at least 35 games halfway through a season.
Thompson surpassed the 33-point mark set by George Gervin in 1978 and matched by Carmelo Anthony in 2008 for the most points in a quarter. Michael Redd and Joe Johnson shared the previous mark for most 3s in a quarter with eight.
Thompson, who signed a four-year, near-maximum contract extension worth about $70 million this summer, couldn't remember ever dominating a game like that.
"Maybe elementary school," he joked.
A day after backcourt teammate Stephen Curry received the most All-Star votes in the NBA and Kerr learned he would lead the Western Conference in the league's showcase game, Thompson let the world know he expects to be right next to them at Madison Square Garden on Feb. 15.
Thompson stunned Sacramento -- and just about everyone in the building -- with a performance unlike any other in league lore. He hit one I-can't-believe-he-just-made-that basket after another -- including a 28-footer -- and added an alley-oop from Curry on the fast break just for good measure.
Thompson said two other shots left him just as baffled: an off-balance one in the corner, and another off a curl that got a "shooter's bounce." He even made one from about 10 feet beyond the 3-point line after a play that didn't count.
At that point, Warriors assistant Jarron Collins turned to Kerr and quipped, "We have to get more balance."
Thompson seemed to love every minute of it, flapping his hands to the crowd while running down the court. During one timeout, he sat on the bench with his hands over his head, staring at the scoreboard in disbelief.
"It was reminiscent of Michael (Jordan), because it was sort of otherworldly," Kerr said.
Thompson scored 19 consecutive points during one scintillating stretch, which ended with him zipping a left-handed pass to Draymond Green for a layup.
"You don't get that hot in '(NBA) 2K,'" Green said, referring to the popular video game.
Thompson finally a missed a shot -- from 21 feet -- at the start of the fourth quarter, in the game only because, Kerr said, players pleaded with him not to take him out. Thompson left to a standing ovation with 9:28 remaining.
"You always dream about it, being a big-time scorer and a big-time player. It's crazy it's reality," said Thompson, who finished 16-of-25 from the floor, 11-of-15 from long range and 9-of-10 on free throws.
Thompson's touch made sure the Warriors equaled the franchise's highest win total before the All-Star Game. The defending champion 1975-76 Warriors went 35-13 before the break and finished with a team-best record of 59-23.
DeMarcus Cousins had 28 points and 11 rebounds in Sacramento's sixth straight loss, although he wasn't that frustrated after this one. How could he be?
"I mean, the ball was barely touching his fingertips and he was releasing it. It's pretty hard to stop something like that," Cousins said.
Rudy Gay was ejected in the second quarter, leaving the Kings (16-27) short-handed.
Golden State started with a flurry from long range, going on a 22-2 run in the first six minutes to build an 18-point lead. Kerr dug deep into his bench early, and with second-unit anchor Andre Iguodala getting the night off to rest, the Warriors had little punch off the bench.
Sacramento sliced the deficit to just three early in the second quarter, trailed only 56-51 at the half and briefly took the lead in the third quarter until Thompson took over.
TIP-INS
Kings: Fell to 5-14 since Michael Malone was fired as coach. ... Carl Landry, who played for Golden State during the 2012-13 season, missed his fifth straight game with a sprained right wrist.
Warriors: Have won the first three meetings this season and seven straight against Sacramento. It's the longest streak in the series since winning seven in row in 1994-95. ... The Warriors are 20-1 at Oracle Arena this season.
UP NEXT
Kings: At New York on Monday.
Warriors: Host Boston on Sunday.