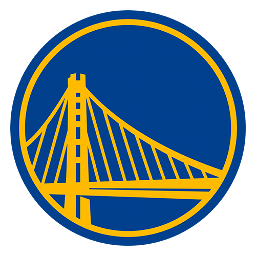 | | 1 | 2 | 3 | 4 | T |
| --- | --- | --- | --- | --- | --- |
| GS | 30 | 24 | 32 | 28 | 114 |
| WSH | 28 | 23 | 32 | 24 | 107 |
Stephen Curry returns with 32 points as Warriors dump Wiz
WASHINGTON -- Considering the workout he gave it Tuesday night, Stephen Curry's right foot appears to be just fine.
Curry returned from a one-game absence to lead all scorers with 32, Klay Thompson added 17 more, and the Golden State Warriors defeated the Washington Wizards 114-107.
Curry missed Sunday's loss at Indiana with the sore foot but played nearly 34 minutes Tuesday. He hit 11 of 18 field goal attempts -- many with impressive degrees of difficulty -- including five of nine from 3-point range.
"It's good to have Steph Curry back doing what he does," Thompson said. "Mesmerizing the crowd, mesmerizing us and keeping us in the first half."
Curry played all but four seconds of the first quarter and scored 13 points as the Warriors rallied from an early deficit.
"It's still not pain-free, but it felt fine," he said of his foot. "Once you start playing, the adrenaline kicks in, and you don't feel anything. It was good to just break a sweat in the first quarter and feel active and not limited at all."
Marreese Speights added 16 points off the bench for the Warriors, who have won five of six.
The Wizards shot 53.2 percent (42 for 79) and out-rebounded Golden State 45-29 but committed a season-high 26 turnovers, compared to nine by the Warriors.
"I've never seen a turnover disparity like that, where the game turned out to be close at the end," Golden State coach Steve Kerr said. "Little weird, but we got it done."
Paul Pierce led the Wizards with 25 points and 18 in the second half. Marcin Gortat added 16 points and 11 rebounds, while John Wall chipped in 16 points and 11 assists.
After dropping their fourth straight and ninth in 11 games, the Wizards bemoaned the turnovers but not their effort in taking Golden State to the final minutes after a pair of blowout losses.
"To give them that many more possessions -- 11 more shots -- makes it tough on you," coach Randy Wittman said. "Our effort was great. [If] we play the way we play tonight, we take care of the ball better, we'll get back to winning games."
Washington's Rasual Butler's hit a 3-pointer to tie the score at 90 with 8:32 left, but the Warriors answered with a 6-0 spurt capped by Andre Iguodala's jumper.
Washington got to within three twice in the final minutes, including when a Nene basket made it 102-99, but Iguodala responded with a 3-pointer.
Pierce scored 14 of his points in the third quarter as the Wizards rallied from six points down to briefly take the lead.
"I saw something different today than I did the last two games," he said. "Outside of our turnovers, we played with much more urgency."
Curry scored Golden State's final nine points in the third quarter by connecting for a pair of free throws, a 3-pointer from the top of the key, a jumper from the wing and, finally, a baseline floater.
CURRY VISITING WHITE HOUSE
Curry will visit the White House on Wednesday to promote the United Nations' Nothing But Nets anti-malaria program.
It's an opportunity for Curry to meet President Obama -- possibly.
"I'm not even sure I'm meeting him, actually," he said after the game.
Although the President's schedule is in flux, the Nothing But Nets program continues its steady progress in part due to Curry. He donates three insecticide-treated nets for every three-pointer he makes. That's 15 nets just for his night against the Wizards.
The Wednesday meeting will include discussion of Obama's six-year plan for the program, regardless of who's there to see Curry. As for meeting the president, Curry was hopeful and said, "If I open the right door, maybe he'll be there."
SUPER PIERCE
Pierce had to be helped off the court after banging knees with a Golden State player in the game's closing seconds.
"Just icing it," he said afterward. "I think it'll be all right."
Asked if the knee and plane ride to Minneapolis would affect his ability to play Wednesday night, Pierce answered: "Can't break steel."
IGNORE THE PREDICTIONS
"That's crazy," Kerr said when asked about Golden State being the favorite as the playoffs approach. "Nobody should favor anybody for the championship. There's going to be eight great teams in the West in the playoffs. It doesn't matter what people predict. I used to have that job, and I'd make those predictions, then go home and have a beer or go play golf or something. It didn't matter what I said."
TIP-INS
Warriors: Tied franchise record with their fifth straight win in Washington. ... The starting lineup of Curry, Thompson, Harrison Barnes, Draymond Green and Andrew Bogut improved to 33-3 this season ... The team is 1-1 so far on its six-game road trip.
Wizards: Beal missed his sixth consecutive game. ... The double-double was the 31st of the year for Wall and the 16th for Gortat. ... It was Pierce's first 20-plus-point game since Jan. 14, when he scored 32 at Chicago.
UP NEXT
Warriors: At the Cavaliers on Thursday.
Wizards: At the Timberwolves on Wednesday.
Information from ESPN's Ethan Sherwood Strauss was used in this report.
Regular Season Series
GS leads 1-0
Capital One Arena
7:00 PM, February 24, 2015
Attendance: 20,356
Capacity: 20,600
Referees:
Bill Kennedy
Mike Callahan
J.T. Orr
2022-23 Pacific Standings
2022-23 Southeast Standings