| | 1 | 2 | 3 | 4 | T |
| --- | --- | --- | --- | --- | --- |
| LAC | 28 | 22 | 18 | 30 | 98 |
| GS | 29 | 28 | 30 | 19 | 106 |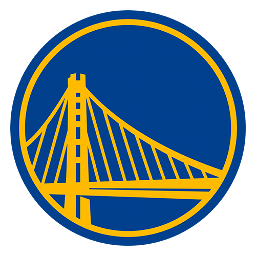 Warriors knock off Clippers, win sixth straight home game
OAKLAND, Calif. -- Stephen Curry dribbled around his back and through a trio of defenders, stepped behind the arc and lofted an off-balance 3-pointer from the top of the circle that swished.
Curry made the dazzling play of the game, then his supporting cast did almost everything else to take the pressure off Golden State's do-it-all point guard.
"Nothing he does surprises me anymore," coach Steve Kerr said.
Draymond Green had 23 points and six assists and the Western Conference-leading Warriors beat the Los Angeles Clippers 106-98 on Sunday for their sixth straight home victory.
Klay Thompson added 21 points on 9-for-13 shooting in the matinee with both teams leaving town and having a game Monday.
Shaun Livingston gave Golden State another nice lift off the bench with a season-best 21 points and eight rebounds in 28 minutes.
Curry, greeted by chants of "M-V-P!," didn't score his first field goal until 5:16 before halftime and finished with 12 points and four assists in the Warriors' seventh straight home win against the Clippers.
He put his team up 65-52 at the 8:44 mark of the third with the snazzy 3 under pressure. Kerr figured Curry thought the shot clock was winding down.
Nope. He just wanted to find his groove on a quiet day by his standards.
"I got a little bit of breathing room," Curry said. "Just a confidence shot."
With Curry drawing two defenders, Golden State is getting good at capitalizing on its 4-on-3 offensive chances.
Austin Rivers had 22 points off the bench and JJ Redick scored 18 points to lead Los Angeles in another physical, testy matchup between the rivals after the Clippers eliminated Golden State in the first round of last season's playoffs.
The Clippers have lost five in a row at Golden State and were again without Blake Griffin for a 12th straight game as he recovers from surgery to remove a staph infection from his right elbow.
"I don't think they like us. I don't know why," Los Angeles coach Doc Rivers quipped. "Steve told me he didn't like me. We're the last team to knock them out, and they know that. So I think that adds to it."
Golden State lost 100-86 at Los Angeles on Christmas after beating the Clippers by 17 at Oracle Arena in early November. The teams combined for 15 of 60 from 3-point range on Dec. 25.
The home team has won each of the last 10 regular-season games. The rivals play once more on March 31 at Staples Center.
"We've never called it a rivalry," Curry said. "It's always competitive and usually a spirited game."
Thompson's three 3s pushed him past Kerr (726) on the NBA's all-time list.
TIP-INS
Clippers: Los Angeles had its three-game road winning streak snapped. ... Jamal Crawford missed his second straight game with a bruised right calf suffered March 2 at Minnesota. Nate Robinson, signed to a 10-day contract Saturday for depth in Crawford's absence, had five points and three assists in 20 minutes for Los Angeles. "We've proven we can play with teams with Jamal and Blake out. What we haven't done is won with them out yet," Rivers said. ... The Clippers made 8 of their first 10 shots before Golden State got rolling.
Warriors: Golden State is 27-2 at home, 6-0 vs. the Pacific Division. ... Former Warriors big man Adonal Foyle was in attendance and recognized with a video tribute a day before his 40th birthday. ... There were seven first-quarter lead changes and the Warriors led 57-50 at halftime before using a 30-point third quarter to pull away. ... Golden State is 31-0 when holding an opponent to below 100 points.
GETTING DEFENSIVE
Rivers and Kerr will go with their respective guys for NBA Defensive Player of the Year -- Rivers choosing DeAndre Jordan and Kerr going with Green.
Rivers doesn't even consider anyone close to Jordan, saying there's not even a second choice in his mind.
"I think clearly Draymond Green is the Defensive Player of the Year," Kerr said before the game, then added afterward of Green's versatility, "He can coach the team, too."
UP NEXT
Clippers: Host Minnesota on Monday.
Warriors: At Phoenix on Monday.