| | 1 | 2 | 3 | 4 | T |
| --- | --- | --- | --- | --- | --- |
| IND | 20 | 21 | 31 | 20 | 92 |
| CLE | 25 | 20 | 27 | 23 | 95 |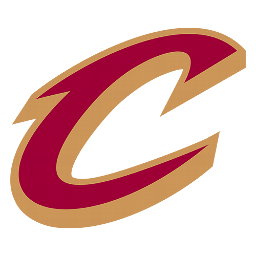 LeBron James scores 29 as Cavs edge Pacers, clinch playoff spot
CLEVELAND -- LeBron James didn't let a nasty head cold stop him from two appointments -- seeing his son perform at school and getting the Cavaliers into the playoffs.
He scored 29 points -- 13 in the fourth quarter -- and Cleveland edged the Indiana Pacers 95-92 on Friday night for its 15th straight win at home.
James, who was feeling so ill that he stayed behind in the locker room at halftime, was at his best down the stretch. He scored 11 straight points in the fourth to give Cleveland a 93-92 lead. However, it was Cavs guard Iman Shumpert who came up with the biggest play, running down a long rebound and knocking down two free throws with a second left.
With the win, the Cavs clinched a playoff spot -- their first since 2010 before James left as a free agent for Miami.
"It feels amazing," said All-Star guard Kyrie Irving, who will take part in an NBA postseason for the first time. "It's an awesome thing. I can't wait for it."
James was so sick that he skipped the Cavs' morning shootaround so he could get some extra sleep. But while resting at home, he was late to see his youngest son Bryce read in front of his school. James made it to the play -- "I had to be there" -- and the Cavs were thrilled the four-time MVP dressed against the Pacers.
"LeBron does a lot of great things," Cleveland coach David Blatt said. "One of those things is he came to play. He was sick and certainly could have made an excuse but did not. He wanted to play, and we let him go."
After Shumpert's free throws, Indiana had one last chance, but C.J. Miles' desperation 3-pointer was way off and Cleveland held on to win a game that had a playoff vibe from the start.
"Any time you play Indiana, it's like that," said James, who has faced the Pacers many times in the playoffs. "Every possession counts, and that was one of those types of games."
Irving added 13 points for Cleveland, and Kevin Love had 13 rebounds and scrapped underneath for a key rebound in the final minute. The Cavs are a league-best 26-6 since Jan. 15.
George Hill scored 24 points and Roy Hibbert had 20 for the Pacers, who dropped their fourth straight and damaged their playoff hopes.
Indiana had chances, but down the stretch the Pacers couldn't stop James.
"We just got undone by one of the best players in the league," coach Frank Vogel said. "I thought we made most of [James'] shots, really tough shots, but he made them anyway."
Reserve guard Matthew Dellavedova gave Cleveland a huge lift, hitting three 3-pointers -- two on consecutive possessions early in the fourth. But it was James, arguably the NBA's best closer, who put the Pacers away.
He scored nine consecutive points, the last two on a driving layup he accentuated with a scissor kick, to give the Cavaliers a 91-89 lead with 2:40 remaining. Miles drained a long 3 to put the Pacers up one, but James delivered again with an off-balance runner in the lane.
The Cavaliers have much loftier goals than making the playoffs, but James acknowledged just getting in was a big step for a team not accustomed to winning.
"It's a huge accomplishment for our team," he said, looking around the room at the lockers of Irving, Love and Tristan Thompson, none of whom have played in the postseason. "For me, I don't look too far into it, but for guys who have never been in the postseason, they shouldn't take that for granted and overlook that. It's a huge thing for those guys, and I was happy to be a part of their first clinch."
GEORGE UPDATE
While the Cavs had James, the Pacers were still without All-Star guard Paul George, who could be eyeing a return from a broken right leg sustained over the summer. A team official said George will update his status Monday following the team's shootaround.
Vogel was adamant that George will not play Saturday when the Pacers host Brooklyn.
TIP-INS
Pacers: David West played 12 minutes before leaving with an undisclosed illness. ... With his team scrapping for a playoff spot, Vogel was asked if he keeps an eye on the NBA standings. "Too much," he said. "I do look at it -- probably more than I should. I know how close we are."
Cavaliers: J.R. Smith came in shooting 50 percent (20-of-40) in his last five games on 3-pointers. ... The Cavs won't play at home again until March 29 as Quicken Loans Arena hosts the NCAA Midwest Regional. ... The Cavs are 38-3 when leading or tied entering the fourth.
UP NEXT
Pacers: Host Brooklyn on Saturday.
Cavaliers: At Milwaukee on Sunday.