EASTERN CONFERENCE SEMIFINALS - GAME 4
Series tied 2-2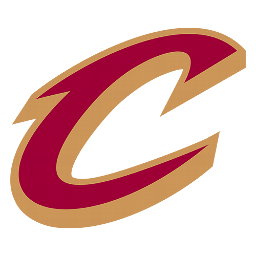 | | 1 | 2 | 3 | 4 | T |
| --- | --- | --- | --- | --- | --- |
| CLE | 26 | 23 | 12 | 25 | 86 |
| CHI | 28 | 17 | 23 | 16 | 84 |
LeBron James hits jumper at buzzer to pull Cavs even with Bulls
CHICAGO -- LeBron James watched his coach draw up the final play -- and then drew one up of his own.
"Give me the ball and get out of the way," he said.
James overruled Cleveland coach David Blatt's idea for a last-second inbounds play and drained a jumper from the corner at the buzzer to give the Cavaliers an 86-84 victory over the Chicago Bulls on Sunday, evening the Eastern Conference semifinal series at 2-2.
During a stoppage the Cavs only got because the officials were reviewing a play, Blatt designed a play that had James taking the ball out. The four-time NBA MVP has been in enough pressure situations that he vetoed his coach.
"I was supposed to take the ball out," James said. "I told Coach there was no way I'm taking the ball out unless I could shoot it over the backboard and go in. So I told him, 'Have somebody else take the ball out.' The play that was drawn up, I scratched it. I just told Coach, 'Just give me the ball. We're either going to go into overtime or I'm going to win it for us.'"
James, playing the final quarter on a sprained left ankle, finished with 25 points to help the Cavaliers win in another wild finish, returning the favor after Chicago took Game 3 on Derrick Rose's banked 3-pointer at the horn.
This time, James got whistled for an offensive foul when he elbowed Mike Dunleavy Jr., and Rose scored on a driving layup with 9.4 seconds left. Blatt tried to call a timeout but didn't have one and assistant Tyronn Lue alertly pulled him off the court.
Then, following an animated break, James ended it with the 21-foot jumper over Jimmy Butler, setting off a wild celebration by Cleveland's players who pinned James to the scorer's table.
Game 5 of the best-of-seven series that's had about everything is Tuesday night in Cleveland.
James rolled his left ankle in the third quarter, but fought off the injury. He committed eight turnovers and struggled again from the field, hitting 10 of 30 shots after going 8-of-25 in Game 3. But he also had 14 rebounds, eight assists and a shot that gave Cleveland fans some comfort after Rose broke their hearts on Friday night.
"There's nothing you can do about it," Rose said of James' contested jumper. "He hit a great shot. He's a hell of a player. We just have to make sure that if we're in that position again, just make sure that we force him out a little bit more or make someone else get the ball."
Kyrie Irving, playing with a sprained right foot, was 2-of-10 and had 12 points and two assists.
Timofey Mozgov had 15 points and nine rebounds, and J.R. Smith, who was suspended for Games 1 and 2, came on strong for Cleveland down the stretch, scoring 11 of his 13 points in the fourth quarter.
Rose scored 31 points and Butler added 19. They were the only players in double figures for Chicago, which was playing without Pau Gasol, out with a strained left hamstring. His status for Game 5 is in question.
"I thought the last two [games] could have gone either way," Bulls coach Tom Thibodeau said. "They're hard fought. They're a great team."
The Cavaliers went more than 7 minutes without scoring in the third and got a major scare late in the quarter when James rolled his left ankle when he stepped on Rose's foot and was called for a charge.
Blatt had a rough final few minutes, nearly costing the Cavs by trying to call a timeout and then having James change his play call.
"Players make mistakes, coaches make mistakes and we have to be able to cover for one another," James said.
Rose hit two free throws with 1:32 remaining to make it 82-79, but he missed a 3 with about a minute remaining after Joakim Noah took a charge against James.
Cleveland's superstar then hit two free throws to make it a five-point game.
Butler buried a 3 with 27 seconds left to cut it to 84-82.
The Cavaliers called a timeout with 21.2 seconds left and burned two more timeouts trying to inbound it. They finally got the ball to a double-teamed James, who got called for a foul after he turned and swung his elbow into Dunleavy.
Rose drove for a tying layup with 9.4 seconds left. Blatt tried to call a timeout that he didn't have, but Lue restrained him, preventing a technical.
"Yeah, I almost blew it, to be honest with you," Blatt said.
James made sure he didn't.
TENDER ANKLE
James on his ankle: "I wasn't coming out. I can't afford to come out, not only because of the position that our team is in but because of who I am as a leader of this team. I was going to fight through it no matter what. That's why we have a great training staff. They'll probably be on me around the clock to make sure my wheel is as close to 100 percent as possible by Tuesday."
TIP-INS
Cavaliers: The Cavaliers shot 38.7 percent and were 5-of-25 on 3-pointers.
Bulls: Taj Gibson started for Gasol and finished with six points and eight rebounds.