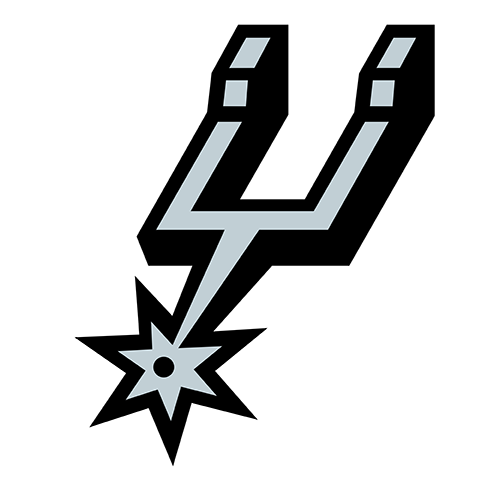 | | 1 | 2 | 3 | 4 | T |
| --- | --- | --- | --- | --- | --- |
| SA | 28 | 24 | 25 | 31 | 108 |
| MIN | 16 | 22 | 23 | 22 | 83 |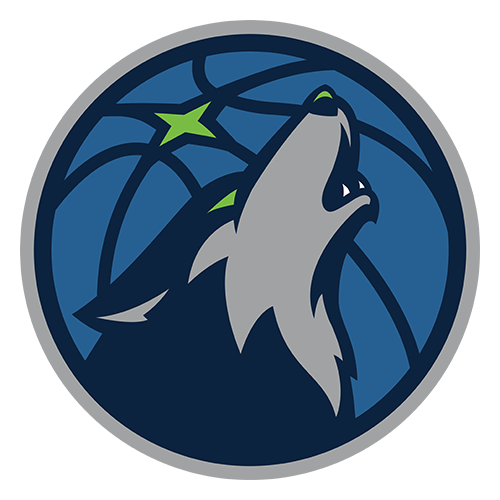 Leonard, Spurs beat up Wolves for 7th straight win, 108-83
MINNEAPOLIS -- Kawhi Leonard's expression never changed, from stretching in pregame warmups to shutting down prized Minnesota Timberwolves youngster Andrew Wiggins to stepping out of the shower and getting ready to head back home.
"Just another day for me," he said.
And for the San Antonio Spurs, who are running roughshod over the rest of the NBA.
Leonard had 19 points and six rebounds, and the Spurs bullied the young Timberwolves in the paint during a 108-83 victory Wednesday night.
Danny Green broke out of a season-long shooting slump with 11 points, including 3 for 4 from 3-point range, and seven rebounds in the seventh straight victory for the Spurs (25-5). San Antonio outrebounded Minnesota 47-31 and outscored the Wolves 54-24 in the paint to breeze to the win.
"Guys are competing at a high level. We're paying attention to detail and playing defense," said LaMarcus Aldridge, who had 12 points and eight rebounds. "If we keep doing that, things should go well for us."
Karl-Anthony Towns had 10 points and 11 rebounds for the Timberwolves (11-18). Zach LaVine scored 17, but the Wolves were 3 of 10 from 3-point range while the Spurs went 10 for 24.
The Golden State Warriors have grabbed all the early attention with their 24-game winning streak to start the season, and the Spurs have only been too happy to lay in the shadows while they work to get Aldridge and David West incorporated into a system that has been the NBA's gold standard over the last two decades.
They've picked up steam over the last two weeks, eviscerating opponents on both ends of the court to assert themselves as legitimate challengers to the defending champion Warriors in the West.
Leonard is a serious MVP candidate, Aldridge is starting to find a groove and Tony Parker is back to the whirling dervish who sliced and diced the NBA for a decade before injuries slowed him last season. Parker entered the game shooting 56 percent from the field and made six of 11 shots for 14 points against the Wolves.
San Antonio's defense also clamped down on Wiggins, holding him to 2-for-11 shooting and blocking at least five of his drives to the basket. The Timberwolves lost by 15 points or more for the first time this season.
"Looking at them and trying to see what they do, and trying to put it in our game," Wiggins said, "that's the smartest thing we can do."
KG VS DUNCAN
Kevin Garnett and Tim Duncan faced off for the 44th time in the regular season, and their stat lines over that huge sample size are remarkably similar. In the first 43 games, Duncan averaged 19.4 points, 12.1 rebounds, 3.2 assists, 1.8 blocks and shot 46 percent in 37.3 minutes. Garnett averaged 19.9 points, 10.6 rebounds, 4.1 assists, 1.9 blocks and shot 45 percent in 37.3 minutes. Duncan is now 27-17 in the head-to-head matchup.
"Epic," Garnett said when asked to describe his battles with Duncan. "Tim's always been a fierce competitor, always respected him. I've always respected his body of work. His accomplishments. Not just that, but the Spurs organization."
Not so epic this time. Duncan had two points, five rebounds, five assists and four blocks in 24 minutes. Garnett had four points and one rebound in less than 12 minutes.
LINE CHANGE
The Spurs were up 14 at halftime, but Minnesota came out with a 6-0 burst to start the third quarter. San Antonio coach Gregg Popovich pulled one of his patented line changes, benching all five starters for his second unit. Manu Ginobili and Co. responded with a 15-3 run to end any hopes of a Wolves comeback.
TIP-INS
Spurs: Ginobili said he was feeling no ill effects from a collision with Pacers G Monta Ellis on Monday. Ginobili said he was hit high enough on the hip that it felt fine on Wednesday. ... Popovich attended the funeral for former Wolves president and coach Flip Saunders in October. "He's an iconic figure here," Popovich said. "We'll always think about him walking in here, for sure."
Timberwolves: Rookie point guard Tyus Jones was recalled from the D-League and made his first NBA field goal on a driving layup in the first quarter. He had six points in 20 minutes. ... Shabazz Muhammad had 15 points on 5-for-9 shooting.
UP NEXT
Spurs: Host Phoenix on Friday.
Timberwolves: Host Indiana on Saturday.
Regular Season Series
SA Wins 3-0
Target Center
8:00 PM, December 23, 2015
Attendance: 16,788
Capacity: 19,356
Referees:
Derrick Stafford
James Williams
Eric Dalen
2021-22 Southwest Standings
2021-22 Northwest Standings