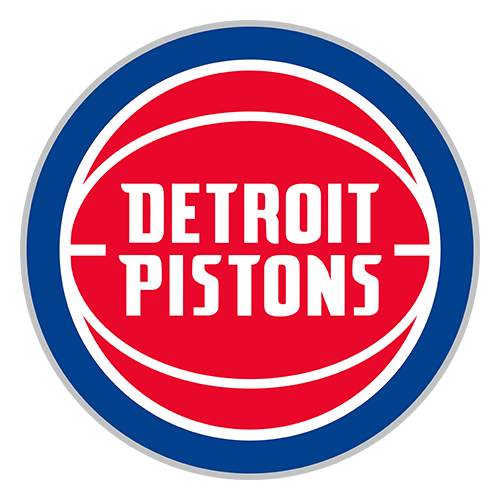 | | 1 | 2 | 3 | 4 | T |
| --- | --- | --- | --- | --- | --- |
| DET | 15 | 25 | 21 | 25 | 86 |
| WSH | 29 | 26 | 28 | 15 | 98 |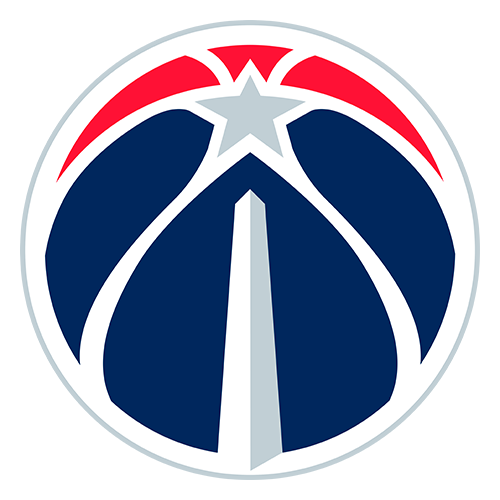 Wall scores 22 points to help Wizards beat Pistons 98-86
WASHINGTON -- With a week off for the All-Star break, the Washington Wizards reflected on their inconsistent defense.
Maybe that's all they needed to change it.
John Wall scored 22 points, Bradley Beal added 17 and the Wizards played strong defense for the second consecutive night in a 98-86 victory over the Detroit Pistons 98-86 on Friday.
Marcin Gortat added 15 points for Washington, which held Utah to 89 points the night before to keep opponents under 90 points in back-to-back games for just the second time this season.
"Just effort and communication, that's all it is," said Wall, whose Wizards are 6-1 when allowing fewer than 90 points, and 15-5 when allowing fewer than 100. "We've been saying it half of the season. Play defense. But two games coming out of the break, it's great to see that we're back to doing what we used to do."
Tenth-place Washington (25-28) pulled within a game of Detroit (26-27), which is 1 1/2 games behind Charlotte and Chicago in the race for the final Eastern Conference playoff spots.
The Wizards will finish the NBA's only three-game, three-day stretch at fellow playoff contender Miami on Saturday. The scheduling quirk comes because of the Utah games was originally snowed out in January.
"We play tomorrow?" coach Randy Wittman quipped. "I thought they quit doing three in a row."
The Wizards entered the day ranked second in the league in forced turnovers, but have allowed 100 or more points in 33 of 53 games.
After forcing Utah into 23 giveaways, Washington got only 13 from Detroit, but held the visitors under 43 percent (35 of 82) from the floor.The Wizards led by as many as 23.
"We're doing the same thing, I just think having more energy, and we're more committed, I guess," Gortat said. "We don't have room for mistakes."
Tobias Harris scored 21 points on 9-of-12 shooting in his Detroit debut, three days after the Pistons acquired the forward from Orlando.
Reggie Jackson scored 16 points and Andre Drummond had 11 points and 13 rebounds for the Pistons, who lost their fourth straight and third straight against Washington.
"Early in the season we were a team that despite runs, we continued to fight," Jackson said, "And now sometimes it just looks like we let it get to us, kind of like it pile up.
Detroit is still without Donatas Montiejunas and Marcus Thornton, both obtained from Houston in a deal made hours before the trade deadline.
MARKIEFF'S DEBUT
Markieff Morris scored six points in 22 minutes in his Wizards debut -- against twin brother Marcus' Pistons -- after arriving from the Phoenix Suns following a deal at trade deadline Thursday.
"I mean, the guy has no idea what we're doing," Wittman said about Morris, who was only approved to play by the league an hour before tip-off. "That's the hardest thing. You come out, no practice, couldn't even do walk-through today."
TRADE TALK
Pistons: Coach Stan Van Gundy said he hopes Kentavious Caldwell-Pope and Marcus Morris will benefit from fewer minutes as a result Detroit's deadline moves. Both are averaging more than 36.
"We've got a little less than eight weeks to go and we've got nine back-to-backs. I'd like to get their minutes down a little bit," Van Gundy said.
Wizards: Markieff Morris said he appreciated the praise given by former Suns and current Wizards players Gortat and Jared Dudley on Thursday after the trade was announced.
"It's just guys that actually know me, and not on the outside looking in," he said. "Getting compliments from those guys means a lot."
TIP-INS
Pistons: Van Gundy said Montiejunas' visit to a back specialist is "all part of the physical." Montiejunas has played in only 14 games this season while dealing with back issues. ... F Aron Baynes (illness) played despite missing the morning shootaround.
Wizards: G Gary Neal (sore right leg) remained out. ... Beal (right leg stress reaction) has played only 50 minutes over the last two days, meaning he might be able to play Saturday despite minute limitations.
UP NEXT
Pistons: Home against New Orleans on Sunday.
Wizards: At Miami on Saturday.