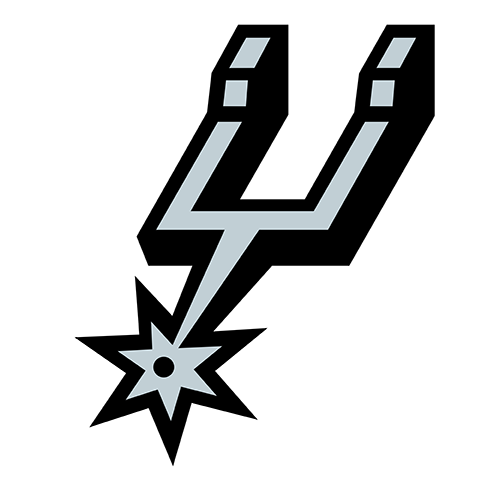 | | 1 | 2 | 3 | 4 | T |
| --- | --- | --- | --- | --- | --- |
| SA | 30 | 30 | 28 | 30 | 118 |
| PHX | 21 | 29 | 32 | 29 | 111 |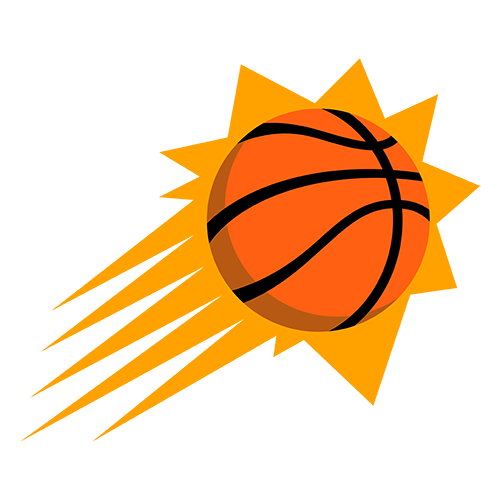 Mills sinks 6 3s, Spurs pull out 118-111 win at Phoenix
PHOENIX -- The San Antonio Spurs have their best record through 56 games in franchise history at 47-9. The Phoenix Suns have lost 26 of their last 28 and are third-worst in the NBA at 14-42.
Yet what was supposed to be a mismatch was close all the way before the Spurs pulled away for a 118-111 victory on Sunday.
"We know we're not going to beat everyone by 20 or even win every game," San Antonio guard Tony Parker said, "but it's definitely good to go through this experience and learn from it."
Patty Mills had 21 points for the Spurs, matching his career high with six 3-pointers. Parker scored 22, including a spinning drive through the lane that made it a seven-point game with 1:03 to play. LaMarcus Aldridge added 19 points and 10 rebounds for San Antonio, which played without ailing All-Star Kawhi Leonard.
Alex Len had a career-high 23 points and grabbed 13 rebounds for the Suns, who lost their 11th in a row.
Interim coach Earl Watson "said after the game that we have a good way to lose and a bad way to lose," Len said. "We lost today in a good way. We fought `til the end, we've just got to play like this every night."
With Leonard sidelined, the Spurs haven't exactly stormed out of the All-Star break. They gave up 105 points in a loss to the Los Angeles Clippers, 113 to the Lakers and 111 to the Suns, 61 in the second half.
"I'm concerned. It's terrible," coach Gregg Popovich said. "We stink on D right now. We'll see if we can get better."
Archie Goodwin and Mirza Teletovic scored 14 apiece for Phoenix. Jon Leuer added 13, including 11 in the second half.
Popovich praised the Suns' play under Watson, an assistant coach on San Antonio's Development League team in Austin last season.
"Earl was calm and cool the whole night and they played their fannies off for him," Popovich said. "I'm not just saying that because he's the interim coach and I'm trying to make him look good. Their aggressiveness and attention to detail was fantastic."
Down 60-50 at halftime, Phoenix scored the first seven points of the third quarter and it was a single-digit game the rest of the way.
After getting within one four times, the Suns finally caught the Spurs when Sonny Weems sank an 18-footer to make it 100-all with 6:22 to play.
Danny Green's thunderous rebound dunk triggered a 7-0 spurt, and Mills' final 3 of the afternoon put San Antonio up 107-100 with 4:14 to go. Phoenix got it back to 107-104 on Len's 16-footer with 3:22 remaining, but Rasual Butler -- seeing increased time on the court in Leonard's absence -- sank a 3 from the corner to put San Antonio ahead 110-104, and the Suns never got closer than five again.
"They attacked us on the defensive end," Mills said. "They got into a press and were able to get up into us full court, which we haven't seen at all this year. ... We're very happy we could get out of a scrappy game and come away with a win."
The Spurs shot 52 percent in the first half, when they led by as many as 12. Mills shot 4 of 5 on 3s in the first two quarters.
TIP-INS
Spurs: Leonard sat out his third game with tightness in his left calf. San Antonio already was without Matt Bonner and Manu Ginobili due to injuries. ... San Antonio has a plus-697 point differential, among the highest in NBA history through 56 games. ... The Spurs played the fifth of eight consecutive games on the road, their annual long journey due to a rodeo in San Antonio. ... The Spurs won their seventh straight over the Suns, four of them this season. ... The 2010-11 Spurs were 46-10 through 56 games.
Suns: Phoenix started its 16th different lineup this season. ... Len saw extensive playing time because center Tyson Chandler sat out with a bruised right shoulder. ... Phoenix signed guard Phil Pressey to a 10-day contract Saturday. He played 28 minutes.
UP NEXT
Spurs: At Sacramento on Wednesday.
Suns: At the Los Angeles Clippers on Monday.
---
This story has been corrected to show Parker scored 22 points.