| | 1 | 2 | 3 | 4 | T |
| --- | --- | --- | --- | --- | --- |
| TOR | 26 | 31 | 29 | 36 | 122 |
| NY | 28 | 15 | 25 | 27 | 95 |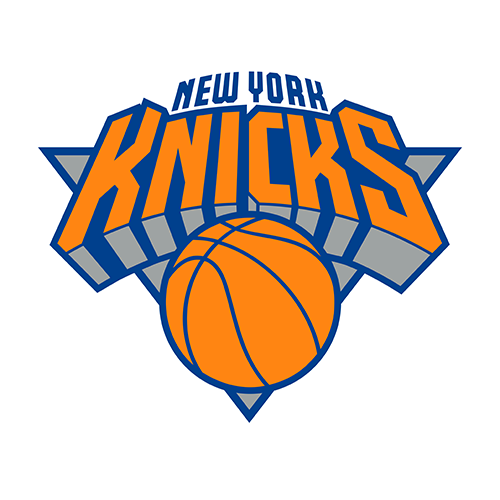 Lowry's triple-double helps Raptors rout Knicks 122-95
NEW YORK -- Kyle Lowry got his triple-double and DeMar DeRozan set a Raptors record.
Toronto's All-Stars were so clearly the best guards on the floor that the New York Knicks could only settle for having the most popular one.
Lowry had 22 points, 11 rebounds and 11 assists for his first triple-double of the season, DeRozan also scored 22 while becoming the winningest player in Raptors history, and Toronto beat New York 122-95 on Monday night.
Lowry said Toronto's win and DeRozan's achievement were more important, but thanked his teammates for letting him know late in the game that he needed one more rebound for a triple-double -- helping him get it.
"It's crazy how much these guys really support me and I support them and we just support each other. So I mean, it makes our jobs a lot easier when you have that friendship and that camaraderie," Lowry said.
Jonas Valanciunas added 20 points for the Raptors, who won so easily that Knicks interim coach Kurt Rambis changed his mind in the final minutes of the blowout and inserted Jimmer Fredette.
Just signed to a 10-day contract, the former college player of the year made a 3-pointer on his lone shot attempt -- about the only thing Knicks fans had to cheer during the team's 12th loss in 14 games.
DeRozan passed Chris Bosh and Morris Peterson with his 233rd win in six-plus years wearing a Raptors uniform.
"It sounds good saying it, honestly," DeRozan said. "I mean, it's an honor for me, man. I've been here, it felt like since the beginning, and just to have that, that's big."
DeRozan and Lowry outclassed the Knicks' backcourt of Jose Calderon and Arron Afflalo, which combined for 3-of-13 shooting.
Carmelo Anthony had 23 points and 11 rebounds for the Knicks on the fifth anniversary of his trade to New York. Robin Lopez added 21 points and 13 boards.
Toronto outscored New York 60-40 across the middle two quarters and put seven players in double figures.
"When you're not on the same page out there on the court it's hard to communicate with one another," Anthony said. "And for most of the game we weren't communicating with each other."
New York trailed by just one before the Raptors closed the first half with a 15-2 run to take a 57-43 lead. The Knicks cut that lead to seven early in the third before Toronto broke it open again, building a 20-point bulge later in the period.
"We can't stop the ball, and a big part of our communication disappeared in this ballgame," Rambis said.
The only intrigue from there was whether Fredette would play. Rambis had said he had no plans to use the former BYU guard, signed Monday after spending most of the season with the Knicks' NBA Development League affiliate. But Fredette came in to a loud cheer with 1:49 to go and nailed his 3-pointer 14 seconds later to a bigger roar from the fans who hadn't already left.
TIP-INS
Raptors: Toronto is 9-1 against Atlantic Division foes. ... Toronto plays nine of its next 10 games at home.
Knicks: Kristaps Porzingis scored 17 points. ... The Knicks fell to 0-9 when allowing opponents to shoot 50 percent from the field.
JIMMER'S CHANCE
Rambis not only said before the game he had no plans to use Fredette on Monday, but made it sound as though the No. 10 pick in the 2011 draft would have a hard time getting much playing time at all.
"I'm not going to displace somebody that's been here all year and has been working hard in practice, and we kind of know what the individuals on our team bring, their strengths and weaknesses," Rambis said. "So if there's something that he could bring that's a little bit better then he'll get an opportunity. If not, it's really hard to just throw somebody in like that, but we'll see."
UP NEXT
Raptors: Host Minnesota on Wednesday.
Knicks: Visit Indiana on Wednesday.