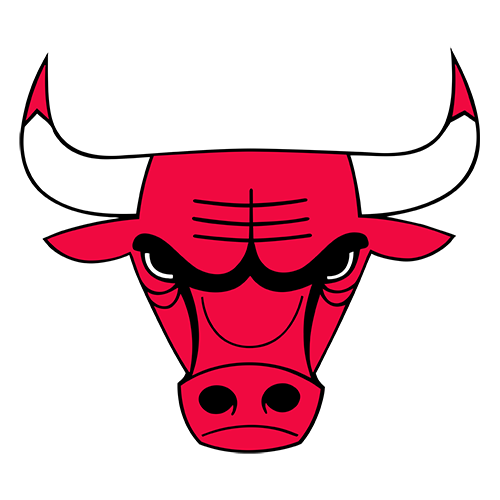 | | 1 | 2 | 3 | 4 | T |
| --- | --- | --- | --- | --- | --- |
| CHI | 27 | 20 | 27 | 27 | 101 |
| SA | 27 | 27 | 30 | 25 | 109 |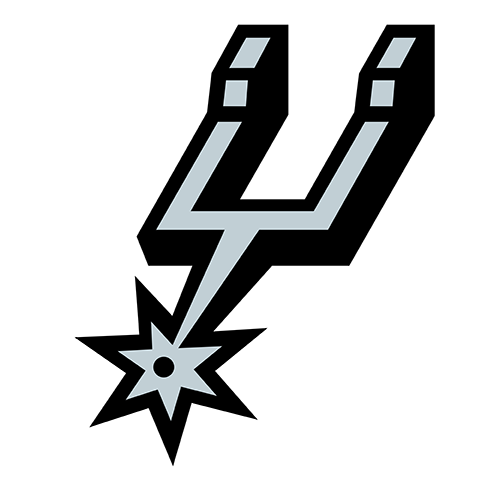 Leonard, Aldridge lead Spurs past Bulls 109-101
SAN ANTONIO -- The San Antonio Spurs continued their historic start to the season, even if the team has little interest in such milestones.
Kawhi Leonard had 29 points and LaMarcus Aldridge had 26 points and 10 rebounds and San Antonio won its 31st straight at home to open the season by upending the short-handed Chicago Bulls 109-101 on Thursday night.
Tony Parker added 20 points and had 12 assists for the Spurs, who have won 40 straight at home going back to last season.
San Antonio is off to its best start after 65 games at 55-10 and extended their franchise-record home winning streaks.
"It's a record season yes, but it doesn't mean anything if we don't go all the way," Parker said.
Chicago put San Antonio's home streak in jeopardy despite playing without Jimmy Butler, Joakim Noah and Cameron Bairstow, who were not with the team because of injuries.
The Bulls remained within six points in the opening six minutes of the fourth quarter, but were unable to draw any closer as the Spurs continued to get second attempts.
After Chicago forced Aldridge to miss a 21-foot jumper, Danny Green came soaring in for a one-handed dunk that gave the Spurs a 102-92 lead with five minutes remaining.
"I wouldn't say one play (away), a couple of plays away," Derrick Rose said. "On the defensive side we've got plays where we let them get all the way to the lane.
"We got plays where we didn't box out and they pitched it back up for open shots. Just communicating. Communication has been key the entire year and that's something we didn't go out there and do tonight."
Rose and Pau Gasol had 21 points each for the Bulls. E'Twaun Moore had 20 points, going 4 for 5 on 3-pointers.
Leonard finished 10 for 15 from the field, but only had five free throw attempts.
"His comfort level and his frustration are the same," Spurs veteran Tim Duncan said of Leonard's emergence.
"He's had an incredible year thus far and he's starting to feel that he needs a little more respect than he's getting. That he can make the plays that he's making if he's allowed the opportunity."
Leonard also defended Rose early, resulting in Chicago's point guard throwing up a couple of shots wildly while shooting 2 for 7 during the first quarter.
Rose was 6 for 12 from the field in the second half, scoring 13 points with Leonard primarily defending Chicago's other wings.
Rose was forced to guard Parker, who continually ran around screens for open shots in an attempt to tire the Bulls point guard.
"In the first half I was more looking to pass," Parker said. "In the second half (San Antonio coach Gregg Popovich) told me to be more aggressive because they were going on little pick and rolls. So, I started with three or four jump shots, just trying to be aggressive."
Parker finished with 14 points in the second half.
Newly signed Kevin Martin had a point in eight minutes for San Antonio.
TIP-INS
Bulls: Butler missed his second straight game with a strained left knee and his fifth in six games due to the injury. Butler has not played since scoring 24 points in 34 minutes Saturday against Houston. . Official Monty McCutchen twice signaled the wrong possession in the first half, drawing howls from Chicago's bench when he pointed toward San Antonio. McCutchen said "My mistake," on his initial error and then proceeded to point toward San Antonio again. He chuckled as the Bulls yelled, correcting his mistake and eliciting sarcastic cheers from surrounding fans.
Spurs: Duncan became the sixth player in league history with 15,000 rebounds, completing the feat midway through the first quarter. He finished with seven points and three rebounds, raising his total to 15,001 rebounds. . San Antonio waived Rasual Butler on Wednesday to make room for Martin. Rookie forward Jonathon Simmons did not dress Thursday, enabling Martin to play.
ANOTHER MILESTONE
Duncan remained stoic after it was announced he had grabbed his 15,000th rebound midway through the first quarter. He received a loud ovation, including applause from Green and Aldridge.
"I don't know what they're supposed to mean," Duncan said. "They are what they are. Everybody keeps asking how does it feel. I don't know what it's supposed to feel like. I've been at it for a long time. I'm honored to be on a list with these guys and when I look back it will mean a whole lot, but right now I'm just trying to play better, trying to get healthy and trying to help the team."
DRAWING CONTACT
Parker said it was appropriate Martin went to the free-throw line in his first action with the Spurs after signing with the team Wednesday.
"He's just unbelievable with that," Parker said. "First time he got the ball, he got to the free throw. We were laughing with Timmy, Oh my God. Unbelievable. He's got a gift for that, just drawing fouls. I'm just happy he's on our team now."
UP NEXT
Bulls: Host Miami on Friday.
Spurs: Host Oklahoma City on Saturday.
Regular Season Series
Series tied 1-1
AT&T Center
8:00 PM, March 10, 2016
Coverage: TNT
Attendance: 18,418
Capacity: 18,354
Referees:
Kevin Cutler
Monty McCutchen
David Guthrie
2022-23 Central Standings
2022-23 Southwest Standings