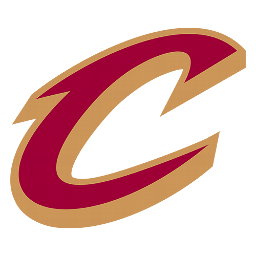 | | 1 | 2 | 3 | 4 | T |
| --- | --- | --- | --- | --- | --- |
| CLE | 33 | 28 | 21 | 27 | 109 |
| IND | 36 | 34 | 26 | 27 | 123 |
With James on bench, Pacers roll past Cavaliers 123-109
INDIANAPOLIS -- When LeBron James took a seat Wednesday night, the Indiana Pacers took a step forward.
With the four-time MVP resting, the Pacers got their offense on track, their defense in sync and proved they could finally close out a game. Paul George scored 29 points, C.J. Miles added 21 and Indiana made 16 3-pointers to pull away from Cleveland 123-109.
"Even without LeBron, they still have two All-Stars out there," Solomon Hill said after scoring a season-high 15 points. "They're going to shoot the ball, execute their plays, and it's a team we could see in the playoffs. (Every win) is a building block."
This one certainly helped.
By winning their third in a row, Indiana stayed a half-game ahead of eighth-place Detroit in the conference standings and pulled three games ahead of idle Chicago, which is trying to fight its way out of the No. 9 slot and into one of the final two playoff spots.
Without James, the Cavs didn't look like the best team in the conference.
One night after making 18 3-pointers, they were a dreadful 8 of 29 beyond the arc and were outscored in the paint, on second-chance points and even on fast breaks.
Kyrie Irving led the Cavs with 26 points and six assists, while Kevin Love had 23 points and five rebounds.
Defensively, the Cavs allowed Indiana to shoot 56.3 percent from the field and make 16 of 31 3s.
The numbers didn't matter to coach Tyronn Lue.
Cleveland is more concerned with making sure James is at full strength for another deep playoff run by limiting his minutes, and Lue resisted the temptation of playing James on the second night of back-to-back games just to get a little closer to clinching No. 1 seed.
The last time James sat was March 29, when the Cavs lost at Houston 106-100. Since James returned to Cleveland last season, the Cavs are just 4-14 without him.
"We still have momentum," Lue said after Cleveland's four-game winning streak ended. "We have the best player in the world on our team. He didn't play tonight, and I thought our guys came out and offensively I thought we did some great things against a great defensive team. ... Defensively, we took a step back."
They never seriously challenged after Indiana took control with a 14-0 second-quarter spurt that gave them a 55-41 lead.
Cleveland cut the deficit to nine at halftime and got within 83-74 in the third quarter before the Pacers went on a 13-4 run to extend the lead to 18. The Cavs couldn't get closer than 12 again.
"It's not always easy to put a team away," Pacers coach Frank Vogel said. "But our guys did a good job of that tonight."
MIXED REACTION
There were plenty of fans in the crowd wearing James' familiar No. 23 jersey. But James didn't even go to the bench until the start of the second quarter. When he walked into the arena, he was greeted with a mixture of cheers and boos.
ANOTHER CHANGE?
Last week, Vogel yanked rookie Myles Turner from the starting lineup and replaced him with Lavoy Allen. After Wednesday night, Vogel acknowledged he was considering another move -- starting Hill, who matched a career high by making three 3s. Vogel also noted he likes having Hill in a rotation that includes Turner and point guard Ty Lawson.
FREE TIME
While the Cavs struggled from 3-point range, they were incredibly accurate at the free-throw line. Love made all 10 of his free throws and the Cavs went 31 of 34.
TIP-INS
Cavaliers: The only other players to reach double figures were J.R. Smith and Richard Jefferson with 10 each. ... Smith had been averaging 20.0 points in his previous three games and was 7 of 9 on 3s in the first half at Milwaukee. ... Cleveland's 16-game streak with 10 or more 3s ended. Golden State set the NBA record (16) earlier this season.
Pacers: Had a season-high 36 points in the first quarter, a season-high 70 points at halftime and fell three points short of matching their single-game scoring high. ... Ian Mahinmi had 15 points and eight rebounds. ... Indianapolis Colts coach Chuck Pagano attended the game.
UP NEXT
Cavaliers: Visit Chicago on Saturday.
Pacers: Travel to Toronto on Friday.
Regular Season Series
CLE Wins 3-1
Gainbridge Fieldhouse
7:00 PM, April 6, 2016
Coverage: ESPN
Attendance: 18,165
Capacity: 17,923
Referees:
Brent Barnaky
Mark Lindsay
Tony Brothers
2023-24 Central Standings