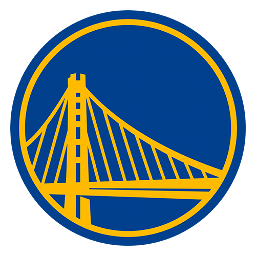 | | 1 | 2 | 3 | 4 | T |
| --- | --- | --- | --- | --- | --- |
| GS | 30 | 43 | 32 | 25 | 130 |
| OKC | 24 | 26 | 37 | 27 | 114 |
Durant leads Warriors to win in return to Oklahoma City
OKLAHOMA CITY -- After a roller-coaster of emotions surrounding his return to Oklahoma City, Kevin Durant was glad to come out with a win and move on.
Durant scored 34 points while being booed throughout the night, and the Golden State Warriors beat the Thunder 130-114 in a chippy game on Saturday night.
It was Durant's first game back since he left the Thunder after eight seasons in Oklahoma City to join the rival Warriors as a free agent last summer. The crowd jeered him loudly during pregame warmups, starter introductions and whenever he touched the ball.
"Basketball is fun in general, especially in an environment like this," Durant said. "The crowd was amazing. They were loud -- as loud as I've ever heard them."
Russell Westbrook did it all for the Thunder with 47 points, 11 rebounds and eight assists. In the end, Golden State's depth and balance were too much. Stephen Curry and Klay Thompson both scored 26 points for the Warriors.
Emotions ran high throughout the game. At one point in the third quarter, Durant and Westbrook yelled at each other as they walked toward their benches during a timeout.
Westbrook said too much attention has been paid to his relationship with Durant.
"I do think it doesn't make sense," Westbrook said. "It's over with. He plays for his team, I play with my team. Let him do his thing, I do my thing, and that's it, plain and simple."
Later in the third quarter, Oklahoma City's Andre Roberson fouled Durant hard, and the two got in each other's faces and were called for technical fouls.
"It's part of the game and I respect that," Durant said. "We should have just kept playing. I don't even think they should have reviewed anything. It's a part of it. Hard fouls, (expletive) talking -- all that stuff is just a part of the game. That's what makes it fun for us."
Oklahoma City kept it close early, but the Warriors gained their footing late in the first quarter. Golden State made 16 of 22 field goals in the second quarter, and Durant's dunk with four seconds left in the first half gave the Warriors a 73-50 lead at the break. The 43 points by the Warriors in the second quarter were a season high.
The Thunder cut Golden State's lead to 12 in the fourth quarter before Westbrook checked back in, but the Thunder couldn't cut the deficit further, and Durant punctuated his dominant performance with a 3-pointer over Westbrook that put the Warriors up 123-104 with 3:39 to play.
---
TIP INS
Warriors: C Zaza Pachulia sat out with a right rotator cuff strain and F David West missed the game with a fractured left thumb. ... It was Golden State's third convincing win over the Thunder in three meetings this season. The Warriors won the first two meetings by 26 and 21 points in Oakland. ... F Andre Iguodala was called for a technical foul in the third quarter during the altercation between Durant and Roberson.
Thunder: Westbrook had 21 points and nine rebounds in the first half. ... Westbrook usually rests at the end of the third quarter, but this time, he played the whole period and dunked in the closing seconds. ... Victor Oladipo scored 20 points. ... Westbrook committed 11 turnovers. ... Roberson had 11 rebounds.
STAT LINES
Durant has averaged 37.7 points and shot 65.6 percent from the field in Golden State's three wins over Oklahoma City this season.
QUOTABLE
Warriors coach Steve Kerr on how Durant handled the crowd: "I thought he was great. What a weird position to be in. I don't think any of us can even imagine what he was thinking out there."
UP NEXT
Warriors will play at Denver on Monday.
Thunder will play at Washington and former Oklahoma City coach Scott Brooks on Monday.
---
Follow Cliff Brunt on Twitter: www.twitter.com/CliffBruntAP
Regular Season Series
GS leads 3-0
Paycom Center
8:30 PM, February 11, 2017
Coverage: ABC
Attendance: 18,203
Capacity: 18,203
Referees:
Eric Dalen
Bennie Adams
Marc Davis
2023-24 Pacific Standings
2023-24 Northwest Standings