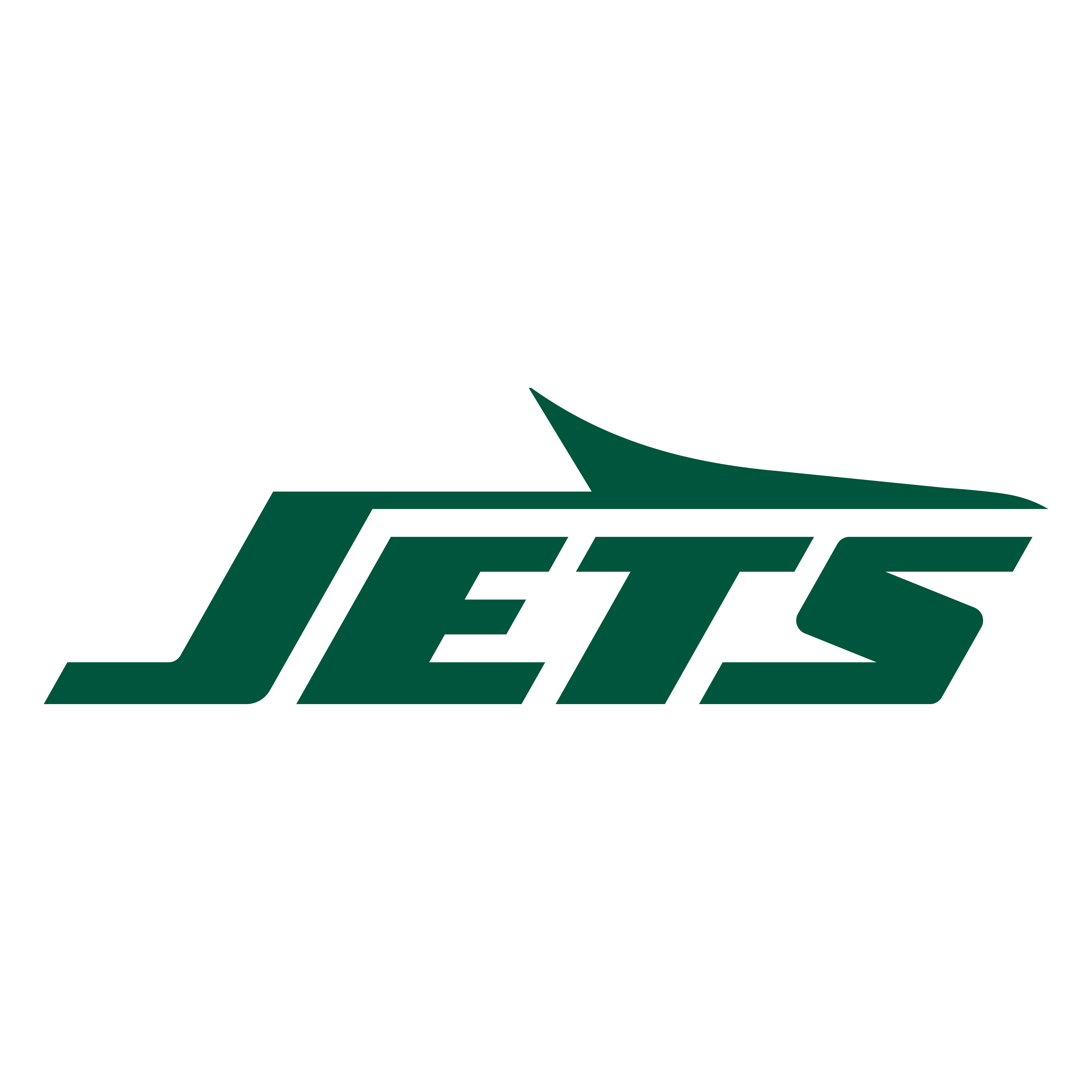 Manning throws two picks, fumbles
EAST RUTHERFORD, N.J. (AP) -- Eli Manning got his first dose of
real NFL defensive schemes and it had to taste awful.
The top choice in the NFL draft in April, the Giants'
quarterback struggled against the New York Jets in a 17-10 loss
Friday night. It was the Jets' ninth successive win in the annual
preseason series.
---
Usually, exhibition games feature vanilla defenses. But the Jets
threw all kinds of defensive looks at the Giants, from both 4-3 and
3-4 alignments, with frequent safety blitzes and a nice mix of
coverages. While Giants starting quarterback Kurt Warner handled
them decently and led his team to a first-quarter touchdown on Ron
Dayne's 9-yard run, Manning seemed befuddled.
"I never got in a groove," Manning admitted. "I made bad
decisions, I made mental mistakes. I've got to learn from this and
get better."
Manning's first pass was intercepted by Donnie Abraham, who
jumped in front of the rookie's intended receiver. Abraham also
picked off Eli's brother, NFL co-MVP Peyton Manning, last week in
Indianapolis. But Abraham left the game after bruising his knee.
"The first play, the flat wasn't open, I tried to force it in.
I should have thrown the ball away," he said.
Manning also was intercepted by Reggie Tongue in the third
quarter, missed badly on several other passes and never looked
comfortable in going 4-for-14 for 20 yards with two interceptions,
two sacks and a fumble. He played into the fourth quarter, but
wasn't much better as even the Jets' backups were aggressive
defensively. His performance could cost him in the Giants' QB
derby, because Warner was 9-of-11 for 104 yards.
"It's always hard to watch somebody else struggle," Warner
said. "You know he is trying to make the right decisions."
In all, the Jets had five sacks, including John Abraham's in the
second quarter on which Manning fumbled. After a scramble for the
loose ball, safety Omare Lowe snared the ball and ran it in for a
27-yard touchdown and a 17-7 lead.
"We want to get after the quarterback," linebacker Sam Cowart
said. "Donnie Henderson is a great defensive coordinator and he's
done a great job of making this an attacking-style defense."
Indeed, the Jets have been far more aggressive on defense this
preseason than they were under coordinator Ted Cottrell last year.
And it's paying off.
"I think we're coming together a lot better than in the past,"
John Abraham said. "We're changing things up this year and putting
up numbers."
Earlier, Warner guided the Giants from their 30 to the Jets 14,
but Tim Carter fumbled at the 6. Then Toby Gowin's short punt set
up Dayne's fourth TD of the preseason. Dayne sat out every game
last season under former coach Jim Fassel.
Doug Brien's 23-yard field goal got the Jets going, and Curtis
Martin, getting extended action in an exhibition game for the first
time in several years, sparked an 80-yard touchdown drive. Martin
had gains of 11 and 10 yards before Chad Pennington found Matt
Dominguez on a crossing pattern for a 15-yard score and a 10-7
lead.
"I got dinged a couple of times and I need that going into the
season," said Martin, who rushed for 50 yards on 12 carries.
"We're on the right path and we've got two weeks to get ready and
I know I'll be ready."
Pennington survived this game, something he didn't manage last
year, basically ruining the Jets' season before it began. He broke
his wrist in the first half and by the time he returned, the Jets
were out of playoff contention.
So even though he wasn't particularly sharp Friday night, he
stayed healthy -- and the Jets couldn't complain about that.
Pennington was 6-for-16 for 52 yards.
"We had a couple throwaways, a couple bad balls and
miscommunications," Pennington said. "Add that up and you get
6-for-16."
Game notes
Giants DT Lance Legree recovered two fumbles and had a
sack. ... Giants starting CB Will Allen left with a sprained left
knee, but said it was mild. ... Head linesman Tom Stabile missed
the second half with a hamstring problem. ... Giants starters TE
Jeremy Shockey, G Barry Stokes and DE Keith Washington did not
play. The Jets were without WRs Santana Moss and Wayne Chrebet and
CB Ray Mickens.