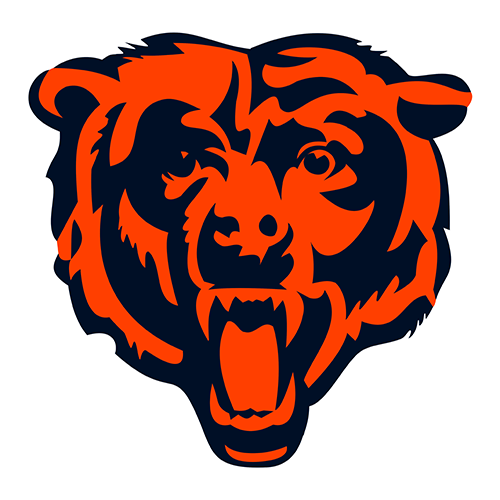 | | 1 | 2 | 3 | 4 | T |
| --- | --- | --- | --- | --- | --- |
| CHI | 3 | 3 | 0 | 7 | 13 |
| NYG | 3 | 17 | 7 | 14 | 41 |

Giants' rout of Bears ruined by Terrell Thomas' ACL injury
EAST RUTHERFORD,N.J. -- The New York Giants were nearly perfect in all phases of the game against the Chicago Bears, and it wasn't nearly enough to make up for the season-ending knee injury to starting cornerback Terrell Thomas.
Thomas tore the anterior cruciate ligament in his right knee with 22 seconds left in the first half Monday night, and the injury to New York's leading tackler last season overshadowed an impressive 41-13 preseason win.
"Any injury, you feel sorry for a fellow teammate," said veteran cornerback Aaron Ross, who will move into the starting lineup for Thomas. "ACL, or any injury with the knee, is serious. Terrell is a big part of this defense. Losing him is a big hurt to the team."
The rest of the game was outstanding.
The offense woke up, the defense was solid and special teams played a key role in helping the Giants (1-1) bounce back from a so-so performance against Carolina with a very good effort against the Bears (1-1).
"We were going against a good defense," said Giants quarterback Eli Manning, who completed 8 of 16 passes for 78 yards. "I was pleased with a couple of our drives and what we were able to accomplish."
Special teams played a major role.
Brandon Jacobs scored on an 18-yard run after a 73-yard kickoff return by Devin Thomas, and Domenik Hixon caught a 5-yard touchdown pass after rookie linebacker Greg Jones blocked a punt late in the first half.
"We played better," Giants coach Tom Coughlin said. "We improved. We made a lot of big plays tonight. I was glad to see so many guys make strong contributions. Defensively, we did a good job all the way through against their 1s. A lot of guys made strong contributions on special teams, especially in the first half."
David Carr, who is battling Sage Rosenfels for the backup job behind Manning, threw for two touchdowns, with the second covering 17 yards to Daniel Coats in the fourth quarter.
D.J. Ware scored on a 1-yard run early in the third quarter to give New York a 27-6 lead and rookie halfback Da'Rel Scott had a 97-yard run in the closing minutes after cancer survivor Mark Herzlich intercepted a pass near the goal line.
Robbie Gould had field goals of 23 and 42 yards for the Bears, who struggled again on offense despite having Jay Cutler (12 of 21 for 171 yards) play the entire first half.
Chicago got its only touchdown in the final minute on a 1-yard run by Kahlil Bell, but the Bears' offensive line showed improvement, allowing only one sack after giving up nine in a win over Buffalo last week.
"We definitely haven't had many nights like this," Bears coach Lovie Smith said. "We have to tackle, we have to play better, and I better stop now, because there's a lot of things we didn't do right on defense. But we'll move on."
In the final year of his contract, Thomas was hurt on the very next play from scrimmage after Hixon caught his touchdown pass. It was Hixon's first catch at the New Meadowlands Stadium since he tore an ACL in a practice in June 2010.
Down 20-6 with 35 seconds to play, Cutler went back to pass from his own 23 and rolled a little to his left. Thomas came on a blitz and Jason Pierre-Paul rushed from his end spot. Cutler got the pass off and Thomas and Pierre-Paul collided, with the second-year end hitting Thomas around the knee from an awkward angle.
Thomas went down and he started hobbling when he got back up. He quickly went down the artificial surface and was treated by trainers and medical personnel for a couple of minutes. When he got up, he walked gingerly to the locker room. The suddenness of the diagnosis stunned his coach and teammates.
"I don't think he's someone you can just replace," safety Antrel Rolle said. "You have to understand this comes with the game of football. It comes with the territory. It leaves room for other guys to step up. It's going to alter our defense a little bit. We can't hang our heads. We still have a lot of football to play."
Thomas is the fourth Giants cornerback to get hurt this year. Backup Bruce Johnson tore an Achilles' tendon early in camp. First-round draft pick Prince Amukamara broke his foot and won't be available until about mid-October. Free agent Brian Witherspoon sprained his left knee against the Bears and will have an MRI on Tuesday.
Ware's touchdown came a play after a challenge by Coughlin resulted in a fumble call being reversed. Rhys Lloyd added field goals of 25 and 37 yards, subbing for the injured Lawrence Tynes.
The teams exchanged field goals in the first quarter before Thomas' big return set up Jacobs' go-ahead touchdown on a play Manning (8 of 16 for 78) changed at the line of scrimmage. Jacobs finished with 48 yards on six carries.
"We just wanted to hit it hard, at the point where the blockers made contact," Thomas said, "so you could get in there when they move the guy out of the way and keep going."
After failing to get a first down on either of their first two series, the Giants took a 3-0 lead by holding the ball for almost 7½ minutes before settling for Lloyd's 25-yard field goal. The key play on the 11-play drive was a 21-yard fourth-down from Manning to Victor Cruz that gave New York a first down at the Bears 11.
The Bears tied the game on the next series with a quick six-play drive that started with Cutler passes of 37 yards to Devin Hester and 42 to Matt Forte. Gould kicked a 23-yard field goal after the drive stalled at the 5-yard line.
Cutler was knocked out of last year's regular-season game against the Giants with a concussion on a night when the offensive line allowed 10 sacks, including nine in the first half.
"We took a step in the right direction," Cutler said. "We know these guys can run block. That's not the issue. So, we wanted to give them some opportunities to pass block and we showed some signs."