EASTERN CONFERENCE QUARTERFINALS - GAME 6
Series tied 3-3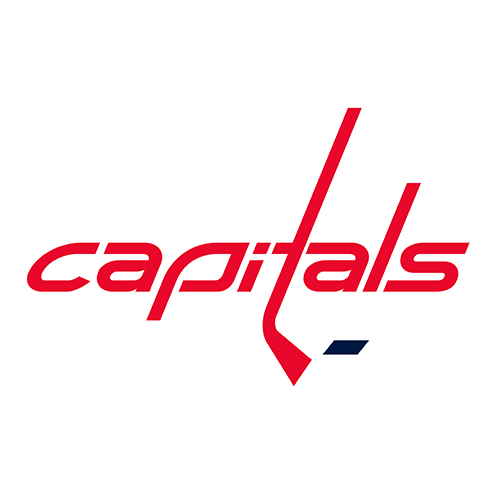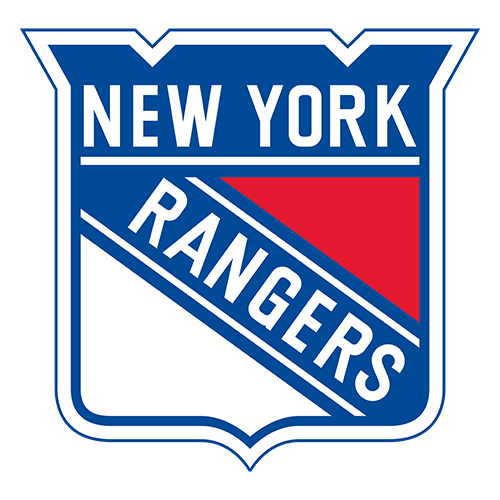 Henrik Lundquist blanks Caps as Rangers force Game 7
NEW YORK -- Henrik Lundqvist slammed his stick in disgust when an overtime loss in Washington put the New York Rangers on the brink of elimination.
Two days later, the star goalie pumped his arm and let out an emphatic yell when his shutout kept the Rangers alive and set up a Game 7 in the nation's capital.
Lundqvist was the difference Sunday in stopping 27 shots for his seventh NHL playoff shutout. The reigning Vezina Trophy winner was perfect in making Derick Brassard's second-period goal stand up in a 1-0 victory over the Capitals that forced a deciding game in the first-round, Eastern Conference series.
"We needed it. There was desperation out there," Lundqvist said. "We showed a lot of character and worked really hard. It was that type of game where you pay the price -- big saves, physical. Great win."
Despite having little room for error, the Rangers stayed composed and played a disciplined game in which they took no penalties until a big scrum after the final buzzer.
Now the Rangers hope that can carry over to Game 7 on Monday night in Washington, where they have lost three times in this tight series. The home team has won all six games.
"They play really well at home and they're confident," Lundqvist said. "The games we've played in that building, special teams have played a big part. We played a really disciplined game, and that's going to be key for us because they have a really good power play, so you have to respect that.
"Play hard, but play smart."
The Rangers earned Game 7 wins at home in last year's playoffs over Ottawa and Washington. If they pull out this victory, it would give them just their second series win after falling behind 0-2.
"We are just going to have the same mentality we had coming into this game," Brassard said. "We just played our game, had fun. The guys were relaxed, and that's what we need to do (Monday)."
Special teams were a factor Sunday, but only in keeping the Capitals in it because of the Rangers' ineffective power play that went 0-for-5 and is 2-for-26 in the series. New York had a failed 5-on-3 advantage that lasted 44 seconds in the first period.
"Some were deserved. Some weren't deserved," Capitals forward Troy Brouwer said of his team's penalties. "We killed our momentum."
Washington didn't get a chance to improve on its 3-for-14 output in the first five games. Two Rangers power plays in the third cut out precious time the Capitals could have had to net the tying goal.
"We battled the whole way," Capitals goalie Braden Holtby said. "Disappointing, but we move along. Our (penalty-killing) is doing great, holding us in the series. Our guys kept their composure. We knew this could go seven."
Brassard handed Lundqvist the lead at 9:39 of the second period, with a goal that was originally credited to struggling forward Rick Nash.
Defenseman Mike Green left Washington short-handed when he took a retaliation cross-checking penalty on Derek Dorsett with 6:14 remaining.
"There are a lot emotions. You can expect scrums and things like that," Dorsett said. "You've got to play your game. You can't just go out and think you're going to scrum it up and win the game."
Just after Green's penalty expired, Lundqvist denied Eric Fehr's drive with a snaring glove save. He then covered the puck in front with 48.4 seconds left, keeping Marcus Johansson at bay after the Capitals pulled Holtby for an extra attacker.
Lundqvist was at his best earlier in the third when the Capitals came at him in waves. He turned aside Mike Ribeiro, who scored in overtime to win Game 5, with just over 11 minutes remaining, and stopped Fehr three minutes later on a rush up the middle.
"Especially late in the game, he made some great saves," Rangers coach John Tortorella said. "Last year, and now he has another Game 7, I think that builds. The ultimate goal for Hank in his mind is to win the Stanley Cup, but you need to go through these types of situations to get there."
Holtby was sharp, as well, in making 28 saves.
Brassard, who has had a breakout series, scored his second goal of the playoffs when he faked a shot and then ripped a drive from the Stanley Cup logo just inside the blue line. The puck clipped the glove of Capitals defenseman Steven Oleksy and sailed through a screen set by Nash in front.
The goal was originally credited to Nash, who is still looking for his first of the series. Nash was more of a presence in front, making more drives to the net in an effort to create more traffic in front of Holtby.
Brassard, a pickup from Columbus in the deal that sent Marian Gaborik to the Blue Jackets at the trade deadline, also had five assists in the first five games of the series.
Lundqvist faced only 15 shots through two periods, but needed to be sharp to keep the Capitals off the board. He made a big pad save with under 5 minutes left in the second to keep the Rangers ahead.
Despite having just a one-goal edge heading into the third, the Rangers carried the confidence that they could protect it. New York went 16-0 during the regular season when leading after two periods and has earned at least one point in those situations since Feb. 4, 2010.
Game notes
Rangers LW Chris Kreider, who hadn't played since the opening game of the series, replaced injured LW Ryane Clowe. ... Holtby has allowed just 11 goals in the series -- only two at home.